The GOP today, and Trump himself, make a lot of noise about how much they love Israel.  What they really value, of course, is the racist and corrupt current Israeli government–and, some of them, the apocalyptic vision of Israel's Jews massacred in a final confrontation on the plains of Megiddo, which would thus usher in the arrival of their god: Rambo Jeebus.
Trump is mystified — sincerely, I believe* — that his performative slobbering over Bibi hasn't translated into support from American Jews, the overwhelming majority of whom interpret  the obligation to "Tikkun Olam" (heal the world) rather differently than does our presidential cager of children and patron of war criminals.
Over the weekend, Trump has explored this mystery, and has reminded us what Jews really are to him. Via Vanity Fair, here's the shitgibbon speaking to the Israeli American Council in Hollywood, Florida:
He started off by once again invoking the age-old cliché about "dual loyalty," saying there are Jews who "don't love Israel enough. After that warm-up he dove right into the stereotype about Jews and money, telling the group: "A lot of you are in the real estate business, because I know you very well. You're brutal killers, not nice people at all," he said.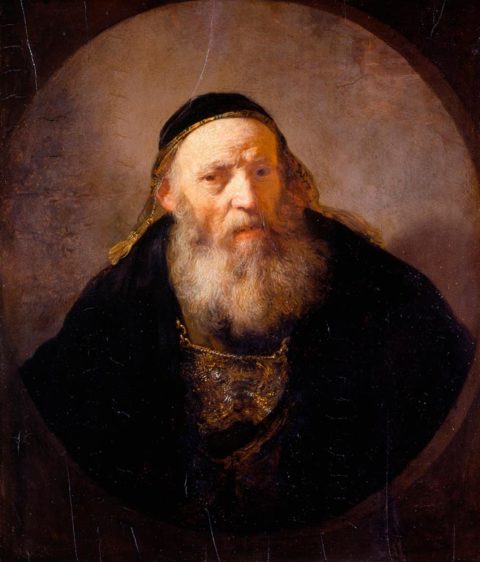 "But you have to vote for me—you have no choice. You're not gonna vote for Pocahontas, I can tell you that. You're not gonna vote for the wealth tax. Yeah, let's take 100% of your wealth away!" (It feels beside the point that neither Elizabeth Warren nor any other Democratic candidate has proposed a 100% wealth tax.) He continued: "Some of you don't like me. Some of you I don't like at all, actually. And you're going to be my biggest supporters because you're going to be out of business in about 15 minutes if they get it. So I don't have to spend a lot of time on that."
That's us.  Jews aren't really Americans, or not American enough — we've got Israel to take care of.  And Cash Rules Everything Around Us. (Not the best acronym, I know.)
You know, the old, familiar hate: the international conspiracy of world Jews, driven only by money, "not nice people at all."
The Republican Party in any of its forms has not, as I write this, said anything about the shitgibbon's remarks.
Silence = acquiescence.
That is: GOP is, until clearly demonstrated otherwise, home to and comfortable with exactly the same kind of anti-Semitism that underpinned persecution from pogroms to the Holocaust.  This kind of bigotry doesn't have to end there, of course, but to avoid an escalation of the same hate that barely a year ago "inspired" the killer in the Tree of Life massacre in Pittsburgh, those closest to the President have to respond forcefully.  They haven't and on the evidence they won't.
The Republican Party has been playing on white fears of black and brown humanity for a long time, and it has long been a shock to the conscience how readily so many in power have been to do so instrumentally, not because they "in their hearts" hate black people or whoever, but because it works.
Well, it has, too well — and now the next phase is unfolding: when you unleash hate, sooner or later, it always finds the Jews.
And every other vulnerable minority.  We really are in this together, and 2020 truly is an existential election.
Other than that, how was your day, all you Mrs. Lincolns?
*I think that Trump is genuinely mystified by a lack of Jewish support.  He'd do business with someone he loathes if it made him a couple of bucks. Wouldn't everyone?
Image: Rembrandt van Rijn, Portrait of a Rabbi, 1635