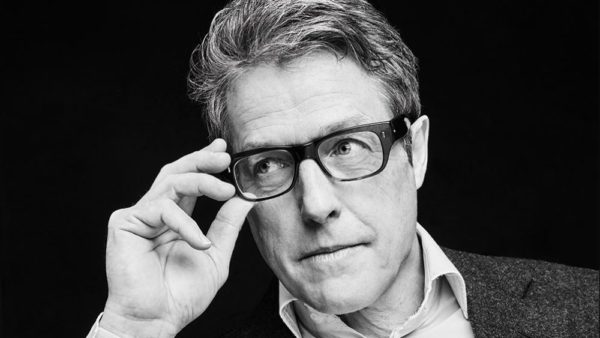 Who gets to visit the Queen on Friday to ask permission to form a government? If Hugh Grant has anything to say about it, it won't be Boris Johnson. From The New Yorker:
The actor, who is best known for rendering exquisitely the many stages of a diffident British person in the process of making up his mind and then, fuck it all, following his heart, has decided to get involved. Grant is fifty-nine years old and turning silver. Since the election was called, in late October, Grant has been lively on social media—he's a mite over half a million Twitter followers—tweeting about the National Health Service and describing Johnson as a "weak little Narcissus." For the past few weeks, Grant has lent his support to campaigns in a half-dozen tight parliamentary races, hoping to prevent the Conservatives from winning a majority and finally delivering Brexit…

It hasn't taken long—at all—for Grant's presence to have an influence on the election. Politicians seem to have decided that a sprinkle of abashed romance wouldn't hurt the British electorate. A few weeks ago, Rosena Allin-Khan, a Labour M.P. running in Tooting, in South London, made an election video in the style of "Love Actually," in which she knocked on a voter's door and enacted a version of the scene in which Andrew Lincoln, playing the lovelorn friend of Keira Knightley, silently declares his feelings to her on a series of large, hand-drawn signs.

On Monday, with the election three days off, the fourth wall—or maybe the last supporting wall—of British politics collapsed, when Johnson and the Conservatives decided to rip off the idea for their final election broadcast. You can watch the scene, if you have the strength, here… On Tuesday morning, Grant was asked about the ad on "Today," the BBC's flagship political show. He praised the production values but noted that one of the more affecting cards from "Love Actually" was missing from Johnson's hands. It reads "Because at Christmas you tell the truth."
My attention, consternation and horror have been focused closer to home as the American version of a ridiculously thatched, lying shit-goblin and his mendacious, moronic, shrieking enablers swing hammers and pickaxes at democracy. The few snippets of British election news and commentary I've seen recently all suggest the Tories have this in the bag.
Here's hoping the pollsters and pundits are wrong. Even though my ancestors fled the British Isles centuries ago, I feel like I have a personal stake. The Brexit vote was a precursor to the Trump catastrophuck, and it was driven by the same malign international, domestic and cyber forces.
May this day herald the retreat of Putin-adjacent xenophobia, plutocracy and thuggery in the Old Country, to be followed by its complete and utter obliteration next year in the former colonies. Open thread!