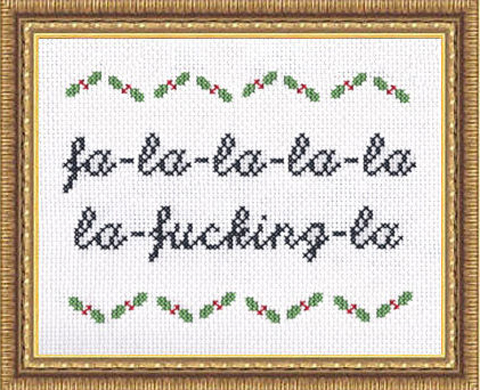 Weird how I'm caught off guard by Christmas every year. It's an event that appears on the calendar, yet somehow it blindsides me. Right now our fake tree is mocking me from across the room, its component parts rudely protruding from the storage box while awaiting assembly.
Our annual Drunken Aunties Cookie Night will be Drunken Aunties Cookie Day this year (in fact, tomorrow) because there was no Saturday in December when everyone was free. We old aunties increasingly must accommodate the schedules of teens and young adults. It was easier when we could just order the little shits around. (Honestly, I'm grateful that THEY still put up with US.)
It will be a brunch event this year, and I have a feeling the schedule change will result in fewer drunken aunties and higher cookie production. That's probably a good thing. Here are the featured goodies:
Spritz cookies
Cranberry pistachio biscotti
Coconut macaroons
Sugar cookie cutouts
Buckeyes
Espresso cookies
Amaretto cookies
We have dozens of cookie cutters for the sugar cookie dough. Every year someone brings a few new ones, and we've been doing this since the turn of the century, so they accumulate. We've got Christmas-themed cutters, of course, but also dinosaurs, dragonflies, squirrels, Millennium Falcons, etc.
My favorite thing these days is making spritz cookies with the cookie press, which I call the "cookie gun" because it resembles and operates exactly like a caulk gun. So easy, so good!
Anyhoo, time to get off my ass and assemble that tree! Open thread!