I can't think of a better way to finish up before the holiday season, than with some ducks for you. (Although, I may have a Christmas Eve Menu for you later today, depending on how the house cleaning goes).
The weather has been beautiful the last few days, so I've left the patio door open so the cats could spend some time in the backyard. Meanwhile, I'm trying to work. But an open patio door leads to these constant interruptions:
Ducks are not quiet…and there are always duck rumblings in my backyard.
A friend and I are going to start a dedicated Youtube channel for the ducks. She wants to do some graphic art with the ducks. so there may be merchandise, Just waiting for my GoPro to arrive. Because they HATE cameras and my only chance of catching their antics is via stealth.
Here they are, complaining,  after 22 inches of snow was dumped on us Thanksgiving week.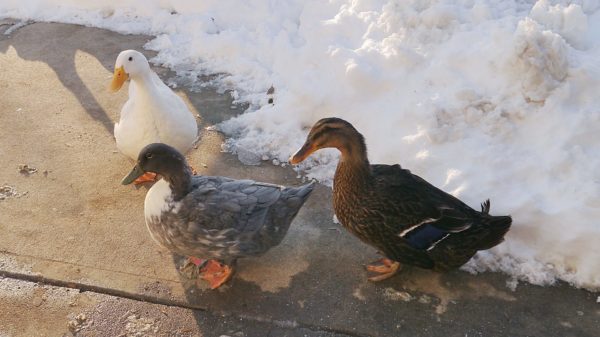 That was after they had to spend a full day literally cooped up, until it was warm enough for them to venture out. And yes, I had to shovel a path and a roosting spot for them. Otherwise, all you'd see would be the little tops of their heads as they scooted through the duck-deep snow.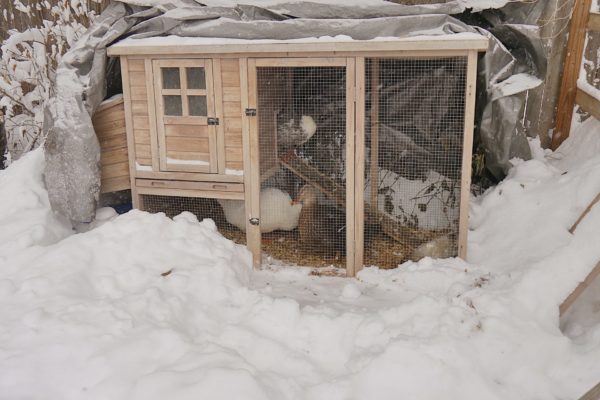 Bonus Christmas Kitteh: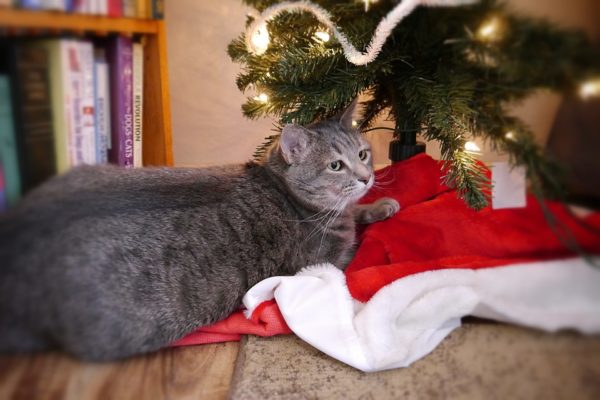 It's his favorite spot this holiday.
I have all my cooking done and have vowed not to venture out again after seeing my clients today and picking up a forgotten item at the grocery store. Had a sweet surprise this morning, one of my oldest clients, who I have worked with since long before Bixby, bought me a nice gift, BUT also went to a boutique pet store and bought beautiful leather toys, and baked goods for the pups. He laughed as he handed the bag to me and said, "I realized as I walked through the store, I had no idea what to buy dogs." I thought, Great Danes are even tougher to buy for, but he did great and Bixby and Scout love them.
It was the sweetest thing. Buying my pets presents will always win me over.
How are you coping with the holidays? I know it can be a tough time. Last year was the worst for me, but this year, I'm feeling more hopeful. Maybe it's that nice gift Congress got me.
Check-in in the comments, we're all in this together.
Otherwise, open thread