On the Road is a weekday feature spotlighting reader photo submissions.
From the exotic to the familiar, whether you're traveling or in your own backyard, we would love to see the world through your eyes.
Good morning, all, I hope this finds you well in this new year.
Today we're off to Newfoundland, wahoo!
I spent two weeks traveling around Newfoundland in August. It wasn't a place I'd ever planned to visit, but I wasn't up to the Arctic trip I originally had planned, and stumbled across this Road Scholar tour when I was looking around for something less strenuous and closer to home. It turned out to be a wonderful trip, not remotely a consolation prize, to a quirky, rugged and beautiful island, and I would love to go back.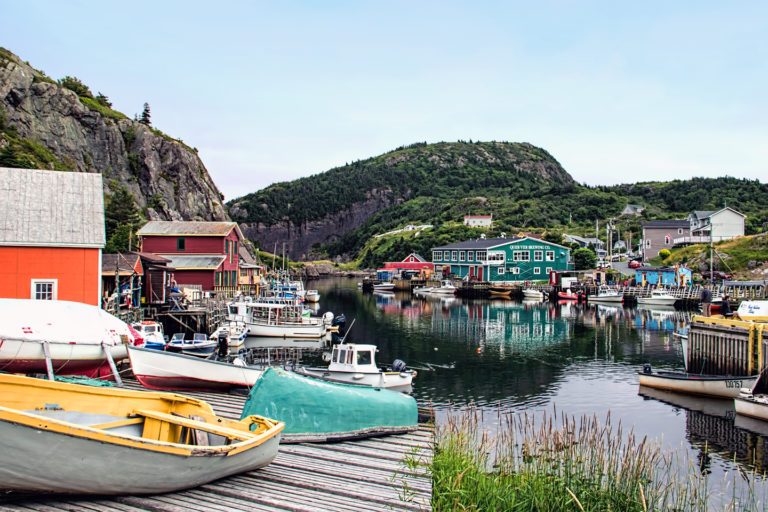 St. John's
August 16, 2019
Quidi Vidi (pronounced Kitty Viddy, or occasionally, Kwydah Vyda) is an old fishing village now part of St. John's. The greenish building in the back is the Quidi Vidi Brewing Company, creator of much of the beer for sale on the island.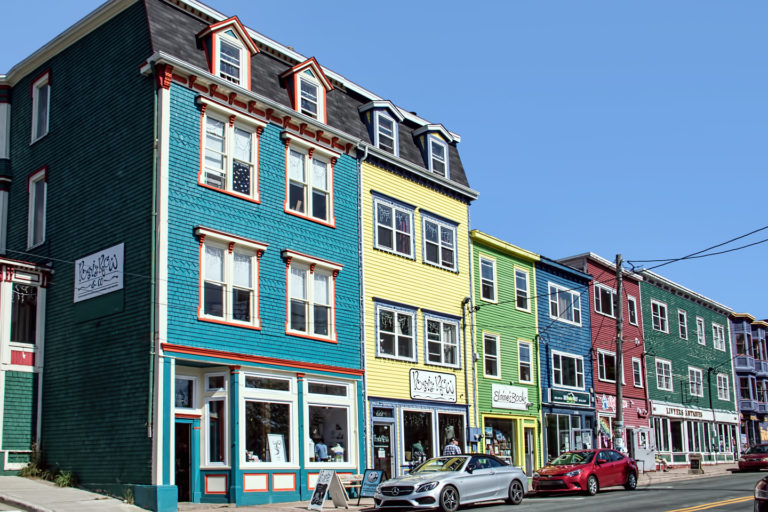 St. John's
August 16, 2019
St. John's is famous for the bright paint used on the buildings downtown (they're known as the Jellybean Houses.) You see some of this all over Newfoundland, but with a more limited palette.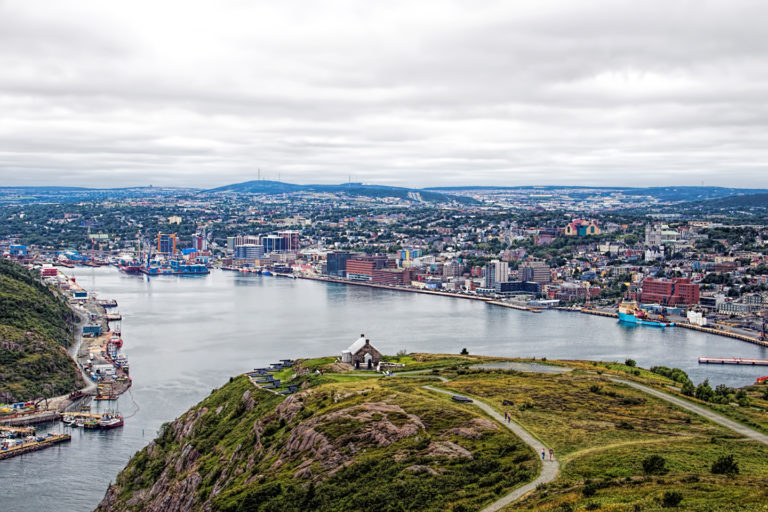 St. John's
August 16, 2019
The city of St. John's seen from Signal Hill, which overlooks the Narrows, the entrance to St. John's harbor.
Marconi sent the first transatlantic wireless transmission from Signal Hill — the easternmost point of North American, Cape Spear, lies just outside St. John's, so "transatlantic" is a lot shorter from St. John's than say, New York. For the same reason, Amelia Earhart's 1932 flight across the Atlantic also left from here. It was also the site of the last battle of the French and Indian War (or for non-Americans, the Seven Years War) in 1762.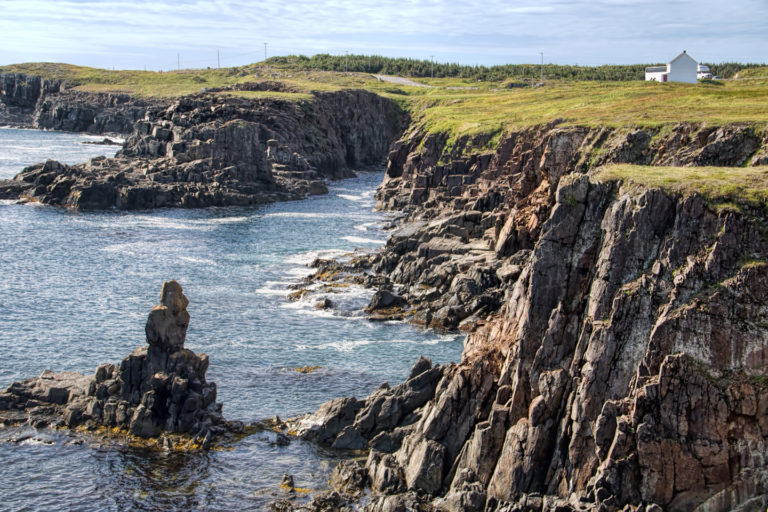 Elliston, NL
August 19, 2019
A sample of the magnificent rocky coast, near Elliston.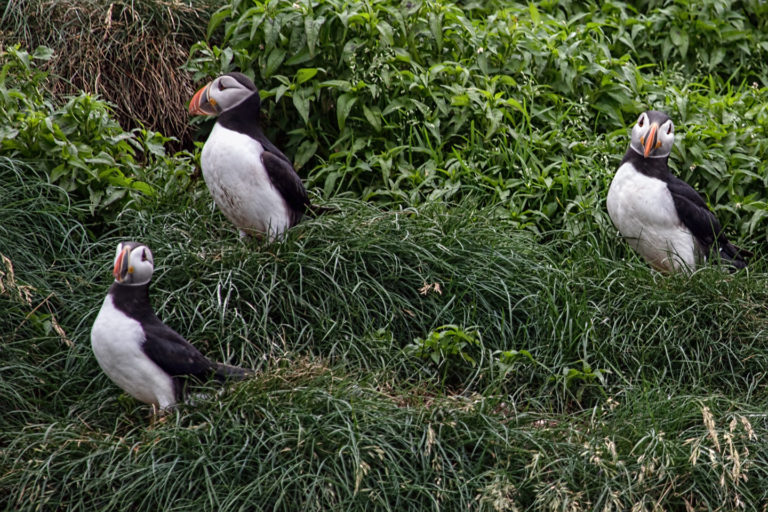 Witless Bay
August 17, 2019
And they have puffins! I can't compete with Albatrossity where bird pictures are concerned, but considering I was bouncing around in rough seas balancing the camera in one hand and keeping a death grip on the railing with the other, not bad.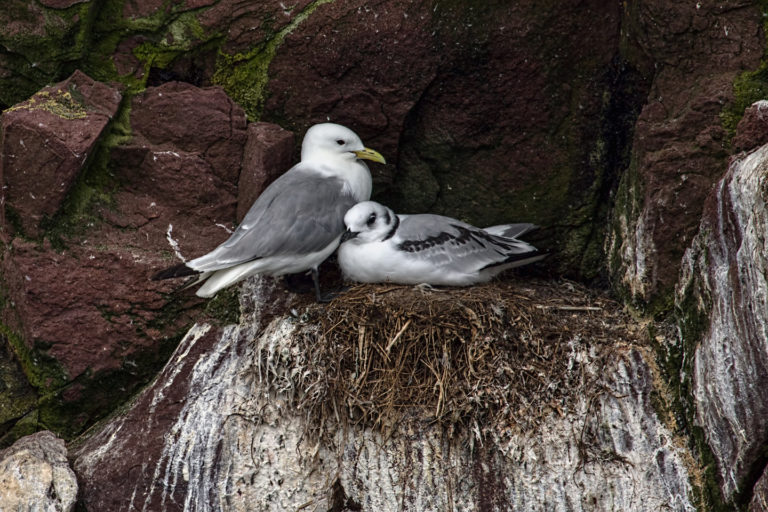 Witless Bay
August 17, 2019
More birds from Witless Bay. These are kittiwakes, an adult (on the left) and a juvenile.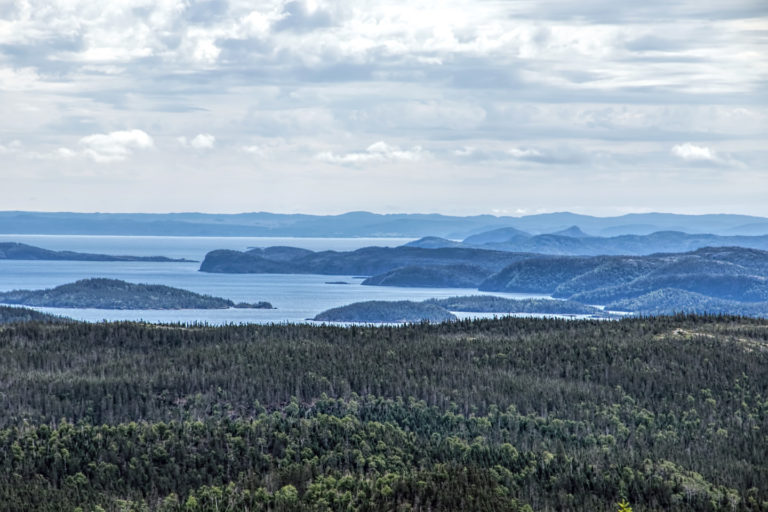 Terra Nova National Park
August 20, 2019
The view from Terra Nova National Park, less rocky than most of the east coast of the island.