On the Road is a weekday feature spotlighting reader photo submissions.
From the exotic to the familiar, whether you're traveling or in your own backyard, we would love to see the world through your eyes.
Once my August tour left London, we visited various places in southern England. I've always been fascinated by the country homes and castles of England, and this set of pictures focuses on Windsor and Blenheim.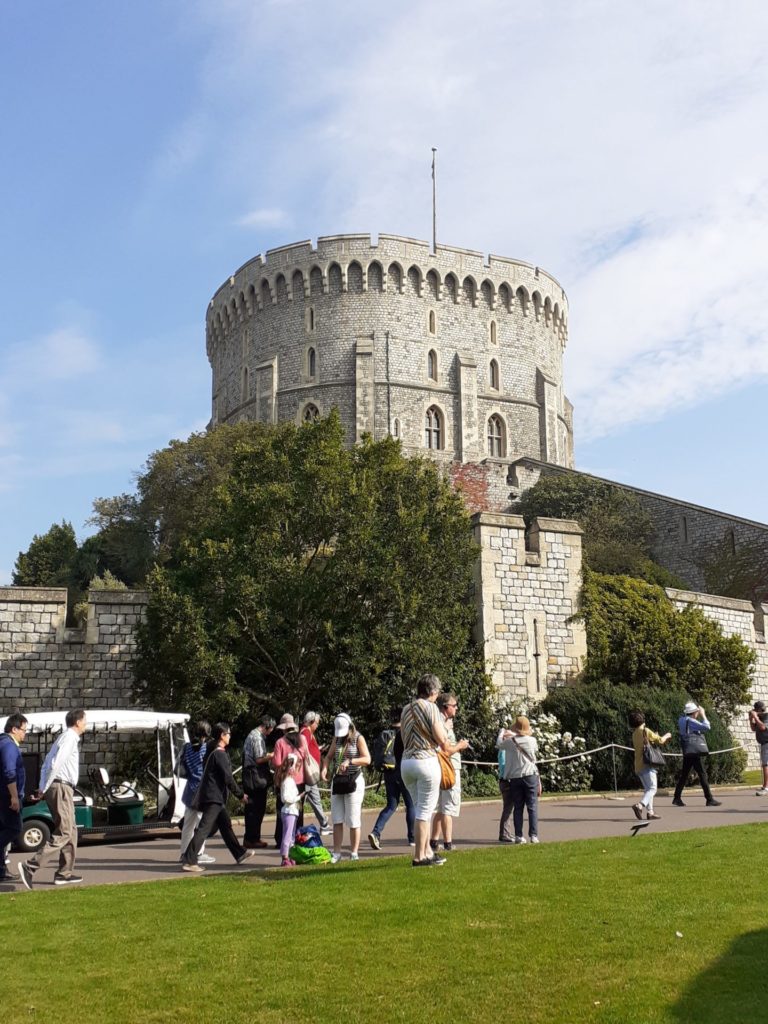 Windsor castle
August 25, 2019
William the Conqueror chose the site of Windsor Castle, high above the river Thames and on the edge of a Saxon hunting ground. It was a day's march from the Tower of London and intended to guard the western approaches to the capital.
You can take a virtual tour of the castle at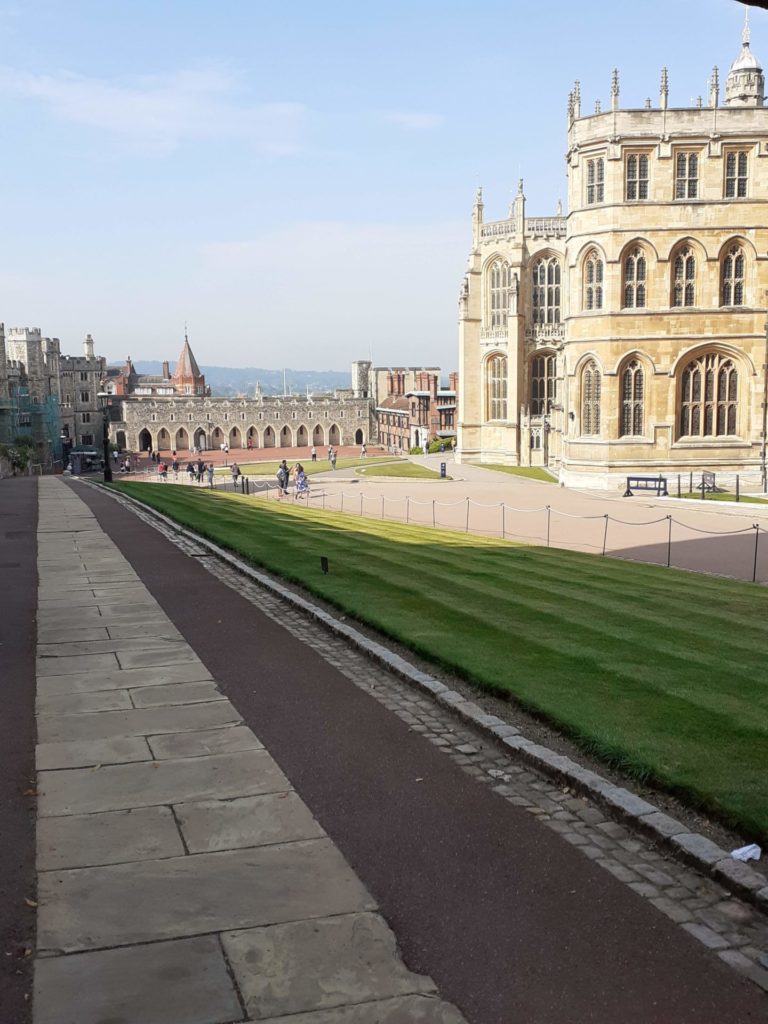 Upper Ward of Windsor Castle
August 25, 2019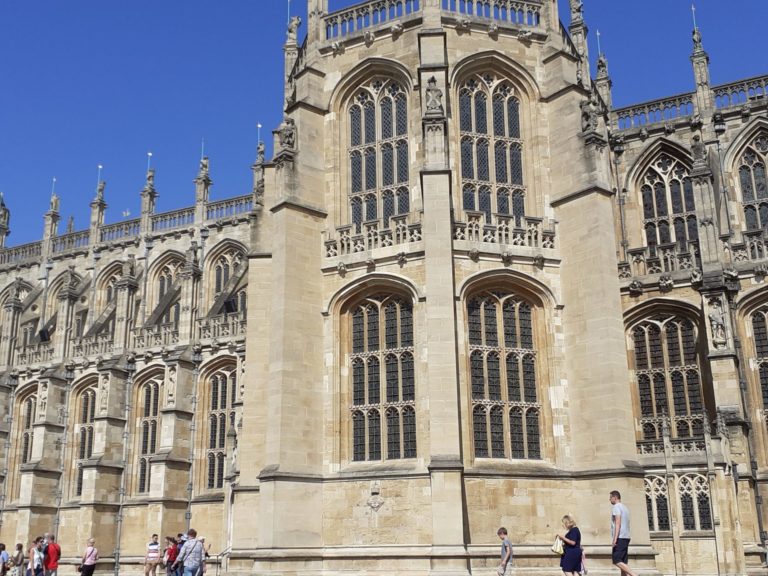 St. George's Chapel
August 25, 2019
Unfortunately, we couldn't visit St. George's Chapel, as it was closed for Sunday services.  But this is the exterior – and of course, it was where Megan Markle married Prince Harry.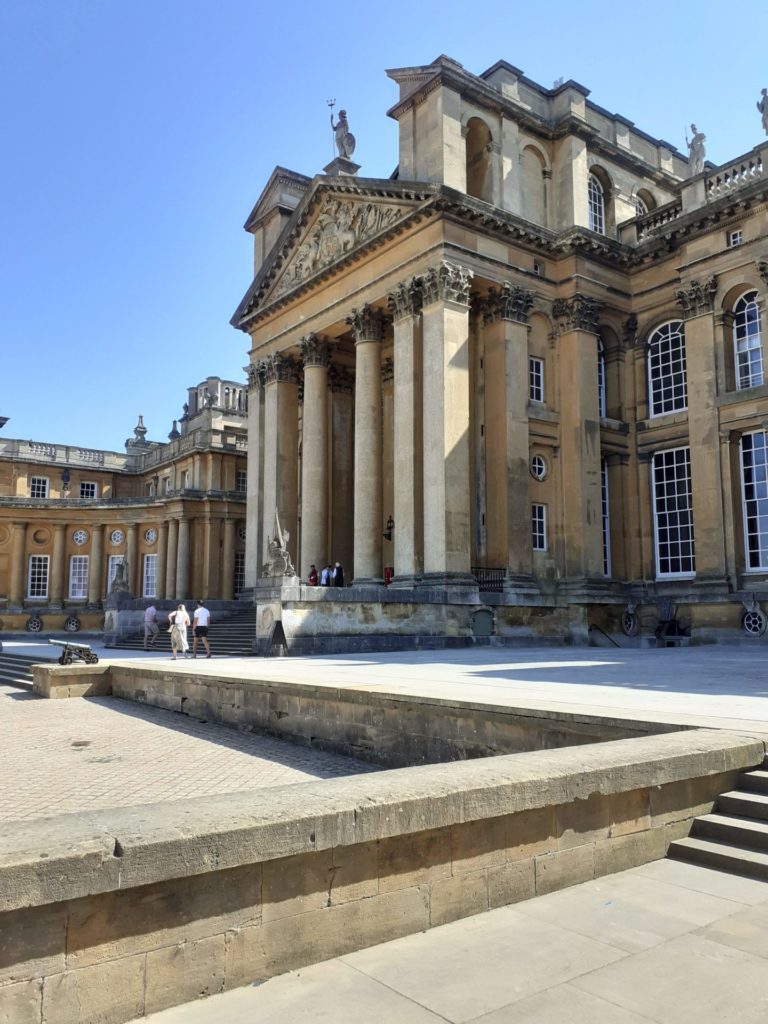 Blenheim Palace
August 26, 2019
Blenheim Palace is the principal residence of the Dukes of Marlborough, and the only non-royal, non-episcopal country house in England to hold the title of palace. The palace,was built between 1705 and 1722.
It is also the birthplace of Winston Churchill.  His mother was at a ball at Blenheim when she went into labor with Winston.  He spent a lot of time at Blenheim during his childhood and proposed marriage there to Clementine Hozier.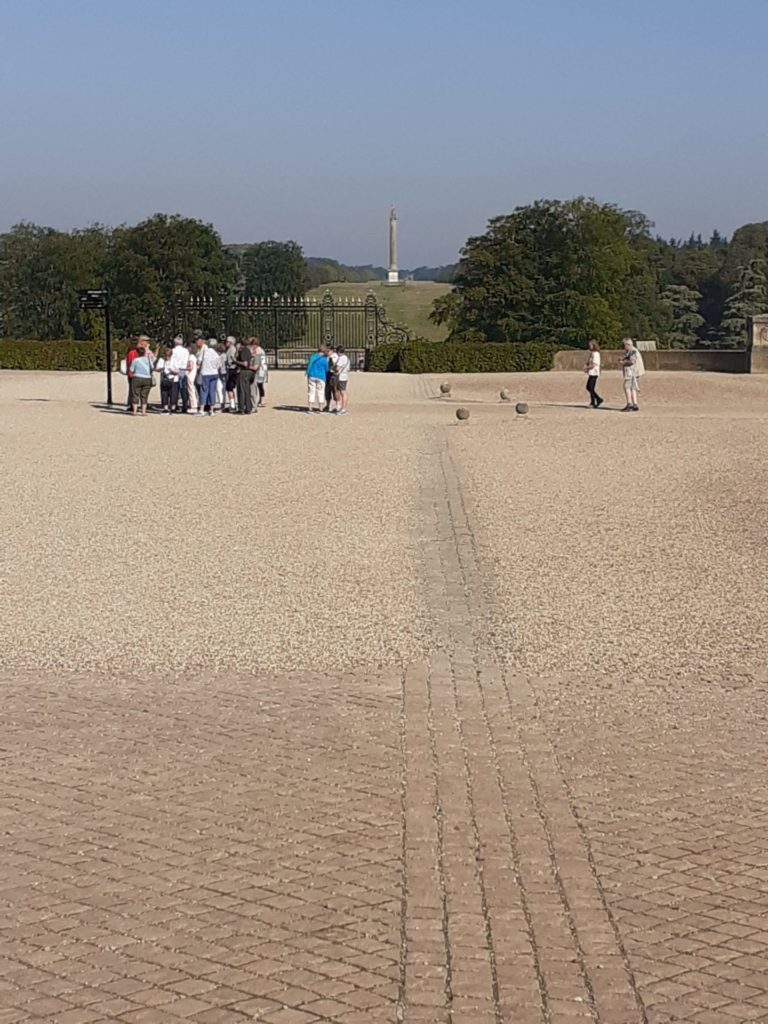 Blenheim Palace - view
August 26, 2019
This is the view towards the  northern part of the park and the   Column of Victory. It is crowned by a lead statue of the 1st Duke of Marlborough, and shows him dressed as a Roman general. John Churchill was the military commander who led the Allied forces in the battle of Blenheim on 13 August 1704. Blenheim was a gift from Queen Anne.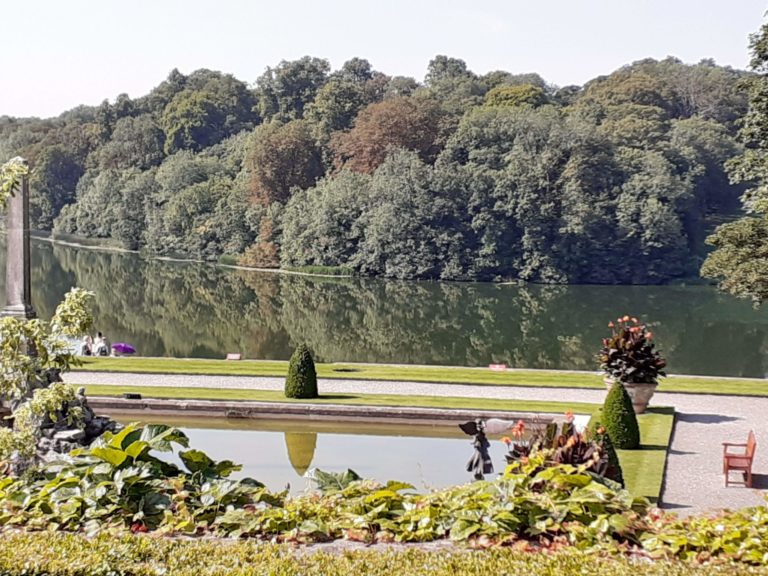 Blenheim
August 26, 2019
Capability Brown added the lake in the 1760s. The Spencer-Churchills are raising money to have the lake dredged, as it is pretty full of silt.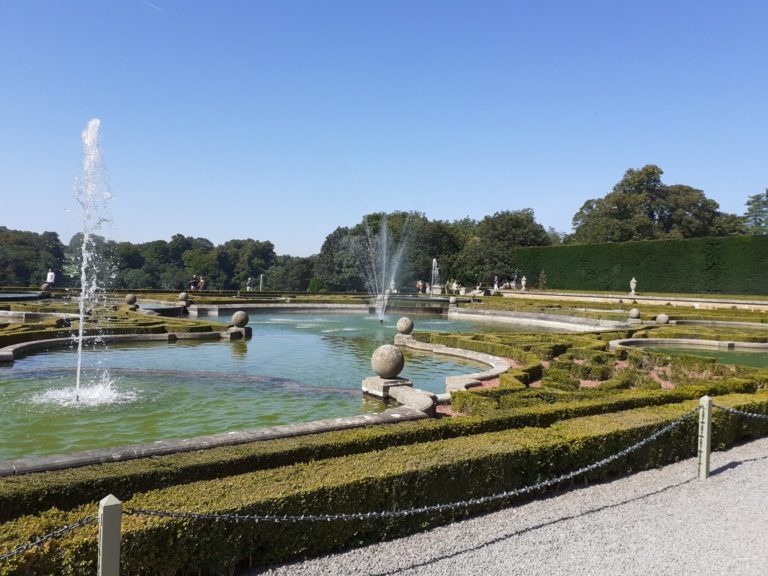 Blenheim
August 26, 2019
The Marlboroughs were not wealthy.  Charles, 9th Duke of Marlborough (1871–1934) saved both the palace and the family. He married Consuelo Vanderbilt in 1896, and Vanderbilt money built these lovely water gardens.