Three flaming leftie, know-nothing, numbers-'n'-stuff libtards are out with a new examination of the impact of Trump's tariffs.
This paper, by Mary Amity of the Federal Reserve Bank of New York, Columbia's David E. Weinstein, and Stephen J. Redding of Princeton (AKA America's northernmost southern school) concludes that once again, Donald Trump and his merry band of Republican scorched-earth economic terrorists have shat the bed:
Trade theory suggests that tariffs levied by a large country, such as the U.S., should cause foreign firms to lower prices. However, until the 2018 trade war, economists have not had the opportunity to study tariffs on large economies in recent history due to the reluctance of governments in these economies to apply substantial tariffs…The recent U.S. application of substantial tariffs on imports from major trading partners provides a natural experiment for understanding these effects. Quite surprisingly, we have found that in most sectors, these U.S. tariffs have been completely passed on to U.S. firms and consumers.
As in: Trump's trade war is a tax on American workers and consumers.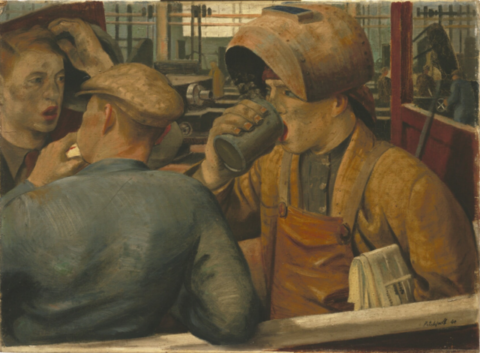 There is an oddity the authors note:
The data show that U.S. tariffs have caused foreign exporters of steel to substantially lower their prices into the U.S. market. Thus, foreign countries are bearing close to half the cost of the steel tariffs. Since China is only the tenth largest steel supplier to the U.S. market, these costs have largely been borne by regions like the EU, South Korea and Japan.2 This is likely good news for U.S. firms that demand steel, but bad news for workers hoping that steel tariffs will bring back jobs. Indeed, the fact that foreign steel producers have lowered their prices in response to U.S. tariffs may help explain why U.S. steel production only rose by 2 percent per year between the third quarter of 2017 and the third quarter of 2019 despite 25 percent steel tariffs.
So: we're still paying half the cost of steel tariffs; workers are getting bupkis, and surely our heartland Real American™ Trump voters have discovered the eternal truth that Everything/one Trump Touches Dies.*
Trump has succeeded in his highest aim: his own taxes have been cut and he's been able to grift on a grand scale. Those who hired it done have got theirs too, on their 1099s and in the judges that only the rubes think are there simply to enforce Christo-sharia law on the rest of us, but are really in place to ensure that big business never loses another court case, and labor never wins one.
And we pay more for the privilege.
On that happy note…this thread is open!
*Narrator: They won't.  (Edit prompted by Redfish's spot-on comment.)
Image: Roland Vivian Pitchforth, Snack time in a factory, 1941