On the Road is a weekday feature spotlighting reader photo submissions.
From the exotic to the familiar, whether you're traveling or in your own backyard, we would love to see the world through your eyes.
One of the benefits of living in flyover country is that lots of interesting birds fly over as well. And some even spend time here. The most prominent winter visitors are hawks, specifically Red-tailed Hawks, which come in an astonishing variety of plumages. Here are a few, from last winter and this winter, to give you a taste of what you could see in Kansas or Oklahoma during the winter months.
And if you like these images, several more like them can be found in my 2020 calendar, The other is Hawks and Owls of Kansas at http://bit.ly/2OHjJVF. If raptors aren't your cup of tea, you might like Iconic Birds of the World, with birds from Tanzania, Ecuador, Brazil, New Zealand & the good ol' USA. at http://bit.ly/2qXi3i5
And if you want to see a bird image every day in your twitter feed, just follow me, Albatrossity, at https://twitter.com/DaveRintoul01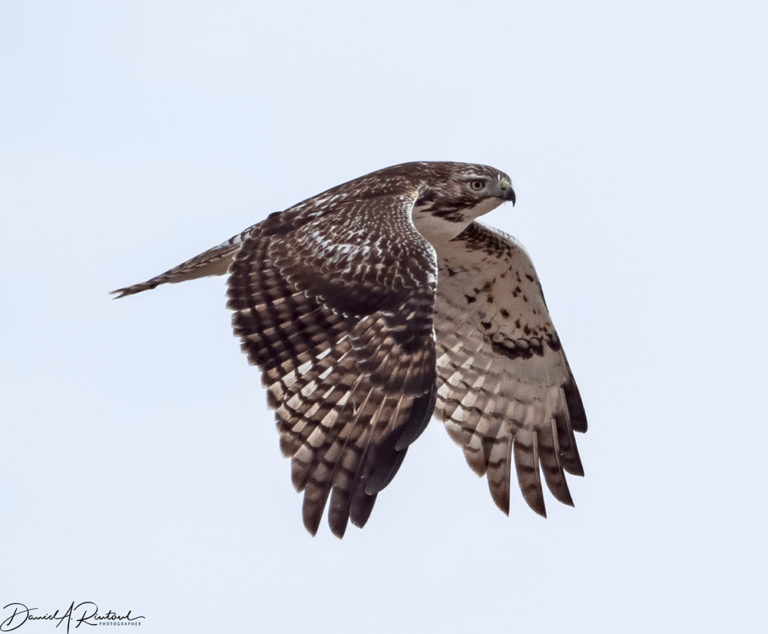 Near Manhattan KS
December 3, 2019
One of the keys to deciphering the plumages of Red-tailed Hawks is to first determine if the bird is an adult, or a youngster hatched last summer. Best clue is the yellow iris, seen well on this young bird of the eastern (borealis) subspecies.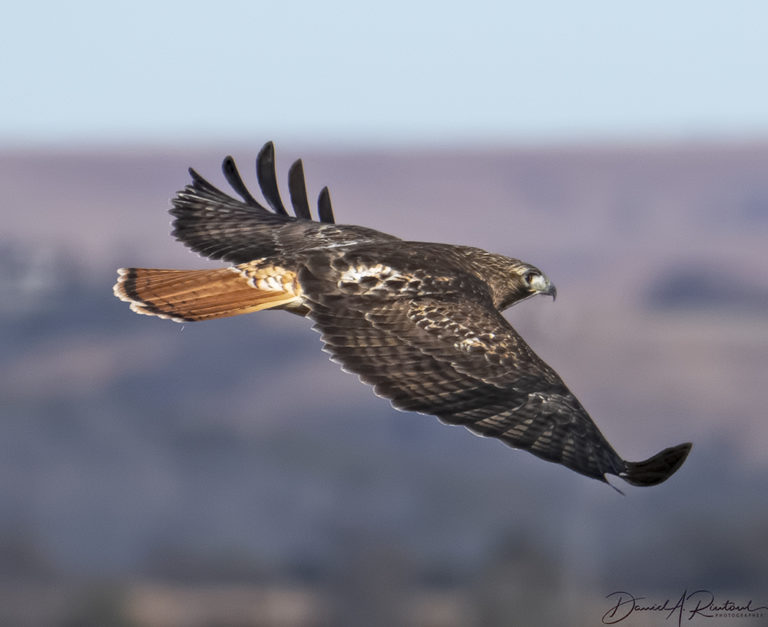 Near Manhattan KS
February 6, 2019
The youngster in the previous image also does not have a red tail, which typically shows up in birds after their first spring/summer molt in their second year. Here is an adult bird, with the eponymous red tail.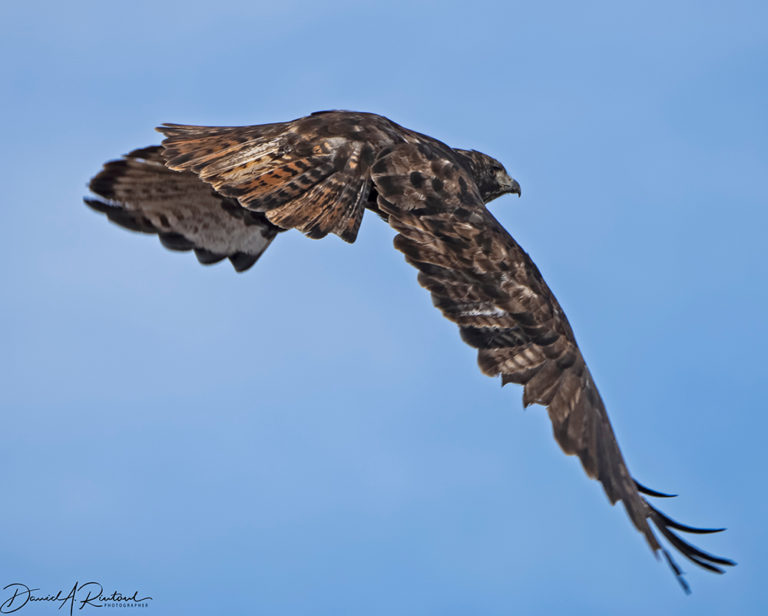 Near Manhattan KS
December 6, 2019
But not all redtailed hawks have that typical brick-red tail. Some, like this one, representing the Harlan's (harlani) subspecies, have tails of mixed gray, black, and red. That funky tail is a good mark for Harlan's Hawks, which breed in the Yukon and in Alaska but spend the winter in the Great Plains.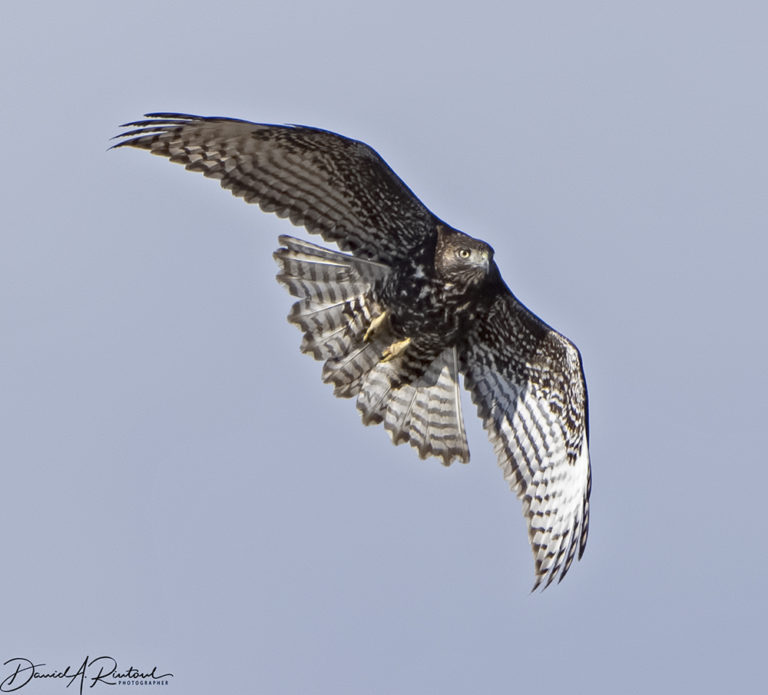 Near Manhattan KS
December 13, 2019
First-year Harlan's Hawks will have that bright yellow iris, and a tail with wavy dark bands.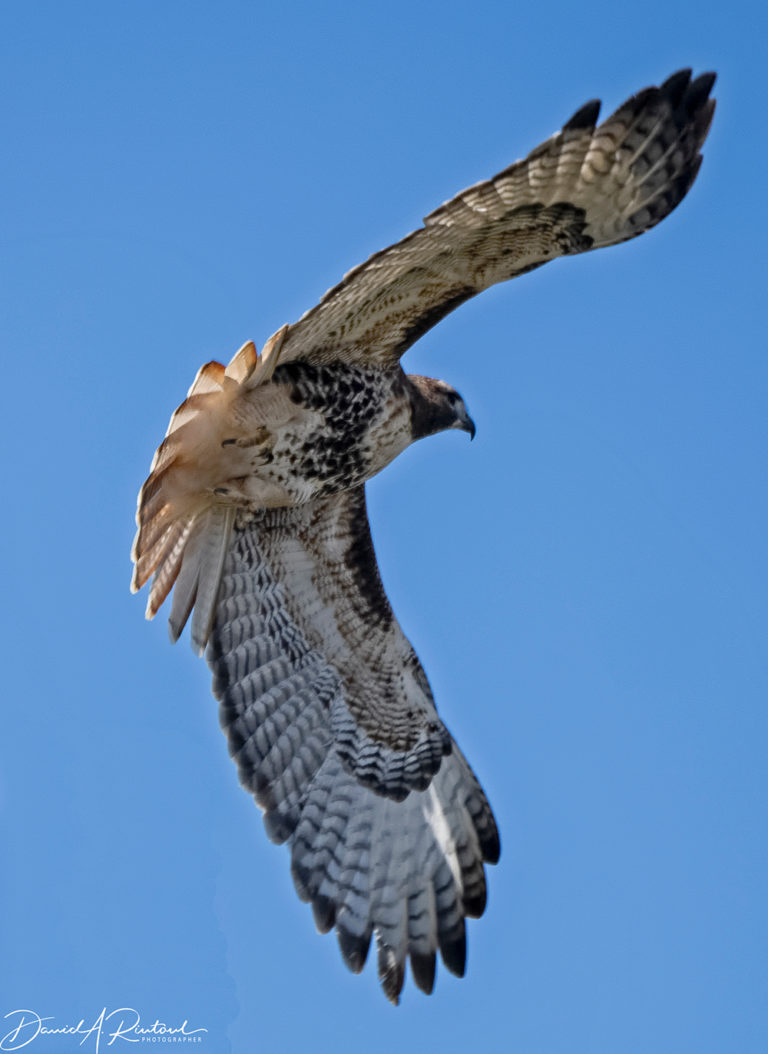 Near Manhattan KS
January 24, 2019
Another version of the Red-tailed Hawk often looks like this bird, representing the northern (abieticola) subspecies. These birds nest in the boreal forests of northern North America, and typically show that broad blobby bellyband as well as the colorful streaking from the head down toward the bellyband.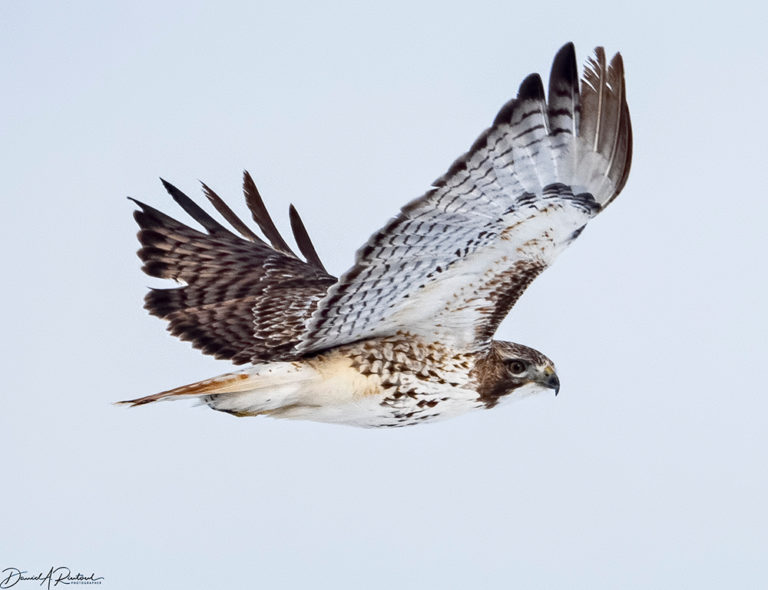 Near Manhattan KS
December 6, 2019
A typical eastern (borealis) bird, with a moderate bellyband and substantially less colorful marking on the underside of the wing, when compared to the bird in the previous image. That dark band at the leading edge of the wing, running from the body to the elbow (actually the wrist) is the patagial mark, and a dark patagium is also a good field mark for IDing a Red-tailed Hawk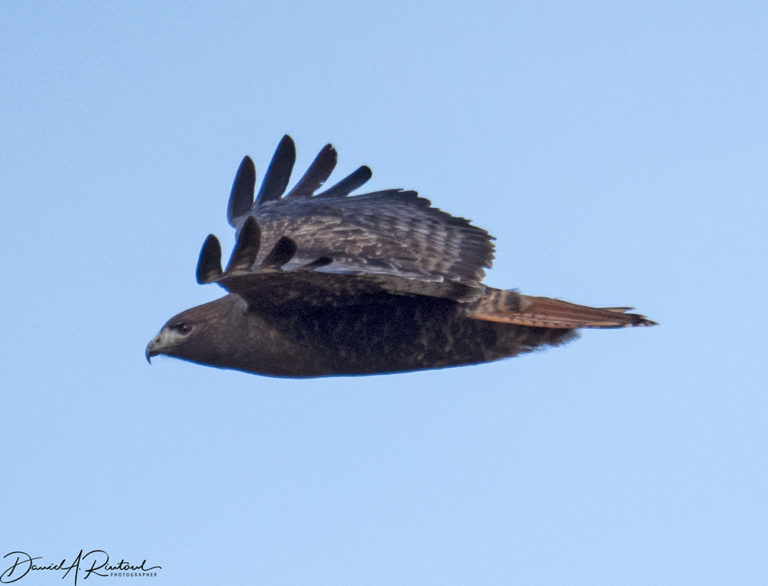 Near Manhattan KS
November 15, 2019
Another dark version of the Red-tailed Hawk is represented by this western (calurus) bird. They can be as dark as Harlan's Hawk, but will show a more normal brick-red (usually banded) tail, and more rufous coloration. Nobody knows where our winter western redtails come from, but it is probably western Canada rather than the western US in most cases.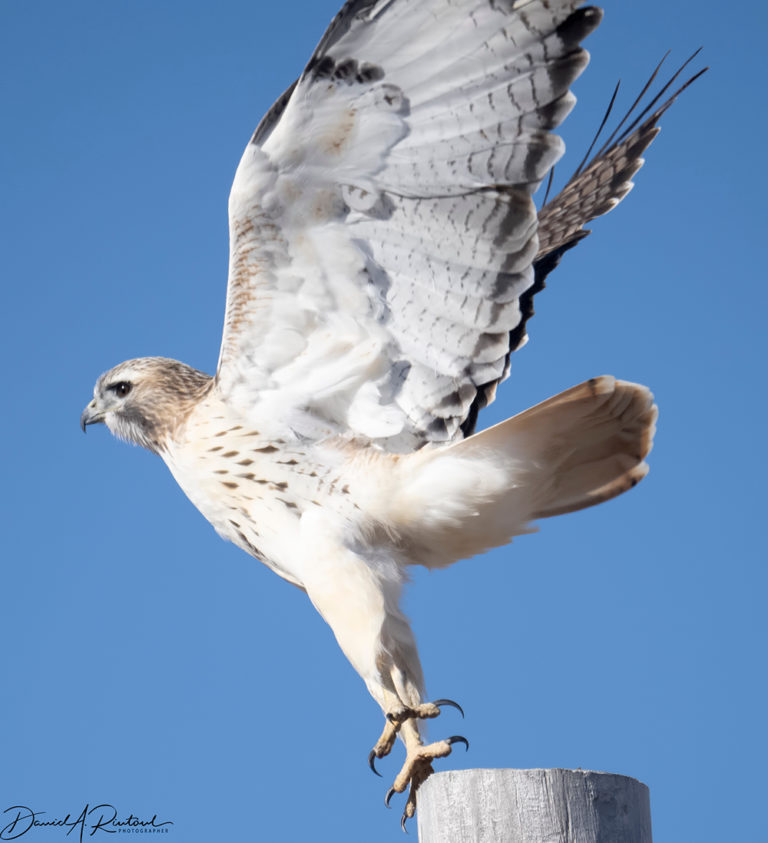 near Manhattan KS
November 6, 2019
The rarest and palest Red-tailed Hawk of all, the Krider's subspecies. Note the lack of markings on the underwing; even that patagial mark is muted and nearly washed out