Looks like we could use a new thread, but I don't have any topics. Too busy today cleaning house, shoveling snow, and paying bills. But that makes tomorrow ready for good things like practicing piano!
While I was cleaning house, I moved the kitties' boxes and the mat in front of the door so I could clean that area. But when I wanted to clean where the boxes were,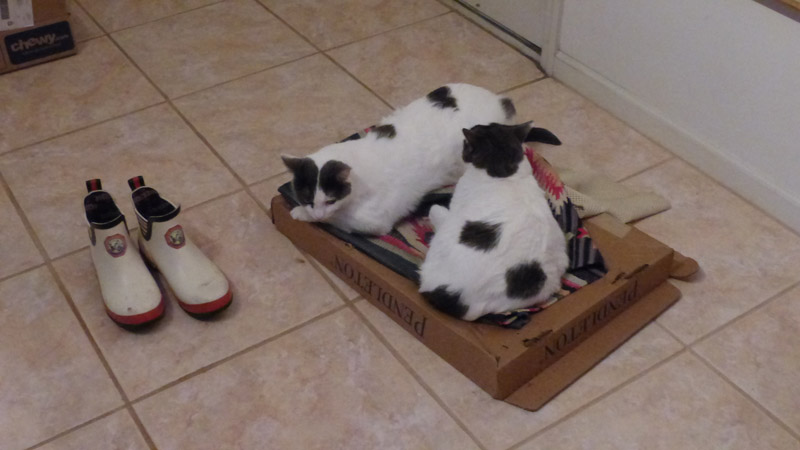 So I cleaned the rest of the house, and only this little bit was left to vacuum. I thought for a bit they were going to move, but nah.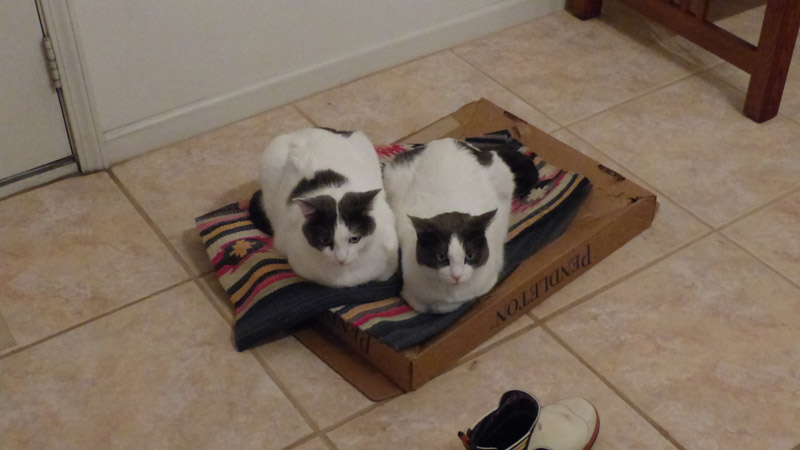 When I started making my supper with ham, they decided to come in the kitchen and beg. That gave me the chance to finish vacuuming and put things back in order.