I was having dinner last night with my nephew, who is a computer science guy, and he told me about something from last spring that must be shared: the all-time best announcement of gaining tenure by anyone in all the universes.
The perpetrator is Harvard's James Micklin, whose work centers on distributed systems, how to make them better, and how to make them more secure. Also, my nephew told me, he was one of the most effective and inspiring teachers he had in college.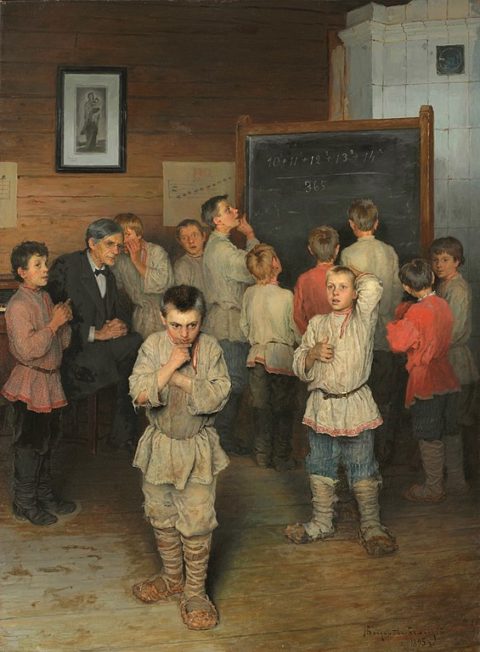 More at his website, including links to papers that are beyond my ken, but not that of many here. At his site you'll find the usual tabs (research, publications and so on) — and one less common on faculty pages:  wisdom. Top of the list of wisdom nuggets? This dispatch from the halcyon shores of tenure, which begins as follows:
BREAKING NEWS: I've received tenure at Harvard! I want to thank all of the enemies that I had to destroy to achieve this great honor. Roger Davis at Princeton's department of nutrition—you questioned my research on the efficacy of an all-Pop-Tart diet, but I am living proof that the diet works. Yes, I have nose bleeds every day and my pancreas has the dysfunction of a failing Soviet client state, but I believe that having constant double vision makes me twice as optimistic about life…
It goes on in that vein for a bit, and then concludes:
Martha and the boys are doing well; we built a cabin by the hills. We pluck the blueberries beneath the torch of moonlight and watch the stars dance in the ocean of the sky. When little John sits on my knee, I see my father in him, and my father's father too. He points to the field that lies just before the curve of the river, and he says, "Papa, why have you attached a plow to Bruce Jøhansen and forced him to plant ragweed despite his crippling seasonal allergies?" One day, son, you'll understand—when you have tenure.
Tenure is a process that casts all who enter it into the realm of the absurd.  I can't remember the last time I encountered someone who embraced the crazy with this much gusto (to be sure, prudently, from the safe perch of the far side of that passage through the Fire Swamp). His USENIX articles, linked on the same page, are also a ton of fun.
With that: open thread, with a special invitation for tales of the ridiculous at work.
Image: Nikolay Petrovich Bogdanov-Belsky, Mental Calculation. In Public School of S. A. Rachinsky, 1895