On the Road is a weekday feature spotlighting reader photo submissions.
From the exotic to the familiar, whether you're traveling or in your own backyard, we would love to see the world through your eyes.
Good morning everyone,
And so it begins. When it comes to big conflicts, even necessary ones, I'm quite cautious if given a chance to reflect beforehand. The events today may be a brief surge against a dark tide of history, or the beginning of change culminating in a Democratic administration empowered, and desirous of holding the guilty accountable. There are so many rotten, corrupted apples that need to be identified in public, charged and tried if evidence supports. The task is so large, I'm not sure we're up to it – we are much more likely to sweep these uncomfortable things under the rug of history and carry on, ever looking forward. But even those limited victories are superior to the status quo.
No matter the immediate results of this trial,  I fear that today we cross the Rubicon and things will never be close to the same again. We're unleashing a bunch of bad ideas and things that can and will be used to thwart future governments; sometimes it's better to have things undefined because they will be less-used.
It will take some time for that new form and shape to solidify into view. New powers will be found, no matter what happens, to encourage those whose cry is "rule or ruin!"
On that not-so-positive note, I hope every moment is utter agony for Herr Trump and increases his blood pressure, perhaps encouraging him to rage-eat more burgers and chicken. Not that I can talk! :)
So, let's jump away from the politics and history to view the world through someone else's eyes. The rest of the week will be politics-free, as is the goal with this feature.
Merry Christmas and Happy Holidays Everybody!

Inspired by HinTN's submission, here are some snapshots of one of my favorite places, the isle of Manhattan.

First, we have the usual Christmas Holiday decorations (forgot about the War on Christmas there for a moment).

[CD1 and CD02 (2)]

Next, we have a gold ATM (for those times when you leave home and forget your gold bars in your other purse) and a bunch of ugly apartment towers (shrouded in mist to avoid offending your sensibilities).

[GATM (2) and 3BO]

Moving on, we have Columbus Circle, with the statue, the mall stars, and the odd ads.

[CC12 and CCstars2 and CCad]

Last, but not least, we have neighborhood denizen Mr. B.

[Mr. B]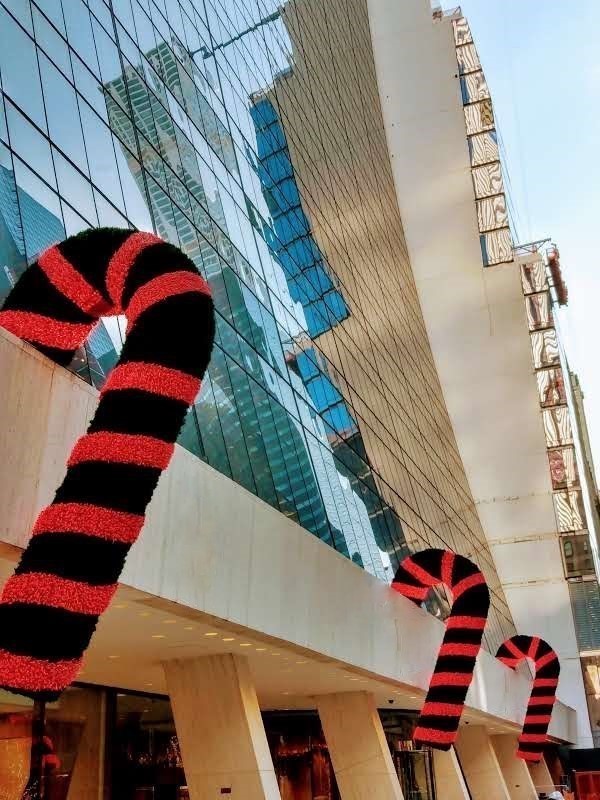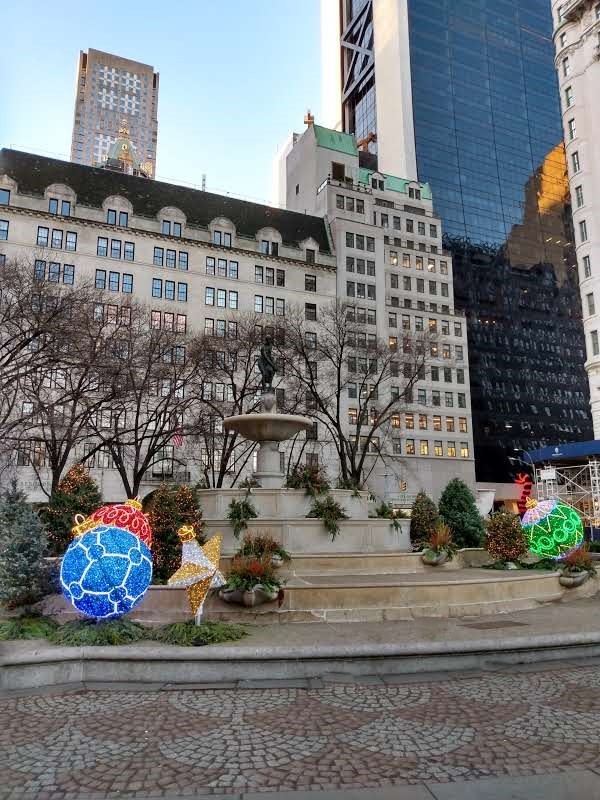 GRAND ARMY PLAZA
The building in the background is a department store (Bergdorf Goodman). If you look at the store's black roof, between it and the taller building in the back, you can just spot the very top of the Crown building, the original 1929 home of the Museum of Modern Art.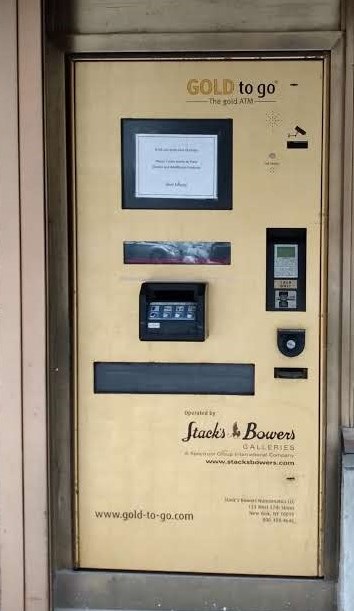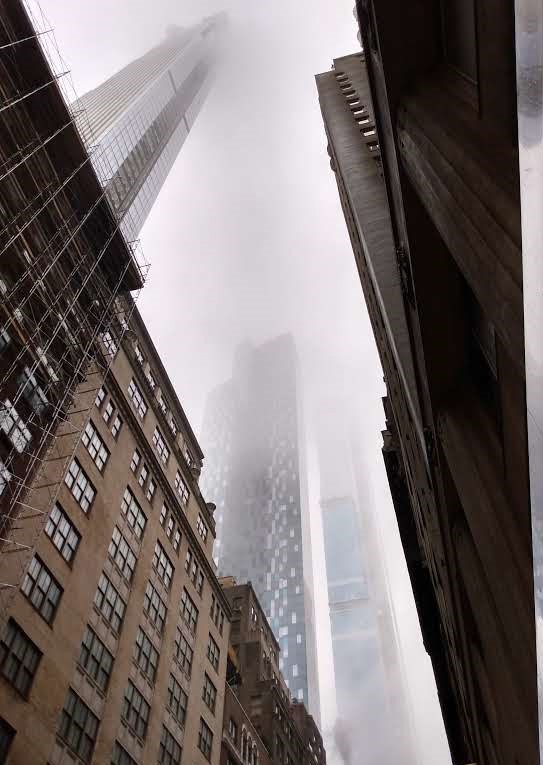 MIDTOWN WEST
Speaking of ugly buildings, the one in the middle is One57. It was, most likely, financed with money stolen from the Malaysian people (you know, how you do when you put up residential towers for foreign oligarchs to pretend to live in and use as money-laundering instruments).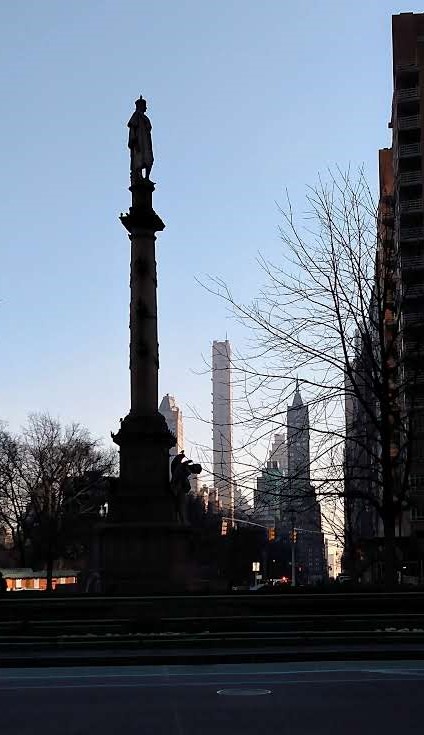 COLUMBUS CIRCLE
December 22, 2019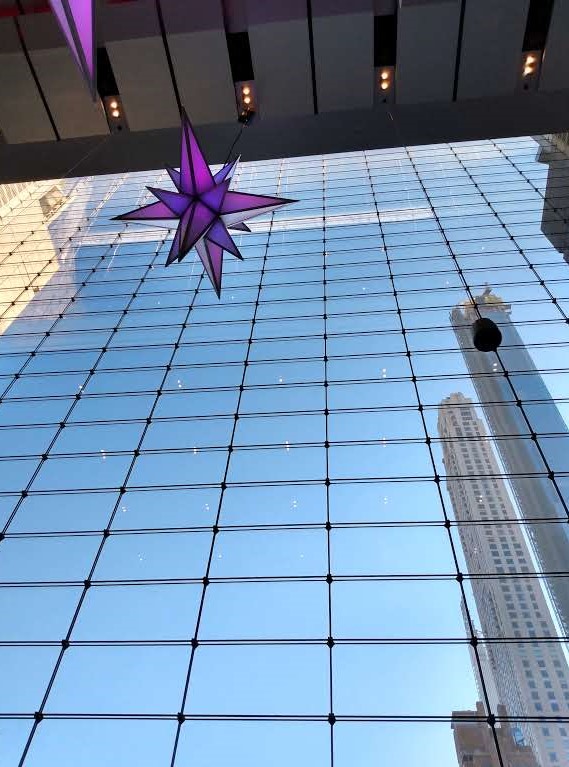 COLUMBUS CIRCLE
December 22, 2019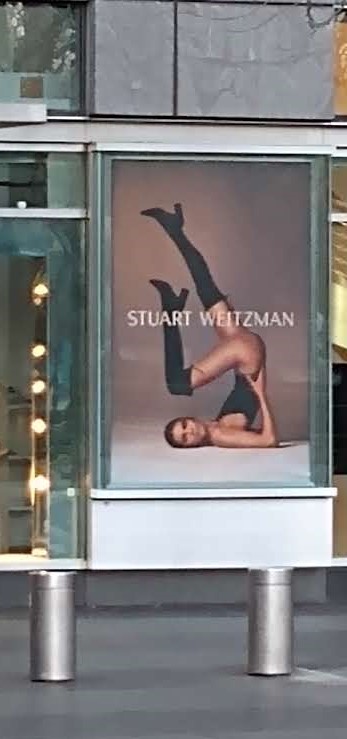 COLUMBUS CIRCLE
December 22, 2019
Seriously, who looks at this ad and thinks: "Oh, yes, based on the model's attire, her contorted pose, and the fact that something meant for walking is up in the air I must immediately buy these boots!" Do you?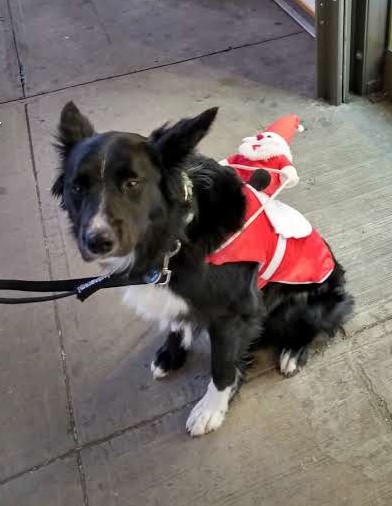 6th AVE.
December 24, 2019
He's been a good boi all year and is already looking forward to next year's Christmas presents.