Babson College, previously known to me primarily as a center of Isaac Newton fandom in the Boston area, has shown all the moral courage and commitment to discourse one would find in a pail of slops.
The backstory: First, Trump announced that he might target Iranian cultural sites in any escalating conflict.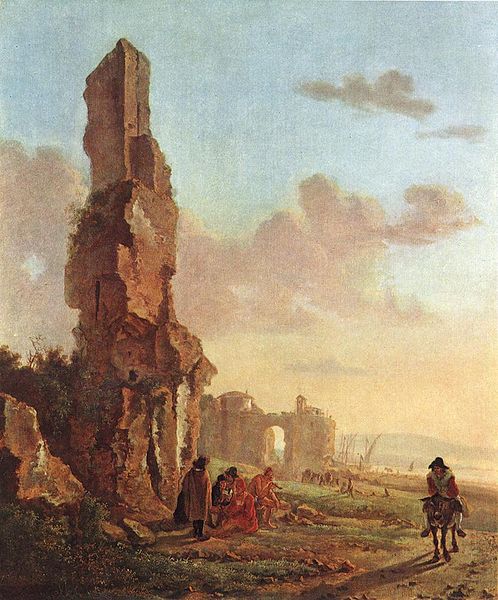 In response, Babson's director of sustainability, Asheen Phancy, mused on the Book of Faces that perhaps Iran's ruler should counter by tweeting out "a list of 52 sites of beloved American cultural heritage that he would bomb."
That bit of snark got picked up by a Boston bro-sports site that likes taking aim at what it calls SJWs — bro-code for people who think beating on the poor or structural racism are bad things.  From there it got into more mainstream news outlets (where have we seen this game before?) and from there, as The Boston Globe reports, "within 48 hours he was suspended and then lost his job."
The apologia for the move:
[a consultant for the Association of G(overning Boards of Universities and Colleges] Larry Ladd said colleges have to look out for the rights of the students, faculty, and employees, but also must ensure that the institution's reputation and culture are protected. If Babson officials thought that Phansey's post ran counter to its values, it had good reason to fire him, Ladd said.

"He had a right as an individual to make the post; he doesn't have a right to have a job with an employer that doesn't like that," Ladd said.
IOW: the firing is (likely) legal, but that don't make it right.
Babson ain't commenting yet.  But as something of a Newton guy, I'll note that for a college founded by someone obsessed with Sir Isaac, my man Izzy wouldn't have survived long if his college had not been willing not to notice his anti-Trinitarian views (not to mention his very odoriferous alchemy lab tucked against the wall of the Trinity College chapel.  This is cowardice, plain and simple, and another tiny surrender to the forces of thug-tyranny in our culture.
Feh.
In that vein, the Twitter thread that begins with this:
"I study genocide. It's been a theme in my academic endeavours for nearly 30 years. More accurately, I study the conditions in the lead up to genocide, be they cultural, social, political, economic, etc… 1/n"
has left me…even less happy…
And prince that I am, I choose to share such sweetness and light with all of y'all.
Open thread.
Images: (The pretty illusion) Jan Both, Ruins by the Sea, before 1652
(Reality) Imperial War Museum Collection Ruins at Ypres in the Sunlight, 3rd Battle of Ypres, (Passchendaele) 1917.