Here is somewhere to hangout to avoid (or take a break from) all the madness.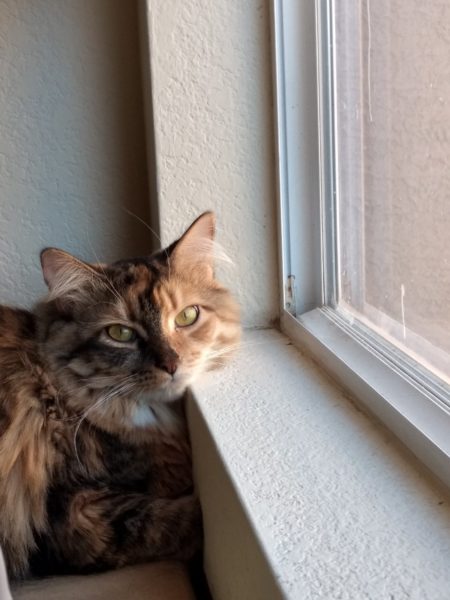 First I'm reposting the troublesome photos from this weekend.  From Ms. Deranged in AZ , Lottie (Mrs. Tufts above) and Mouse (She Who Must Be Fed) below.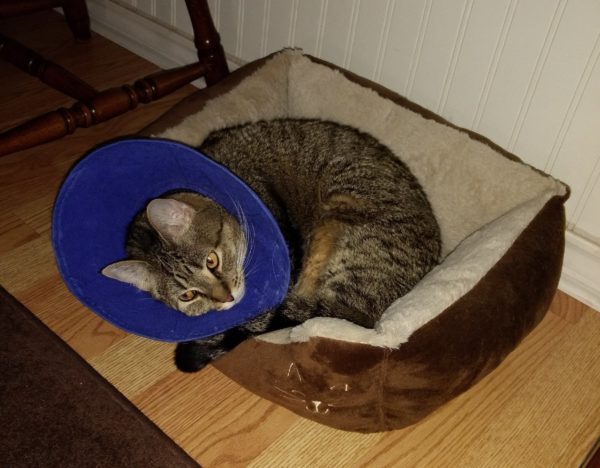 ===================================
realbtl sends along a few of his rescues over the years:
I've been rescuing dogs most of my 71 years so I thought you (and all the pet freaks on b-j) might like a quick recent history.

Sinead the German Shorthair Pointer (you'd have to ask my late wife why a GSP has an Irish name).  At about 5 she was lost/abandoned in Glacier NP backcountry, found with dead pups in her and barely alive.  When I first got her I had to carry her up even 3 step.  Turned out to be somewhat aloof but very happy here running loose on my 5 acres in Montana. Shown here with Chloe the purebred English Lab.  Chloe was about 7 when my friend the breeder's pack got into a dominance tussle and Chloe was beaten up.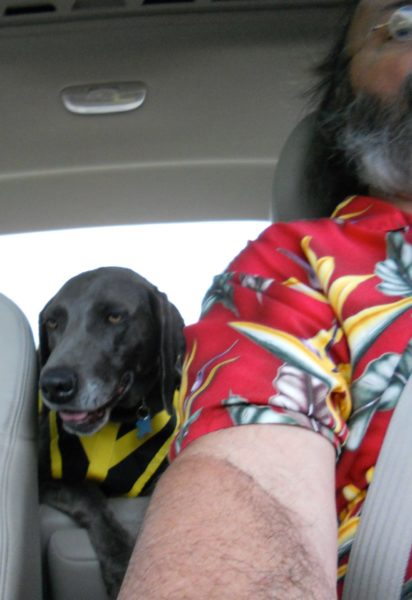 After Sinead passed I got Sioux who came from a N. Dakota pound with a sister via a rescue person I know in far Eastern MT.  About 6 and while given a small amount of attention had been in a kennel all her life.  She didn't understand going in and out of doors which made the 550 mile 1 night trip home interesting.  She didn't know how to be a dog (seeking scritches etc) but Chloe taught her well.  Turned out I was the first person she bonded with and she was one of the best dogs I've had.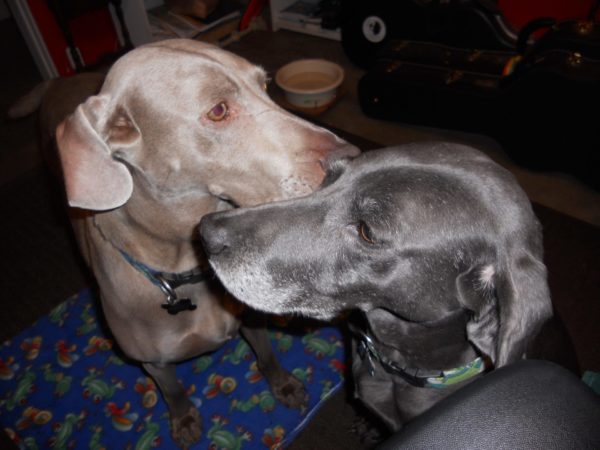 After Chloe came Jada, another purebred Wiem from the same rescue/breeder.  Jada was bred to be a show dog and between this (not being raised a pet) and her unfortunate personality quirks. she showed up a mess.  A show dog who doesn't like people and hates to be touched by strangers doesn't really work.  It took me about 3 months to be able to pet her and she was known as the poltergeist as you would only see her out of the corner of your eye.  Again Sioux helped Jada become a real dog.  Now 5 years later she is about 95% normal dog around me and my stepson and settling in nicely as #1 dog.
===================================
TaMara again. Here are some cute ducks and their toddler that cheered me up so I thought I shared. Google was no help finding the photographer If you find it, I'll add it.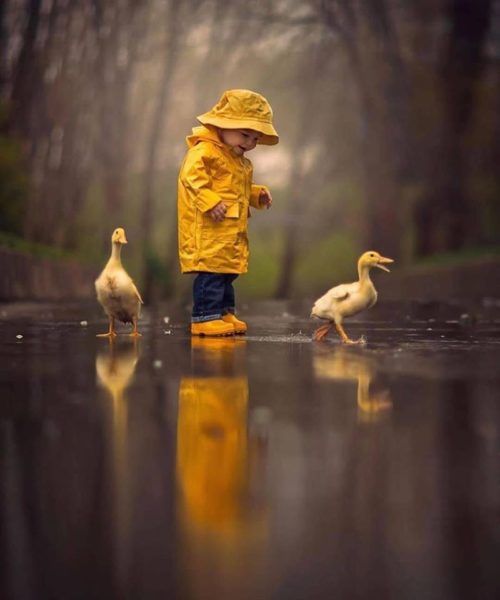 Some fun news in Colorado. Grey wolves are back.
"This is a historic sighting…I am honored to welcome our canine friends back to Colorado after their long absence… It's important that Coloradans understand that the gray wolf is under the protection of the Endangered Species Act."
–Colorado Governor Jared Polis https://t.co/d9pZ2SvwLR

— Brenna Forester (@BrennaRForester) January 23, 2020
And lastly, I recently purchased a stunning Art Deco dresser from a neighbor on NextDoor (the facebook of your 'hood). I'll try and get a decent photo of it and share.  Whenever there is a community alert (police, fire or city letting us know of something important) and I end up on the site, I stop over to the For Sale items. That's how I found the dresser. Luckily I was first in line for the dresser, because he had a lot of interest.
Yesterday, a traffic alert had me on the site when I found this: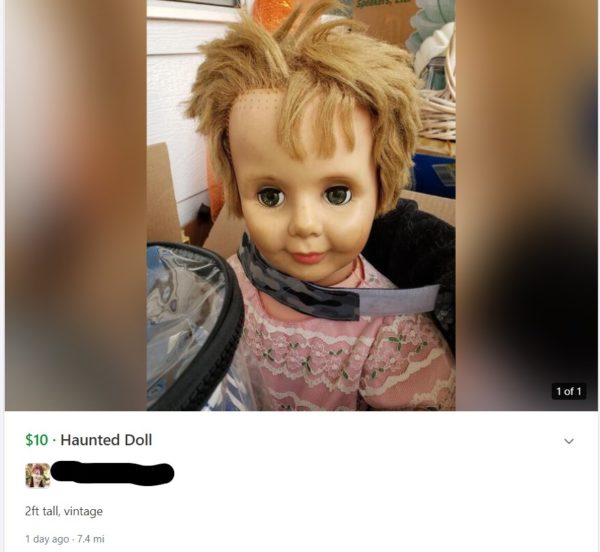 Honest to DOG, that was in the For Sale items. I think I'll pass.
Thanks to everyone sharing their fun stuff with me.
Respite open thread