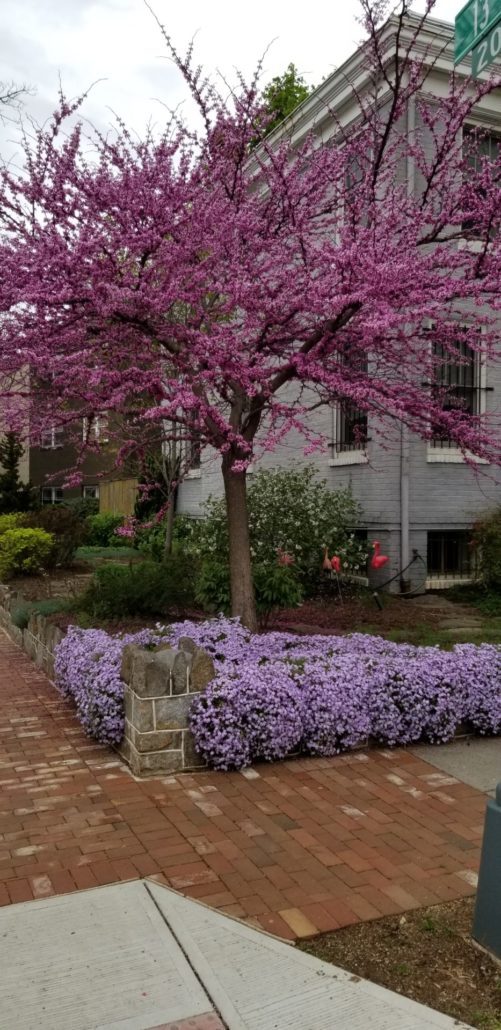 From commentor ET:
I am in DC so land is not so plentiful for gardens. I ended up on a corner lot and I HATE cutting grass, so I had some room for pretty things.

I can't claim credit for design and planting, but I have managed to keep it going for about 10 years so there's that.

My favorite is the temporary phlox carpet – I have taken to describing it as phloxy. I have had people slow down and compliment me on it which makes me happy because a bit of pretty is needed in DC.
***********
Gorgeous!
What's going on in your garden (planning), this week?