Ken Starr arriving at the Capitol for the impeachment trial: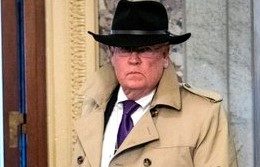 Major Toht arriving at Marion's bar to seek the headpiece of the Staff of Ra in Raiders of the Lost Ark: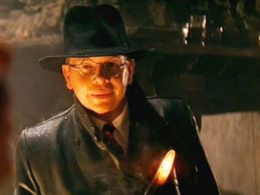 Same energy!
I'm not a lawyer, and I'm also not watching the Trump lawyers' presentation in the impeachment hearing. But my husband is watching it in the other room, so thanks to our open floor plan, I've absorbed some of it.
I am puzzled by the Trump legal team's choice to defend Giuliani's antics. You'd think the less said about Giuliani, the better, from Team Trump's perspective. Giuliani is allegedly the target of a federal investigation, and one of his indicted henchmen is routinely providing damaging information to the media. Seems like demoting Giuliani to coffee boy would be the smart play here.
Did Trump himself demand a defense of Giuliani's activities? Do the lawyers think they have to address it because the Democratic House managers covered Giuliani in all his crackpot glory? Do they just suck at their jobs? It's a mystery.
Open thread!