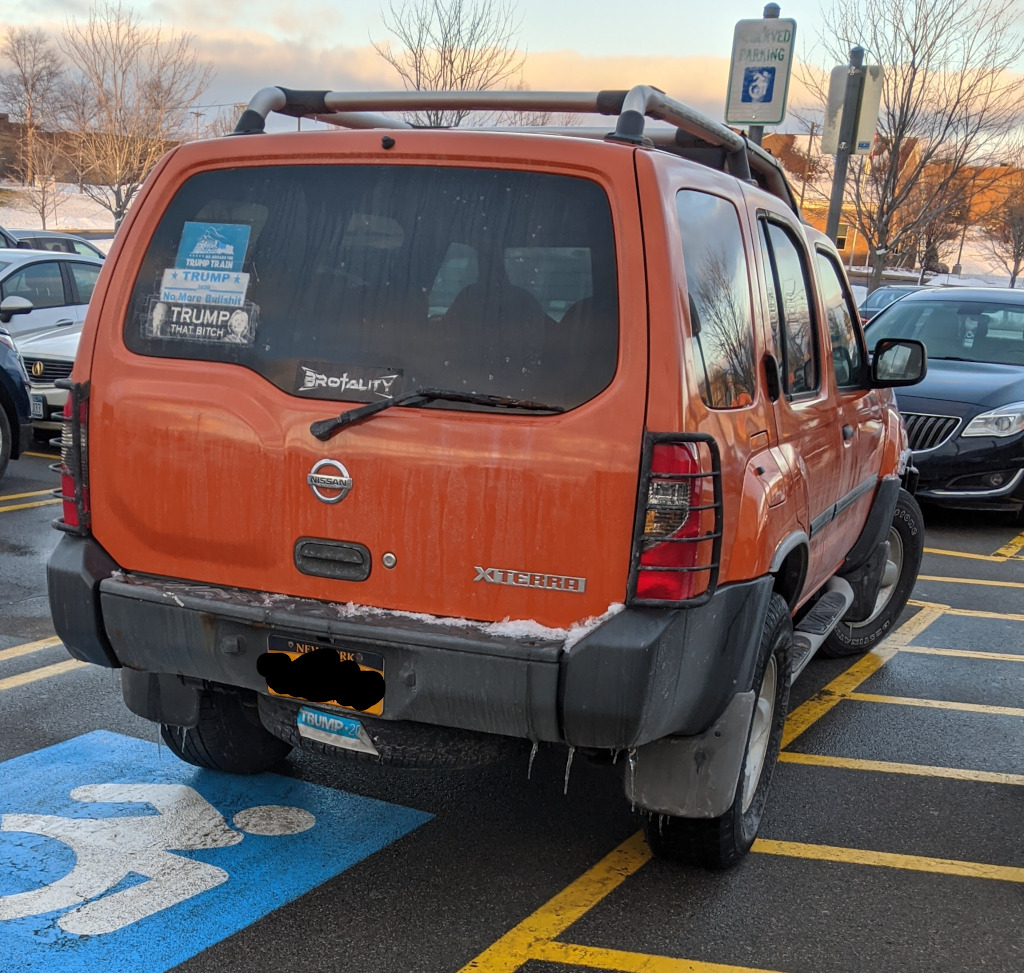 I had to run a couple of errands today. One was at the home improvement big box, where I picked up an order. As we waited for my item to come out of the back, and as we inspected it, the young woman manning the counter and I were chatting. She had kind of an alternative look and a good sense of humor, and we were joking about my order, nothing political. She made some mention of "the orange one" and I said, "Oh, you mean Cheeto Benito." She thought that was funny.
Anyway, as I was driving to my next destination, I was wondering why she thought it was safe to make a political comment to me. New York is a blue state, but there are plenty of Trumpers in Western New York. I'm a middle-aged white-looking guy, so not an obvious non-Trumper.
Then I got to the grocery store and saw this, and I remembered the obvious: I'm not a humorless asshole, so she could assume that I'm not so far up Trump's rectum that I even put a Trump sticker on my spare tire.