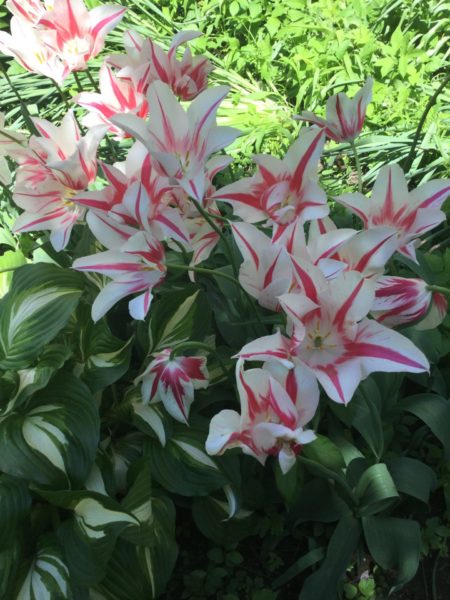 Commentor Jeff G:
Planted these for last year. A lily type tulip called Marilyn.

Also did them in a pot that I brought in once they had opened.
(I think they look rather like candle flames… )
***********
If Candlemas is bright and clear, there'll be two winters in the year;
If Candlemas brings snow or rain, old winter shall not come again.

There hasn't been much winter so far here in New England, which means everyone's half-expecting six weeks of bombogenesis storms, culminating in at least two feet of snow during the first part of April.
Since it was the third-warmest January on record, I'm half worried my bulbs and lilacs won't get enough sustained freeze periods to flower properly in the spring. Pretty certain the extra hyacinth bulbs I set aside in the unheated garage won't be ready for forcing in time…
What's going on in your garden (planning / memories) this week?