Given this afternoon's and evening's Executive Branch reassignments and terminations, we're going to need these to get through the weekend.
I believe we're somewhere in the elevated range on the advisory system.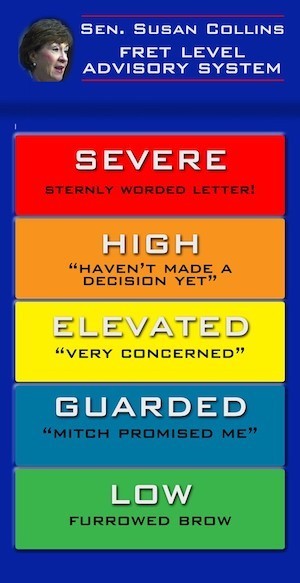 We'll have to wait to Monday to see if Senator Collins makes it all the way to sternly worded letter. So stay tuned.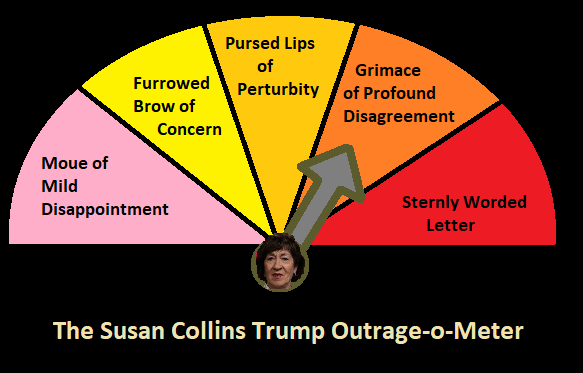 Open thread!