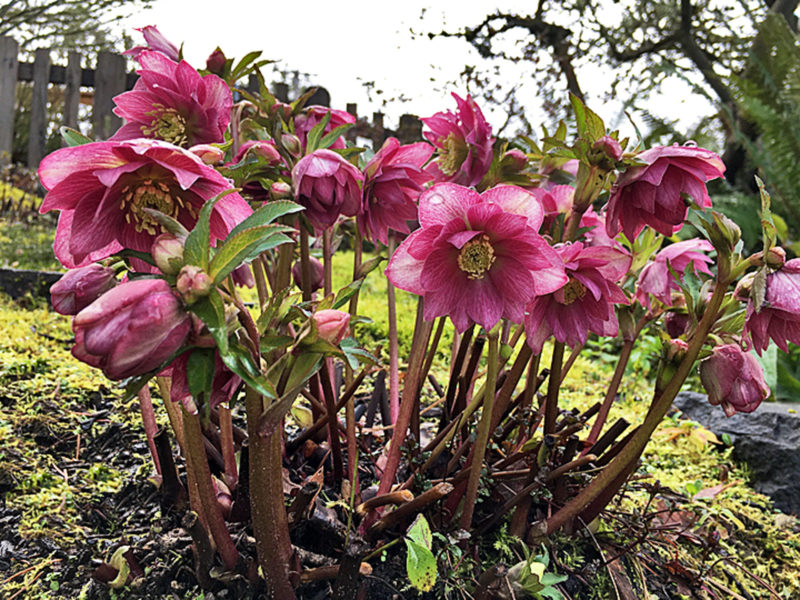 From gifted gardener & photographer Marvel, in mid-January:
We're enjoying a mild-but-wet Winter these past few weeks. Luckily, the rainy days are often punctuated with splendid blocks of clear, sunny hours (kind of an All Is Forgiven moment).

The Lenten Roses are starting to wake up. They're so lovely…it's just one more thing I love about Oregon (I killed oh! so many Hellebores back when we lived in the Bay Area — they really like the cooler weather here).
***********
Thank you, Marvel!
Not gonna be any cheerful color around these parts for a few weeks — the long-established daffodils in the most sheltered south-facing spot by the doorstep are sprouting, but they normally get blasted at least once when they risk showing up so early.
But surely some of you guys have pictures you can share of garden triumphs past?

What's going on in your garden (planning) this week?