On the Road is a weekday feature spotlighting reader photo submissions.
From the exotic to the familiar, whether you're traveling or in your own backyard, we would love to see the world through your eyes.
And we're back – good morning everyone!
Around the first of the year in 2020 we traveled with some friends (who are both architects) to Bartlesville Oklahoma. That may not sound like much of a tourist destination to your jaded elites on the left and right coasts, but it is worth a visit for the history and the architecture aspects. We stayed in the H.C. Price Tower, which is an arts center, and which also contains several hotel rooms and a great restaurant. The Price Tower is Frank Lloyd Wright's tallest structure and only skyscraper, although at 19 stories, it also doesn't really fit that description in most people's minds. H.C. Price was an oil pipeline and construction magnate (as well as an aficionado of mid-century modern architecture), and his corporate offices were housed in the tower, dubbed the Prairie Skyscraper, after it was built in 1956. Wright compared it to "the tree that escaped the crowded forest", and its unique cantilevered design is a marvel of both beauty and engineering. And you can stay there, IN a Frank Lloyd Wright building, which is an experience all in itself. See https://www.pricetower.org for more details.

Other attractions in the area include Woolaroc, formerly the ranch of Frank Phillips (Phillips Petroleum originated in Bartlesville), and the Phillips home, which you can tour and get an idea of how it was to be obscenely wealthy in the early 20th century in a place well away from either coast. Phillips was interested in Native American artifacts and art, and Wollaroc has a great museum and gallery devoted to those themes, as well as hiking trails, and a large collection of bison, elk and exotic deer and antelope.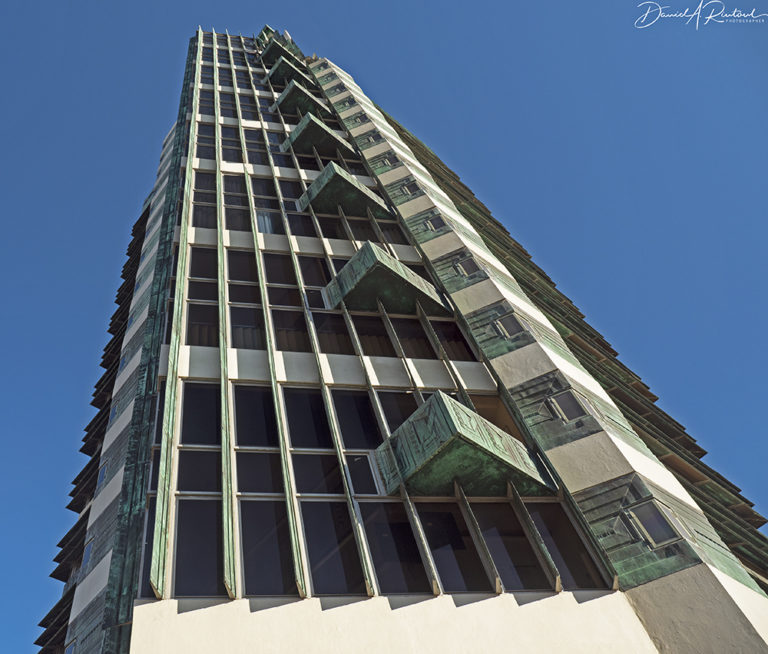 Bartlesville OK
January 4, 2020
The Price Tower on a crisp winter day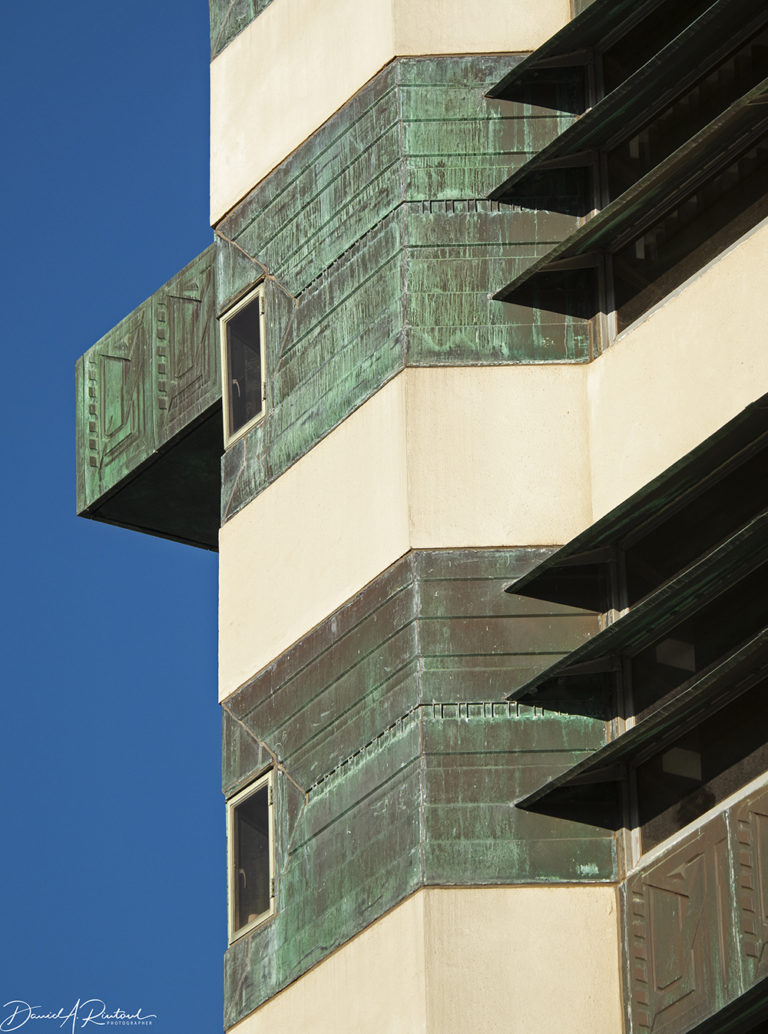 Bartlesville OK
January 4, 2020
Detail of the Price Tower, which features a lot of copper on the exterior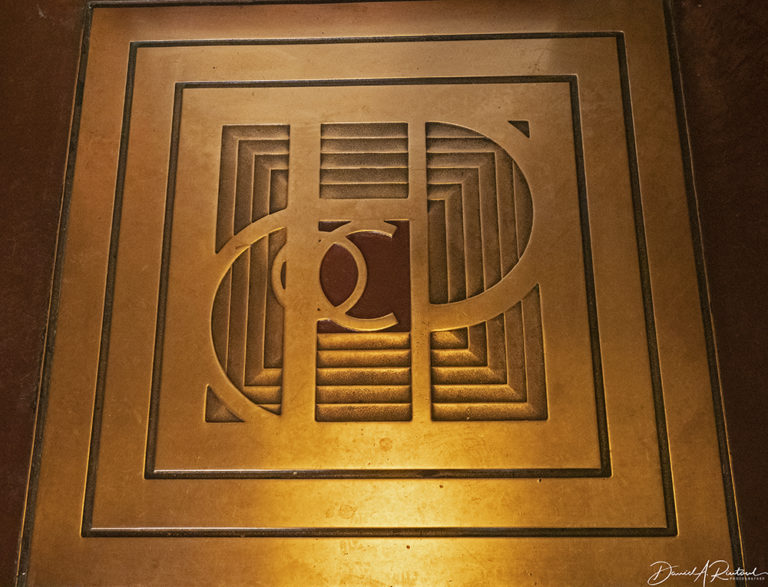 Bartlesville OK
January 3, 2020
The H.C. Price corporate logo, designed in copper and Cherokee Red paint by Wright in his inimitable style and proudly displayed on every floor. This one was on the 13th floor, where our rooms were.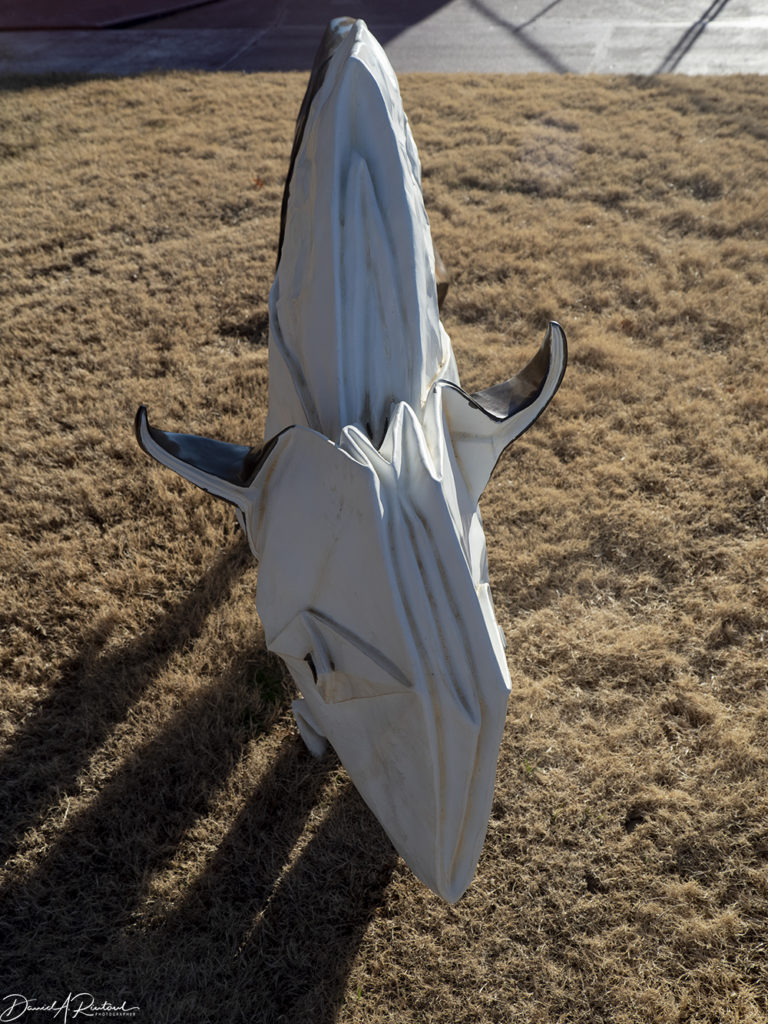 Bartlesville OK
January 4, 2020
The White Bison sculpture by Kevin Box, whose style imitates origami art in metals like bronze and stainless steel. This sculpture is on the grounds of the Price Tower.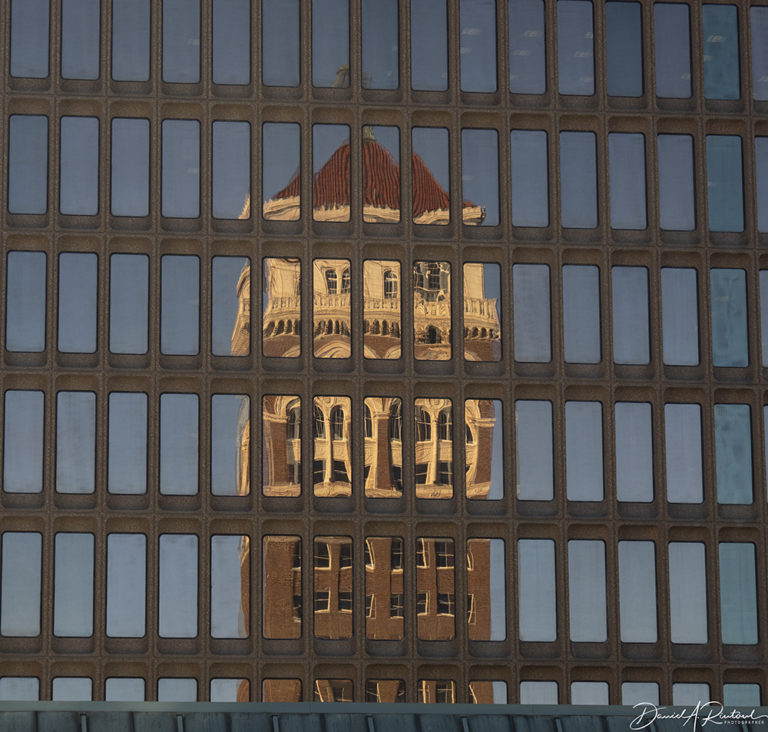 https://www.pricetower.org
January 4, 2020
The original HQ of Phillips Petroleum, reflected in the more modern HQ of Conoco-Phillips in downtown Bartlesville.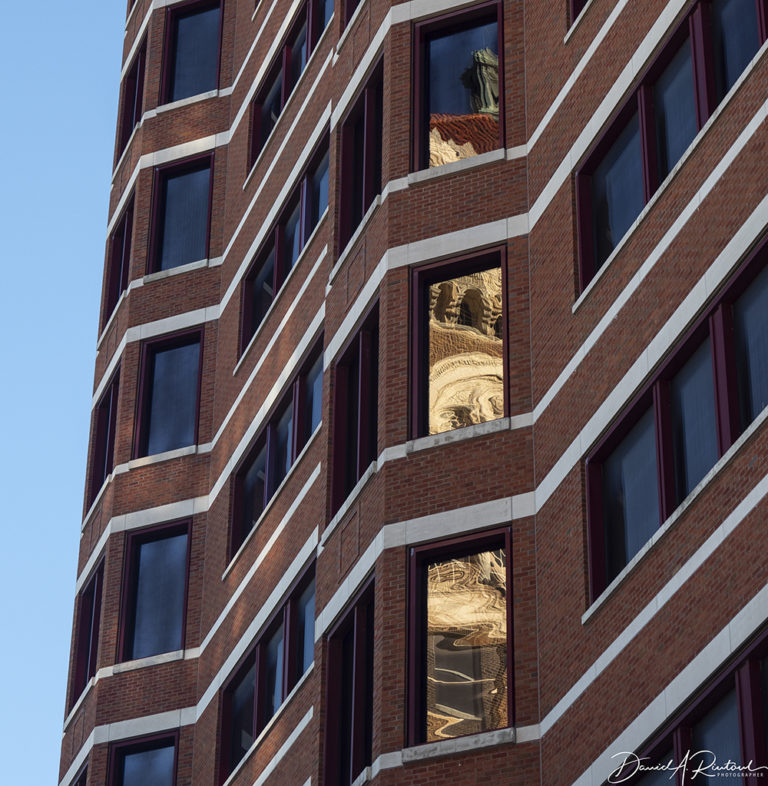 https://www.pricetower.org
January 4, 2020
The Phillips HQ Tower reflected in the adjacent Plaza Office Building.