As we know, four prosecutors quit the Roger Stone case yesterday, since Bill Barr decided to reverse his department's sentencing recommendation of 7-10 years, after a Trump tweet. In my Twitter feed this morning, some lawyers (or at least some shithouse lawyers) were putting odds at 70/30 for Judge Amy Berman Jackson to call Barr to her court to have him explain the reversal in person.
Stone was in trouble with ABJ before the case even began trial, because he was distributing pictures of her head with a sniper scope image imposed on it. That resulted in a gag order from Jackson.
At the time that order was issued, I read the stories about Stone's day in court with ABJ, and it sounded like she was extremely careful in her ruling, and definitely didn't do any "I'm a big bad Federal judge, you are a peon" shit talking. She doesn't seem like the type to haul Barr into court, but that's me being a shithouse lawyer.
I'm actually surprised that Trump gives a tinker's dam about Stone, but maybe Trump's acquittal has emboldened him, or maybe Stone is not in the Manafort bucket in Trump's mind. It may be that Trump has decided that Manafort was part of a Ukranian scheme to get him, but who knows what his brain worms tell him every day. My guess is that Michael Flynn, who basically went back on his plea agreement and is now trying to withdraw his guilty plea, is the next possible recipient of Trump's largess via his wartime consigliere.
Whenever I get too infuriated with Bill Barr, piece of shit that he is, I am comforted by John Mitchell's mug shot: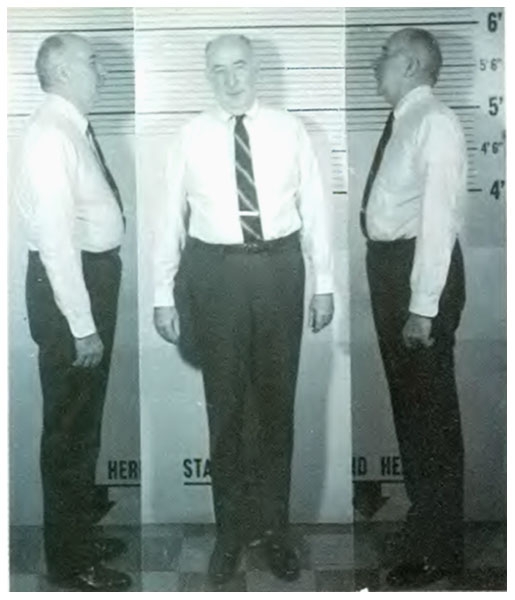 ("Shithouse lawyer" is a term I learned from an Army officer describing the legal strategies some of his troops used when they were defending themselves in what I think is called an "Article 15". It was because they came up with their strategy while sitting in the shitter that morning. Seems apt here.)