Remember when Adam Schiff told senators that if they let Trump get away with flagrantly abusing power to extort a foreign government for election assistance, there would be nothing to stop him from playing demented games with politicians here at home for profit and personal amusement?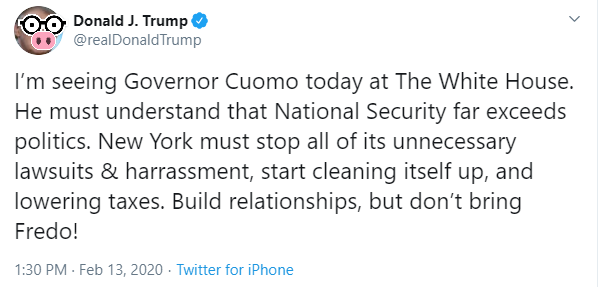 Trump has been bellowing like a herniated warthog about multiple ongoing lawsuits in New York. He changed his legal residence to Florida in a fit of pique (as if we weren't already at maximum asshole capacity) and ranted about it on Twitter.
Trump's ban on New York's participation in programs like Global Entry sure seems like blatant political retribution, and now he's publicly telling Cuomo to knuckle under or else because why the hell not? Thanks, Senate Republicans!