I don't think I've shared this photo before, but if I have, forgive the rerun — seems like we could use some warm fuzzies around here regardless: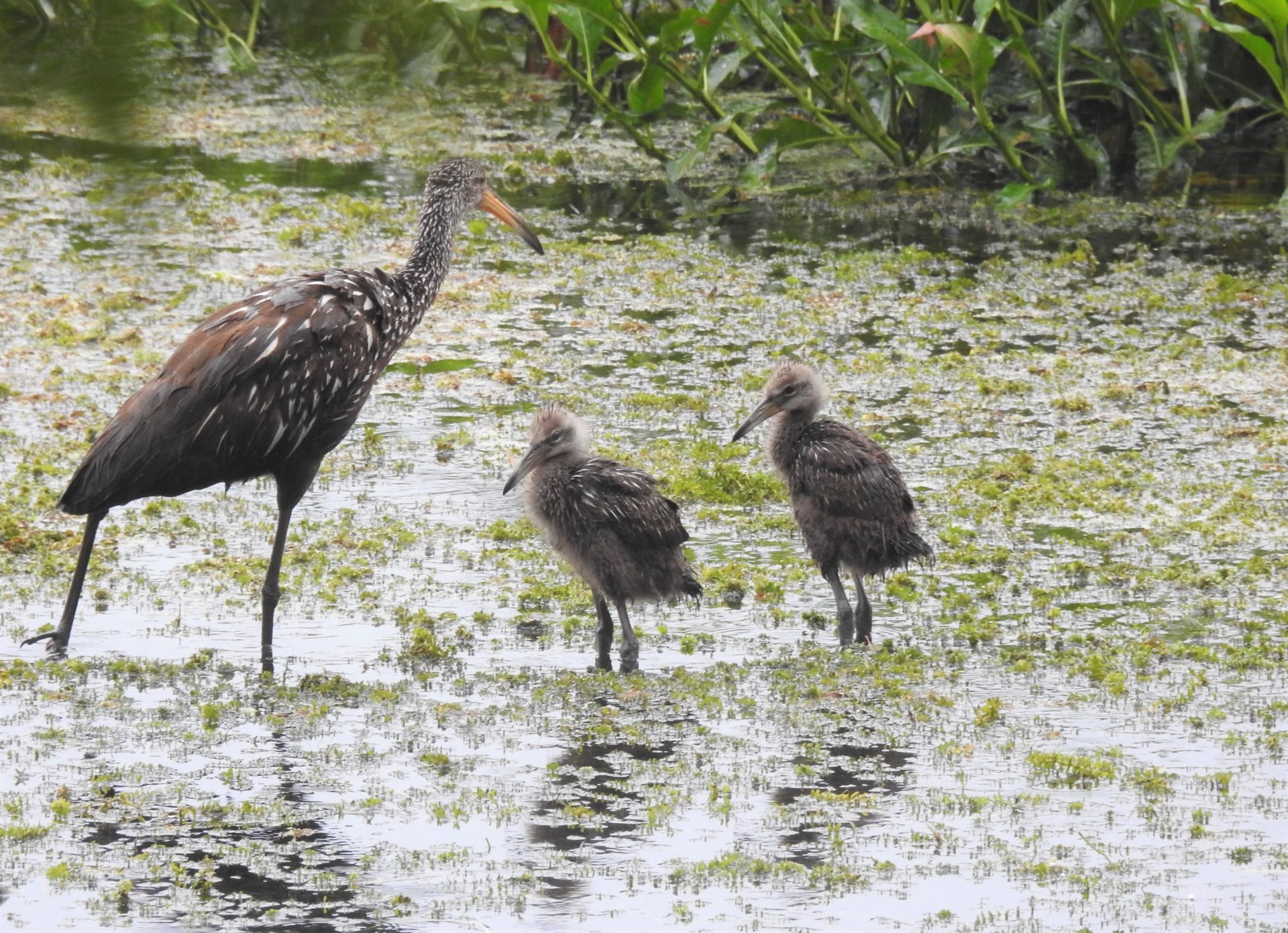 I took this photo of a limpkin parent and chicks last April. Prospective parents for the 2020 limpkin crop are keeping me up all night with their piercing screeches; it's courting time in Limpkinville, and good lord, they are loud. Chainsaw loud.
The lady who wrote The Yearling and Cross Creek, Marjorie Kinnan Rawlings, lived not too far from where I live now. Her 1930s cracker shack is preserved in a state park. Rawlings published a lesser-known cookbook that featured a recipe for limpkin. But the limpkins are safe from me.
Open thread!