You guys do like to spoil my critters! MomSense sent me three beautiful scarves, colored especially for each duck. I may have video of putting them on, I haven't looked at it yet, it may be just a blur of feather, wings and yarn.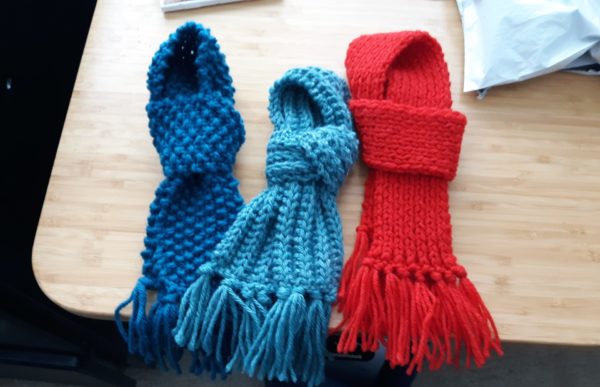 They removed them very quickly :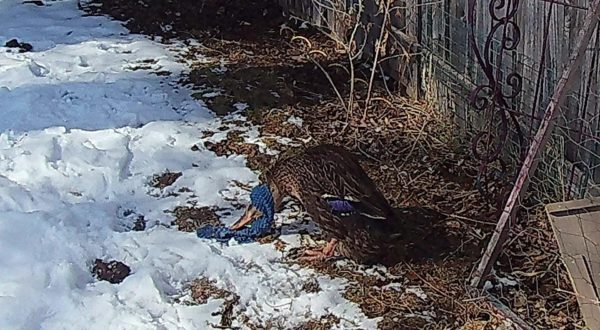 When I have a bit more time, I'll do one scarf/one duck and take photos. It kind of stresses them out, but I bribed them with romaine lettuce and they have mostly forgiven me.
Okay here is the big reveal, Penelope Pearl in her pretty red scarf: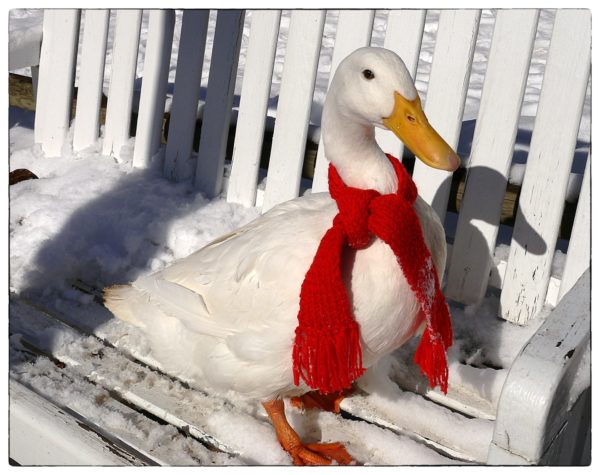 Thanks so much MomSense! With luck, there will be more pictures.
RESPITE open thread.