Here are a couple of birds I saw today. First, a kingfisher perched on a channel marker early this morning: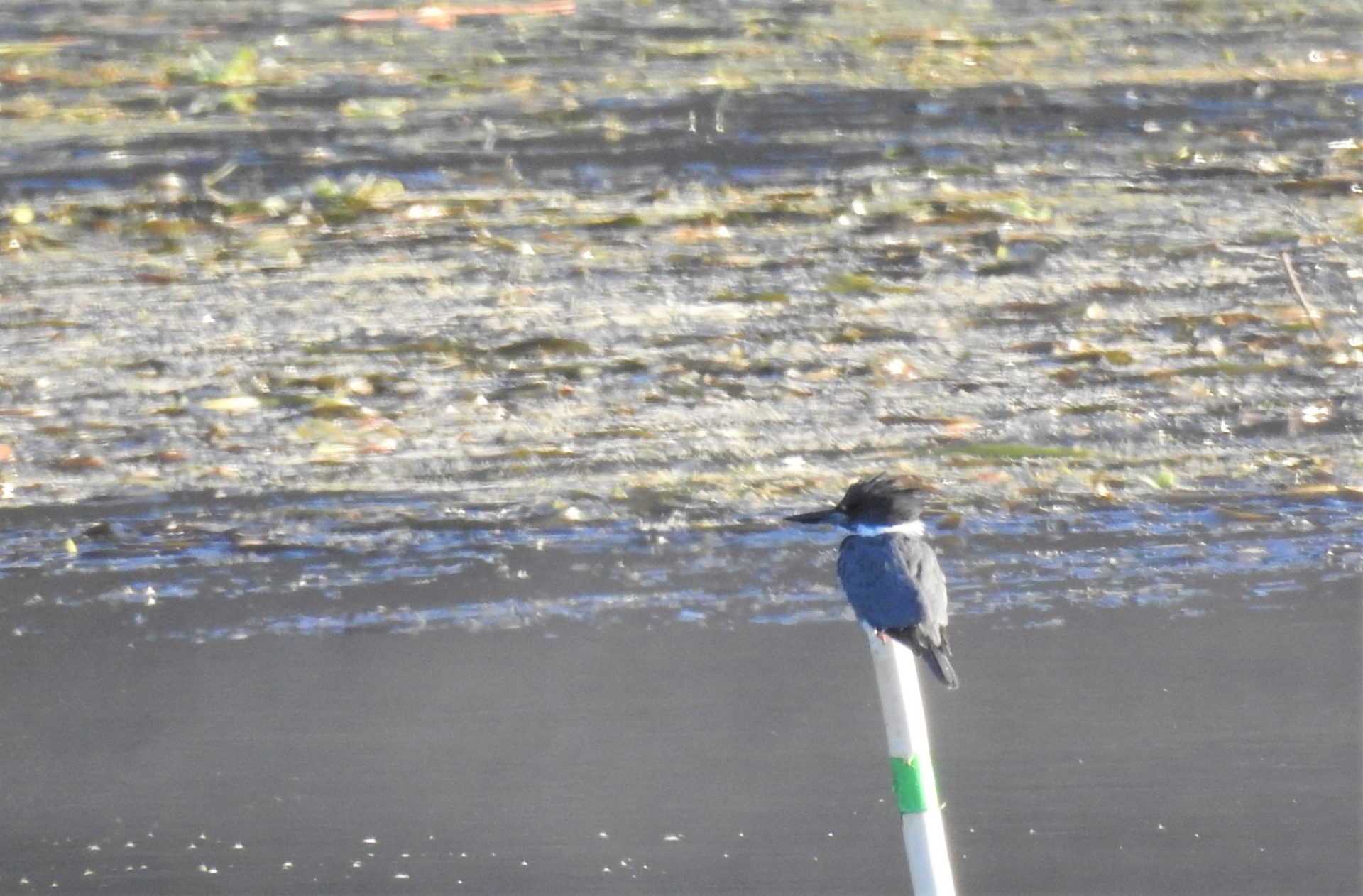 The kingfishers are entertaining this time of year. Well, they are fun to watch all year, but when the highly territorial little birbs are in courting mode, they're especially fascinating to watch. I've seen some amazing aerial combat maneuvers.
Right around sunset, we spotted this big old wood stork perched in the top of a large cypress tree: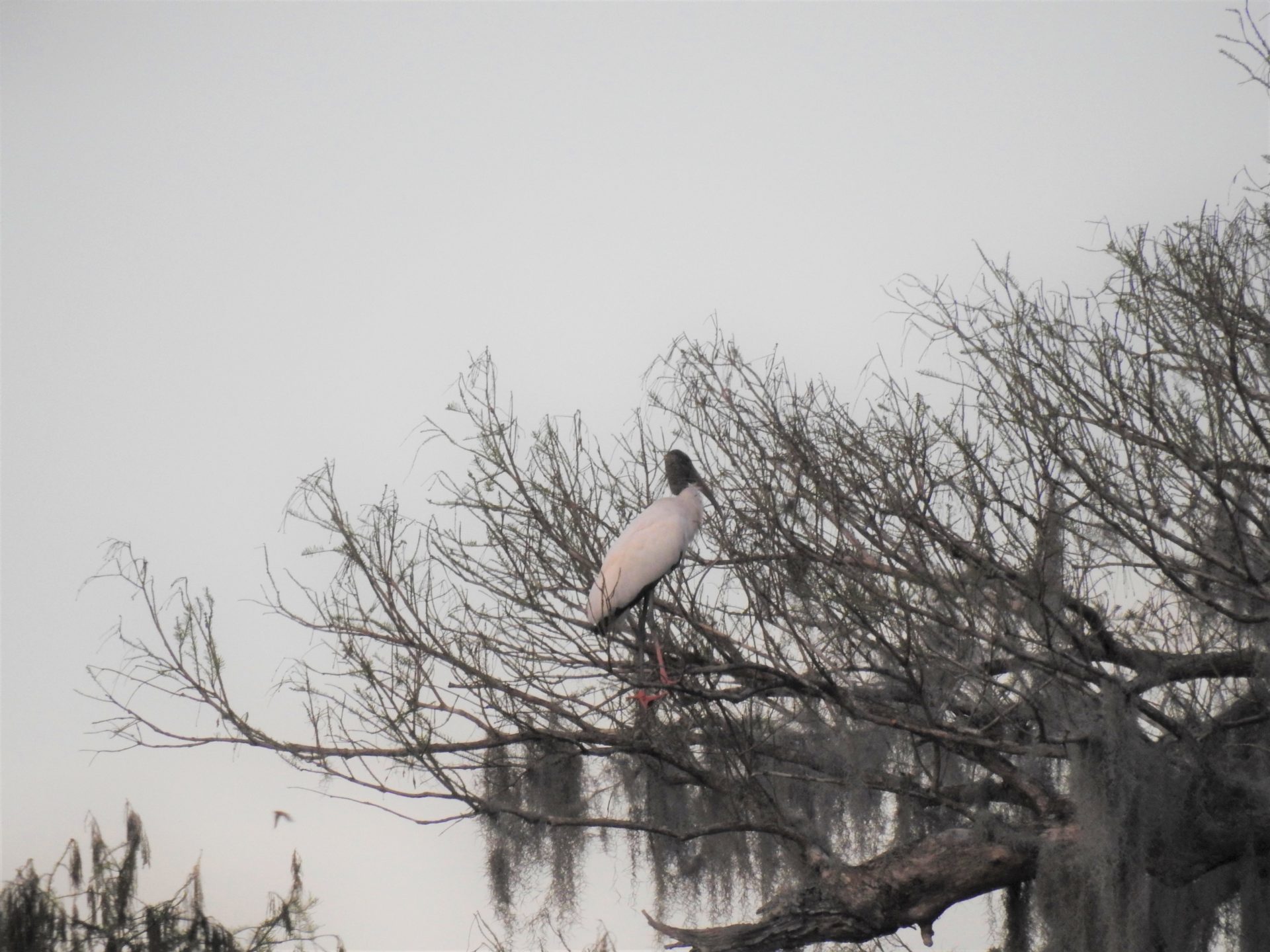 Wood storks are fairly common around here, but I can't remember ever seeing one land in the top of a tree. Usually they're on the ground near a body of water or flying somewhere.
Anyone watching anything good on TV? My husband is watching "Hunters" on Prime. I'm not a fan. Maybe I'm just not in the mood for that type of show right now.
Earlier, we were watching the Westminster Dog Show, which was a lot more pleasant, IMO. It was on last week, but we missed it, so we watched it on YouTube today. Wilma the boxer won the working group!
I'm a frequent TV sporting event watcher, and it occurred to me that dog show announcer chatter most resembles golf tournament broadcasts. There's not a TON of action to provide a play-by-play narrative, so they delve into all sorts background information.
The blurbs they recite about the different dog breeds strike me as somewhat suspect. For example, they claimed that French bulldogs got their start as the favorites of lace-makers at the dawn of the Industrial Revolution. That seems too specific to be true. Also, virtually every dog breed that originated in Asia was allegedly bred to guard monasteries, which also strains credulity.
Anyhoo. Open thread.