On the Road is a weekday feature spotlighting reader photo submissions.
From the exotic to the familiar, whether you're traveling or in your own backyard, we would love to see the world through your eyes.
Good morning everyone,
Due to some basic f-ups on my part, a few posts didn't publish last week as I closed down without actually scheduling, etc. My bad!
Let's see if we can't get into some good stuff –
Hi, I've been a lurker since 2006, but recently started commenting a bit :) I went to Spain over the winter break of 2018-19 (I work at a school), so here are some terrible pictures I took.

I have to cut this short and submit the rest later, because I have to go!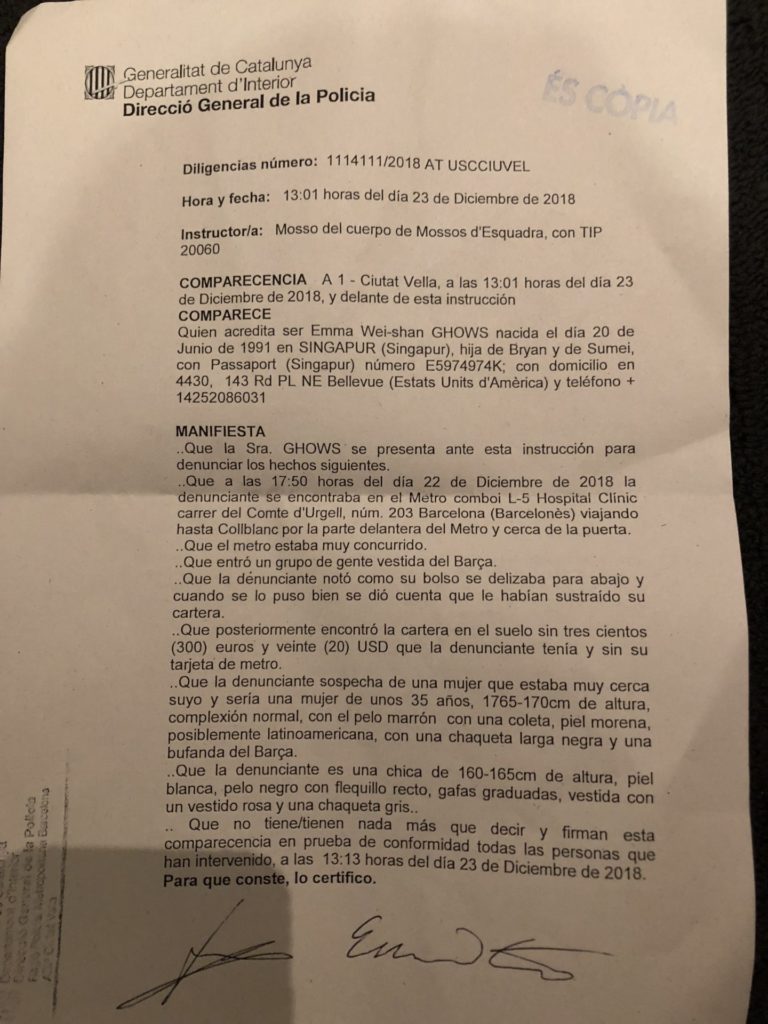 Barcelona
December 22, 2019
A wonderful start to the trip. It had been something like 3 hours between stepping off the Seattle-Barcelona plane, hustling to the hotel, and hustling to the last Barcelona match of the year. (Which sucked, because they easily won 4-0 against Celta de Vigo. A less exciting league, I cannot imagine.) Anyway, in my jet-lagged haze, I locked up my credit cards in the hotel, but not my cash. Yes, I was an idiot. I was promptly pick-pocketed on the train by a very noisy group posing as Barca fans. It's funny, because intellectually, I knew something was wrong, but it was so crowded that I didn't know if maybe it was just normal rush-hour jostling. Anyway, the one nice thing I learned was that nice police officers do exist, because I went to the tourist-dedicated police station at Las Ramblas the next morning to write up a report for the insurance company (who ultimately rejected the claim because cash apparently doesn't count as "personal property"…). And yes, the police confirmed that these criminal gangs target Asians, so be extra careful if you identify as such.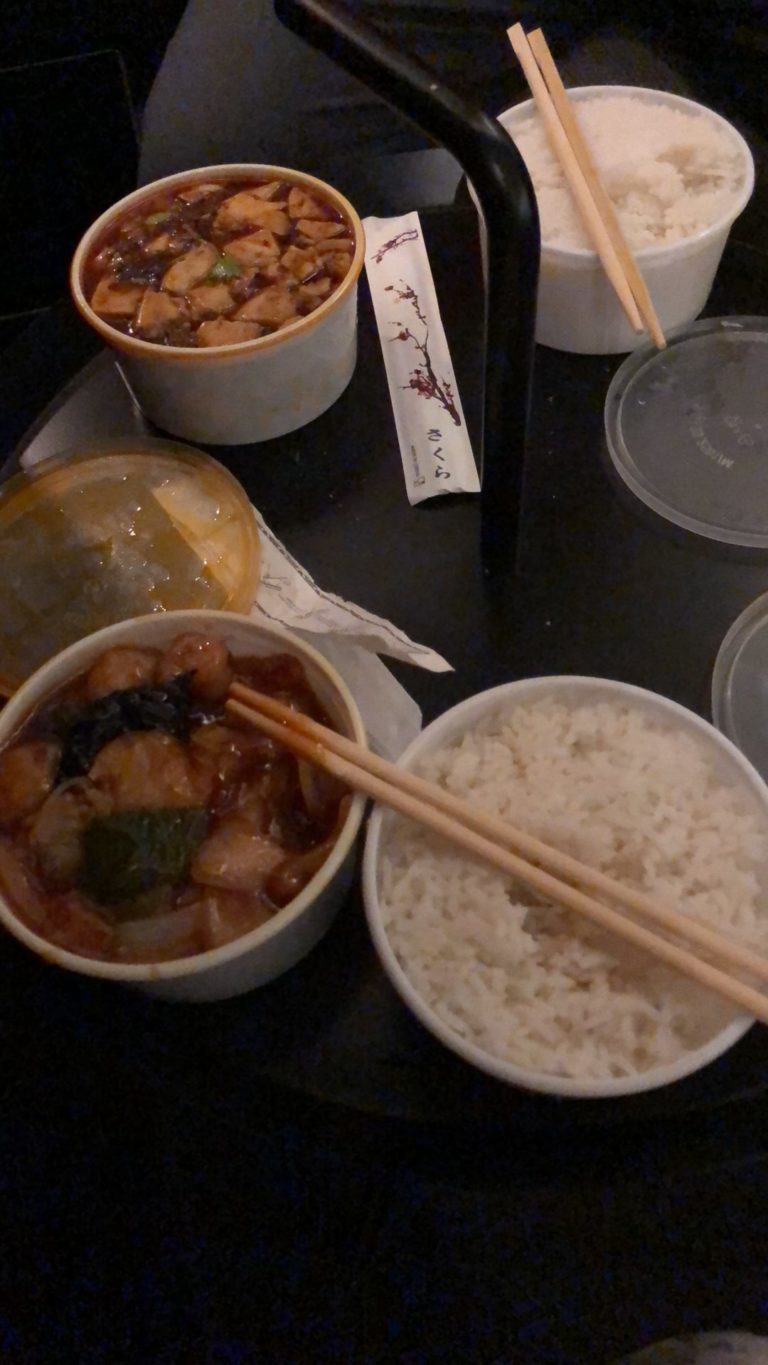 Barcelona
December 24, 2019
Our crappy Chinese take-out for Christmas Eve, since of course everywhere was closed and we didn't have the foresight to stock up on bread and cheese. (Too busy filing that police report haha.) Asian food in general in Spain is terrible, especially when it's white chefs trying to show that they DO so know how to cook yakisoba (as I found to my everlasting horror later in Granada, when I accidentally took my brother and dad to what turned out to be a Spanish-Japanese fusion place). But at least we didn't starve on Christmas Eve.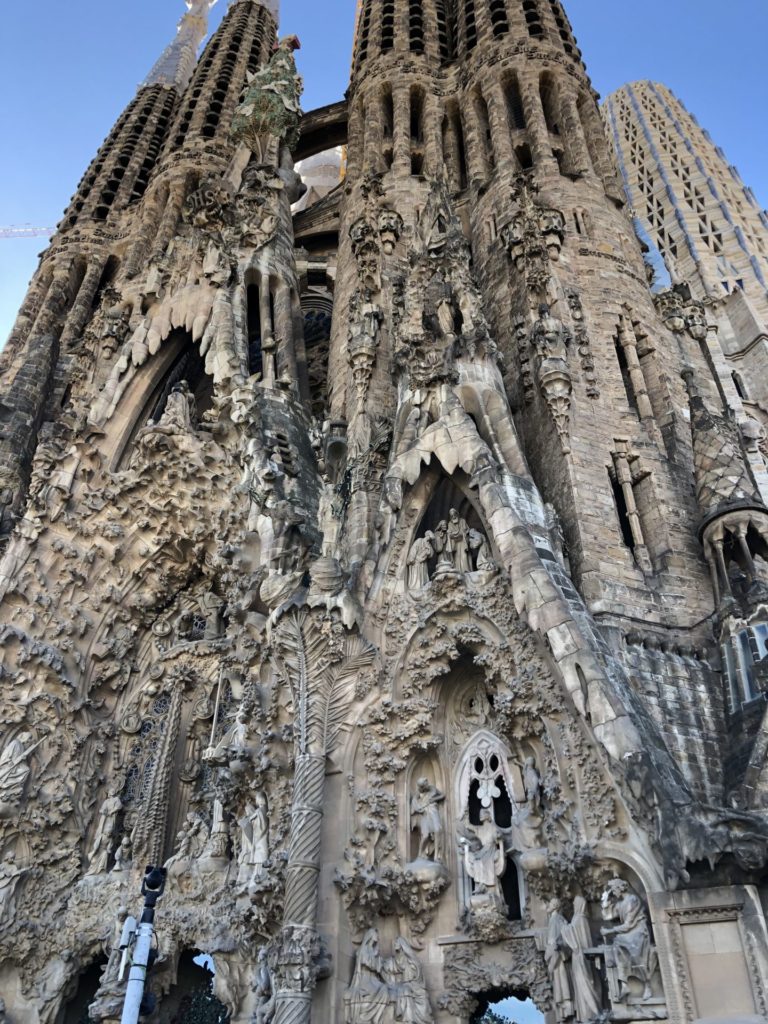 Barcelona
December 26, 2019
I don't have the religious or architectural prerequisites to enjoy this building, but I think even if I did, I would still have been laughing at the design choices. This is the back of La Sagrada Familia. Tell me that it doesn't look like a horrible skin condition. I also had the joy of essentially jumping the turnstile in the middle of the visit, because one of the docents gave bad directions to the cubbies where you're supposed to stash your things before ascending tower. I ended up going past the "no return" sign, and when I tried to go back, a couple of beefy, pissed off security guards blocked me. I had to go to the entrance, queue again, and play dumb tourist with my already-scanned ticket at the turnstile until they finally gave up and just let me through. Now, the tower itself was kind of enjoyable, if you enjoy the frisson of praying that no one behind you slips and pushes everyone in front down the stone, single-file spiral staircase of doom. There's also the 45-minute wait just to get onto the elevator to take you to the top in the first place. So, unless you're super into Catholicism and/or architecture, I would just use the time to go eat next door.