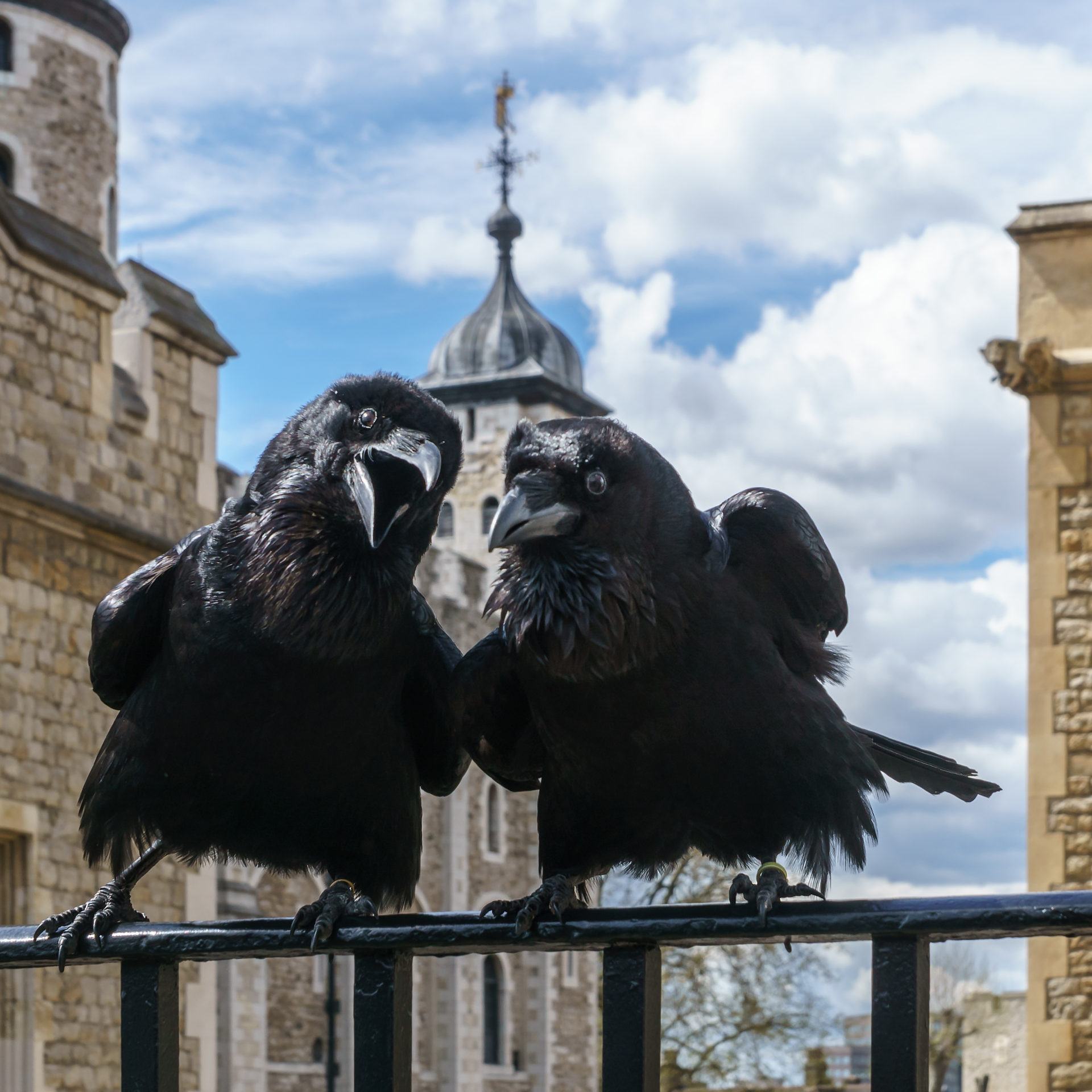 I'd rather discuss smart, delightful corvids than COVID-19, but there's this headline at The Post:
Dow dives 900 points after CDC warns of coronavirus inevitability in U.S.

Health officials in the United States warned Tuesday that the spread of the novel coronavirus in the country appears inevitable, marking a significant change in tone as global travel disruptions continued to worsen, South Korea neared 1,000 cases and Iran reported at least 15 deaths.
Huh. Just yesterday, as the stock market plummeted 1,000 points, Trump told us this:
The Coronavirus is very much under control in the USA. We are in contact with everyone and all relevant countries. CDC & World Health have been working hard and very smart. Stock Market starting to look very good to me!
Why, it's almost like he's an idiot who doesn't know what he's talking about! Trump hasn't piped up on today's selloff, but Wall Street is the only symptom of the outbreak that would be meaningful to him. He's stupid, but even Trump knows that if a pandemic tanks the economy, he'll get bounced out of the White House even if the Democrats raid Lenin's Tomb and put the occupant at the top of the ticket.
Meanwhile, the low quality hires sense trouble on the horizon:
Secretary of State Mike Pompeo on Tuesday criticized China and Iran for allegedly suppressing information about the spread of coronavirus and warned the countries' efforts at censorship are harming a global response.
Yep, it's totally their fault. Also this morning, even reliable Trump toadies in the Senate joined in a bipartisan grilling of Trump-appointed DHS officials:
Sen. John Kennedy (R-La.) slammed acting Department of Homeland Security (DHS) Secretary Chad Wolf on Tuesday for Wolf's lack of answers during a tense grilling on the U.S. response to the coronavirus outbreak.

In a subcommittee hearing on the 2021 DHS budget, Wolf failed to provide specific answers Kennedy's questions, including one on how many people are predicted to become infected with the new strain of virus.

"We're working with HHS to determine that," Wolf said, repeatedly deferring to the Department of Health and Human Services.

"Yes, sir, but you're head of Homeland Security and your job is to keep us safe," Kennedy shot back, often talking over Wolf. "Don't you think you ought to check on that?"
Dim Son No. 1 is pathetically leveraging the outbreak to ingratiate himself to his monstrous father:
The coronavirus outbreak shows how important it is for us to keep our borders secure. It's also why @realDonaldTrump is right to want a trade policy focused on increasing American manufacturing. He understands that it's dangerous for our economy to be beholden to China!

Coronavirus is the intersection of 3 issues @realDonaldTrump has been right about all along: border control, American manufacturing, China hawk. Boom, boom, boom. Proven right again!

While Dems were outraged about him shutting down air travel from there he was right there too.
Uh huh.
Anyhoo, I don't know how hard COVID-19 will hit the U.S. Maybe we'll get lucky. But it seems just as likely that we'll find out that having tens of millions of uninsured people who can't afford an emergency room visit (let alone expensive testing or a hospital stay) is a public health emergency after all.
Open thread.