On the Road is a weekday feature spotlighting reader photo submissions.
From the exotic to the familiar, whether you're traveling or in your own backyard, we would love to see the world through your eyes.
Good morning all,
As we begin seriously hurtling towards Spring – for those of us in the Northern Hemisphere.
I know I've been pretty down on Spain so far. I would say that's just me, but let's face it, that's also Spain. Anyway, off we go.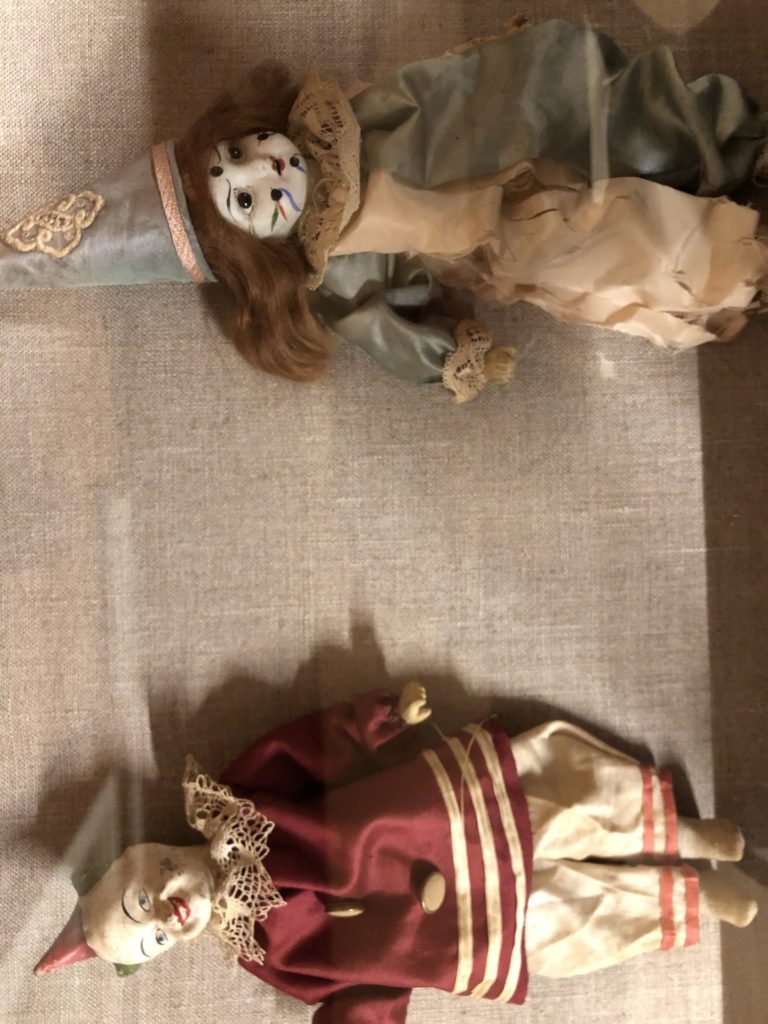 Valencia
What would Spanish culture be without creepy dolls? There were these clown ones, but also the ones of the Virgin Mary that would scare the Catholicism out of toddlers. I will say, the museums at Valencia are pretty decent. Small, but decent. Unlike those I visited at Barcelona, which were medium-to-big and mediocre.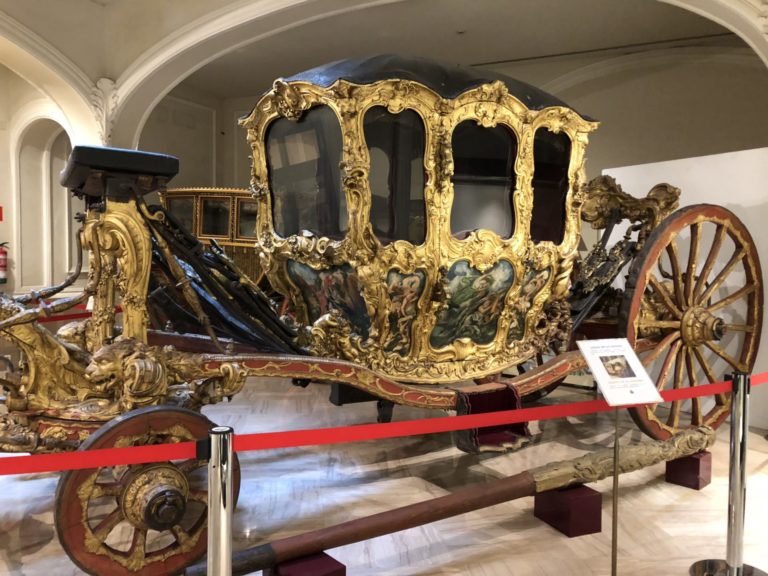 Valencia
OK, this one I genuinely like. A very nice carriage in which you can picture dukes and earls riding around in Regency romance novels. I believe this one belonged to a Spanish marquess. It was in pride of place at Valencia's Museum of Ceramics, Sumptuary Goods, Etc. (it has a really long name that I definitely don't remember correctly).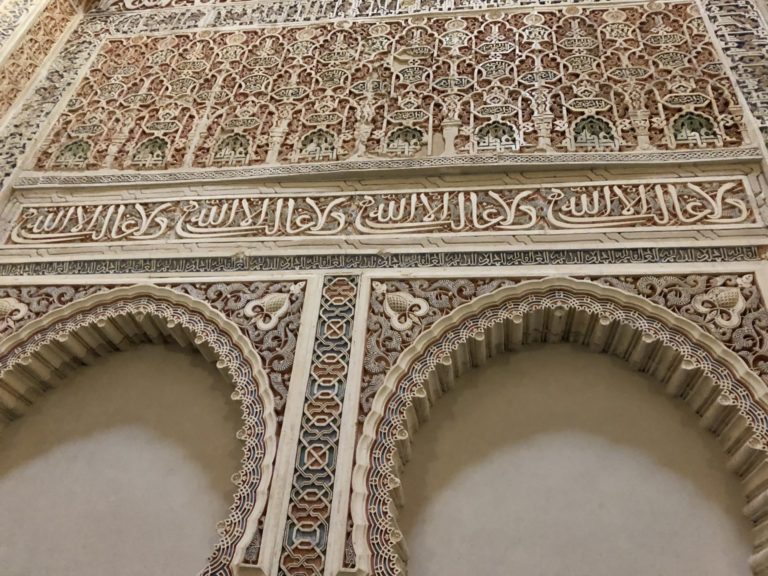 Granada
Granada was my favorite city on this Spanish grand tour, mainly because there's much more non-Spanish cultural stuff going on. Including the food, we ended up saying "screw this" to lousy tapas and buying back roast chicken from Syrian refugee shops for our last two dinners. I endured the "ni hao"s from well-meaning Syrians just to get at this chicken, it was that addictive. ANYWAY, this picture is of part of the inside of the Islamic Cultural Center (god, I'm sure I'm not remembering that name right either), where medieval Islamic art and architecture has been protected and restored as closely as possible. We had a really good tour guide who was studying art history at University of Granada, so I highly recommend doing these things with tour guides. Even at the Alhambra, where they practically force you to buy tickets from tour guides, and then you start with baseline resentment about the Alhambra-tourism-company collusion.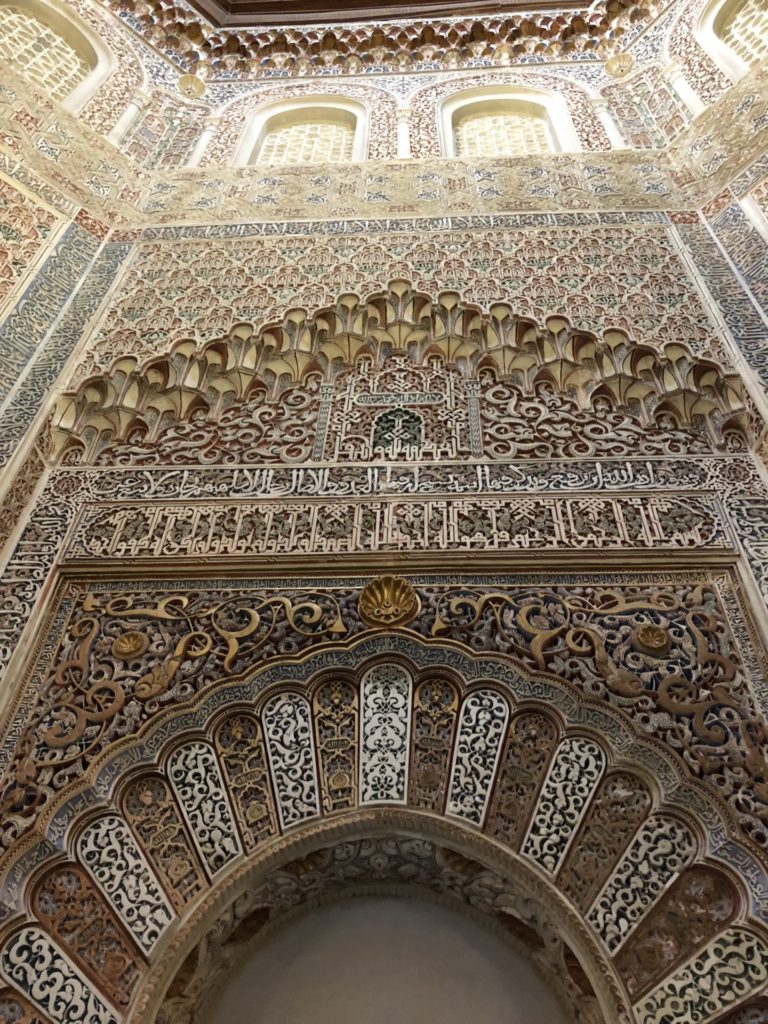 Granada
More of the beautiful Islamic Cultural Center. Spain (and Europe in general), please stop being Islamophobic, their religious art is way better than yours.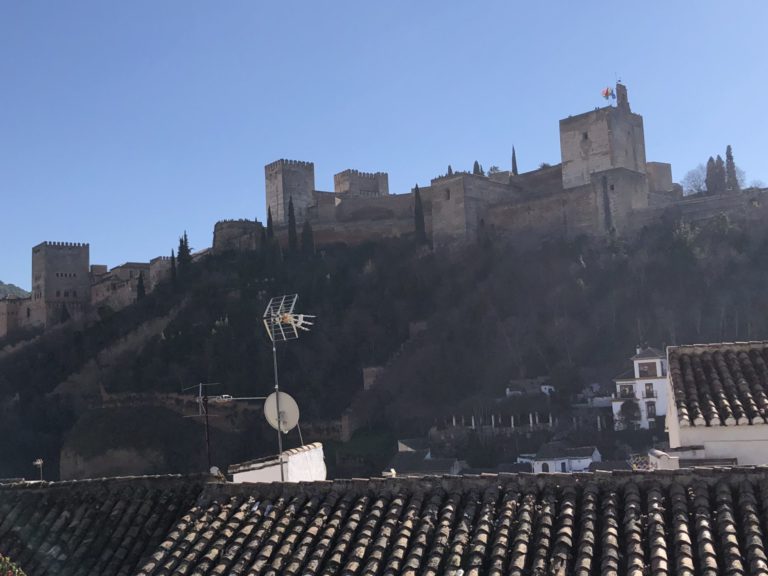 Granada, the Alhambra
OF COURSE we had to go see the Alhambra, I really only agreed to this trip with my dad and brother because of it. And because it was my dad's 60th birthday that year, which is a huge deal in Chinese culture (zodiac coming back full-circle 5 times), but whatever.
It's one of those rare huge tourist attractions that actually lives up to the hype. (*cough*notyouSagradaFamilia*cough*) And maybe because of the tour guide cartel they've got going on, it's not as crowded as it could have been. The little kids I saw inside were occupied with playing on their parents' phones rather than destroying precious art and artifacts. Putting aside the wonder of the art and architecture, it was a pretty well-run operation that didn't rely on security guards yelling at tourists. In fact, I don't remember any guards… huh.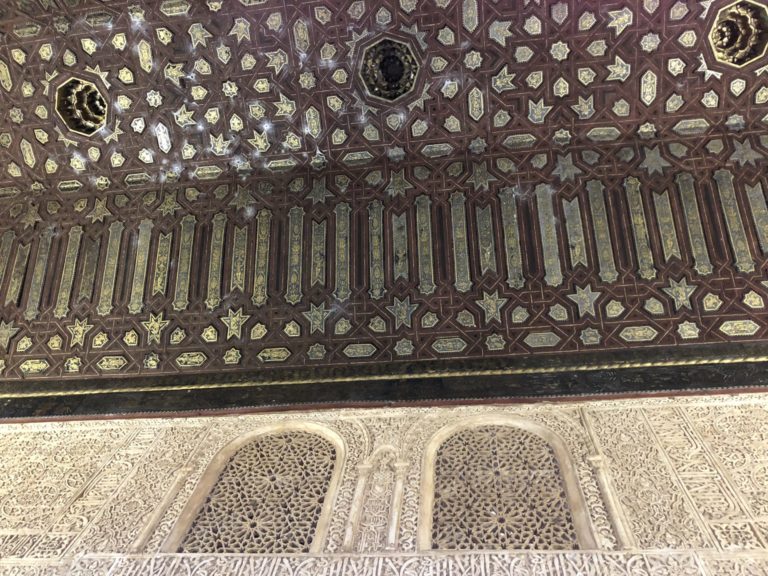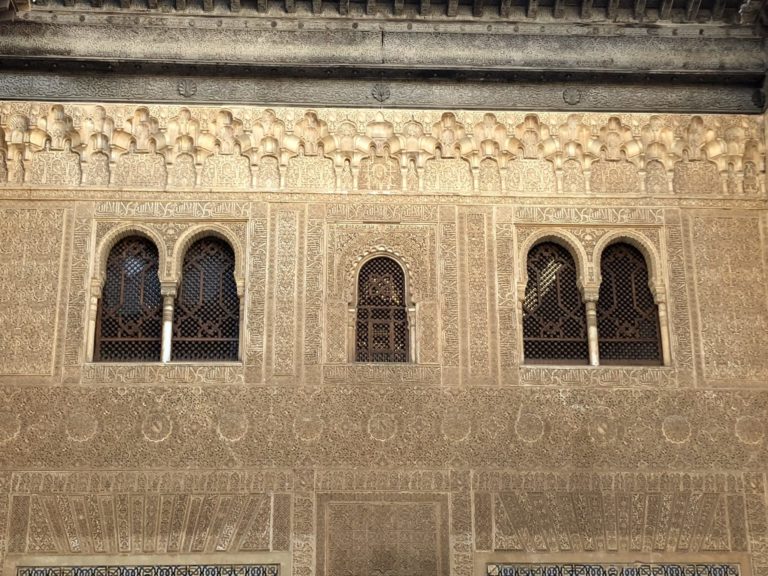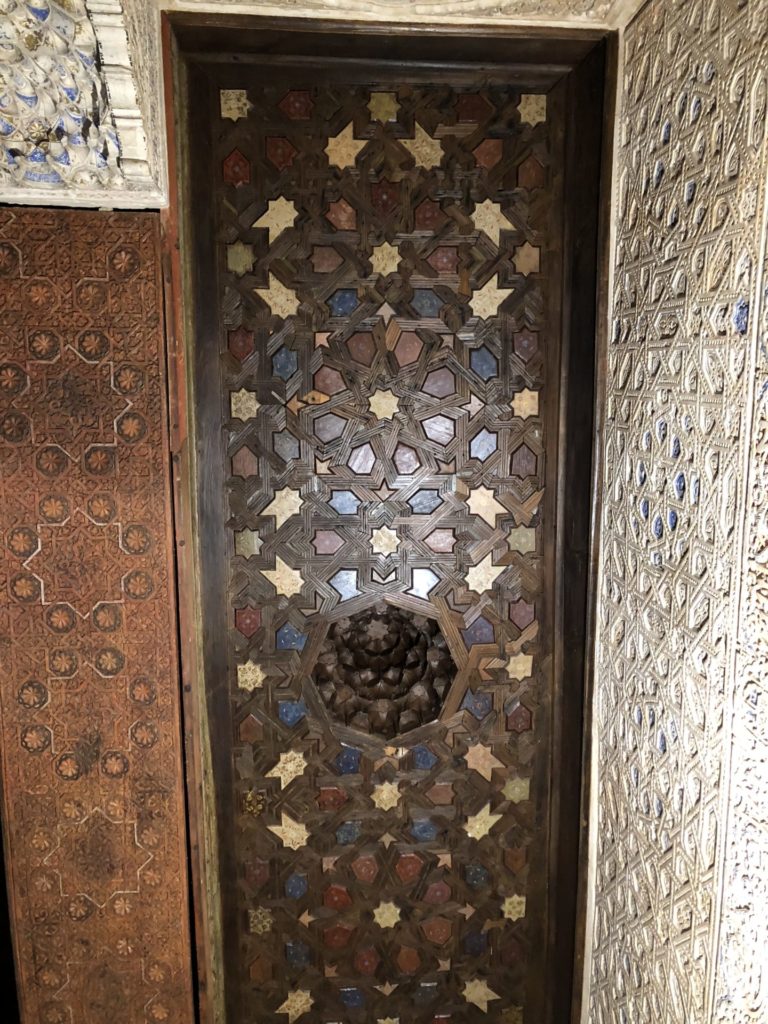 So purdy.
The other major tourist attraction that is also totally worth it is flamenco. We didn't go to the historic caves, but got to enjoy a very nice hour-long show within walking distance of our AirBnB. You'd think they'd get tired of performing for tourists every night, but unless they were incredible actors, they were so into the music and cheering each other on during their dance solos. And that was pretty much it, I think we flew back the next day. Can't say I loved all of Spain, and I don't have more positive photos because they would have been of food, which I never bother taking pics of anyway, but yeah, go for the museums and paella in Valencia, then just spend the rest of your time in Granada. Maybe northwest Spain would have been worth seeing, maybe someone can tell me?