On the Road is a weekday feature spotlighting reader photo submissions.
From the exotic to the familiar, whether you're traveling or in your own backyard, we would love to see the world through your eyes.
Good morning all,
We're once again blessed by Bill's contribution. Do click his nym and support his art.
After seeing the moonrise from the Baldwin Hills, this morning we'll see the sunset from Ascot Hills. Ascot Hills is east(technically northeast-east) of downtown LA near Cal State LA. If you drew a line(I did on Google Maps) between the Baldwin Hills and Mt. San Antonio where we saw the moonrise, it would cross the Ascot Hills. The Ascot Hills is two ridges with a valley between them. The east ridge is higher than the western ridge and there's a reservoir at the northern end of the valley. A racetrack was at the southern end of the ridge to the west that was known for it's high number of fatal crashes. The park is home to a fair amount of wildlife; I saw a rabbit, two coyotes and an owl.
On a personal note…if you like my work, consider becoming one of my patrons on Patreon at https://www.patreon.com/BillinGlendaleCA. (/shameless plug)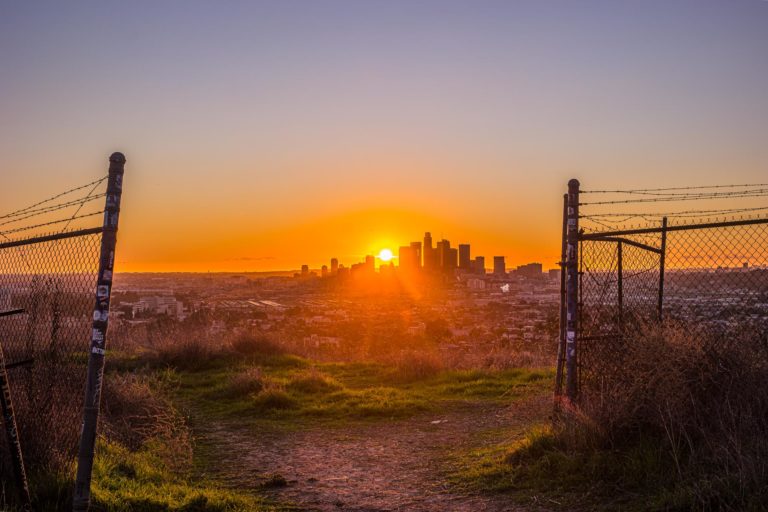 Ascot Hills Park, Los Angeles, CA
January 9, 2020