I find that as I get older, I like to drive without any music. Just the sound of the road, whatever few sounds modern vehicles make, and the air when the window is cracked. I find it peaceful and relaxing. Mind you, I still listen to music, and sometimes NPR for a quick cardio workout, but a good bit of the time I just like the silence. Life is very loud. My new (well, new to me since it was built in 1910) is very quiet, and the appliances are new so they do not make much noise, but still there is t he sound of the pets and the neighbors and other stuff. But in the car it is just me and the sound of the road.
It gives me time to think and decompress. At any rate, I was thinking today, and I started to wonder if maybe I am the last generation who will remember good governance at the state and local level. Now obviously, there have always been problems and corruption and systemic racism, but at least when I was a kid they could do the basics- pave the fucking roads, pay the cops, do preventative maintenance. The coronavirus is a perfect example- we shouldn't have to freak out and authorize a shitload of money, we should have the broad outlines of what to do in place and then just mobilize and fund as needed.
I don't know what happened. I suspect it is because every election has been nationalized, and we have 34 year old idiots elected to the state legislature or city council and they think their job is advancing abortion policy or other bullshit, when actually their job is making sure the rivers and water isn't polluted and the budget is balanced and the teacher's get paid. The internet, the big money involved, and everyone wanting to be a star has also played a role, as well as talk radio.
Good governance is like maintaining an old house. You have to do things ahead of time to be ready for when shit goes downhill. You do the preventative maintenance, and when something breaks, you fix it instead of putting it off because you want to go on vacation or some other shit. You don't wait until the roof caves in to make sure the shingles are ok. You can't govern by just lurching from disaster to disaster like we have been doing for the last few decades. There has to be normalcy and routine. It's one of the many reasons that I am supporting Warren, because she understands this.
What brought this to my mind today is I was out taking pictures of areas on the road near me that had had rock slides. I have two state Senators, one of whom is worthless and a right wing ALEC guy, the other is William Ihlenfeld, who was the United States Attorney from 2010-2016 before becoming a state Senator in 2018 (and one day Attorney General or Governor, I hope). While the other dipshit is out pushing fetal pain bills and other fucking nonsense, Bill Ihlenfeld answers his phone when I call to tell him there is a slip that is dangerous or the guard rail is broken on a treacherous part of the road where the college kids drive like maniacs. Every winter we have a bunch of rock slides, which is usual, due to the expansion and contraction due to freezes and thaws. I contacted him a couple weeks ago, State Road worked on them this week, and today I called to thank him and to tell him there is one area that still has what appears to be precarious overhangs, but that I can not provide informed comment because I am not an engineer or geologist or engineering geologist. Within an hour of leaving a message for him, he called and asked me to take some pictures. I was already in the big city, so I took some photos on the way home, and then marked up a map to show him locations: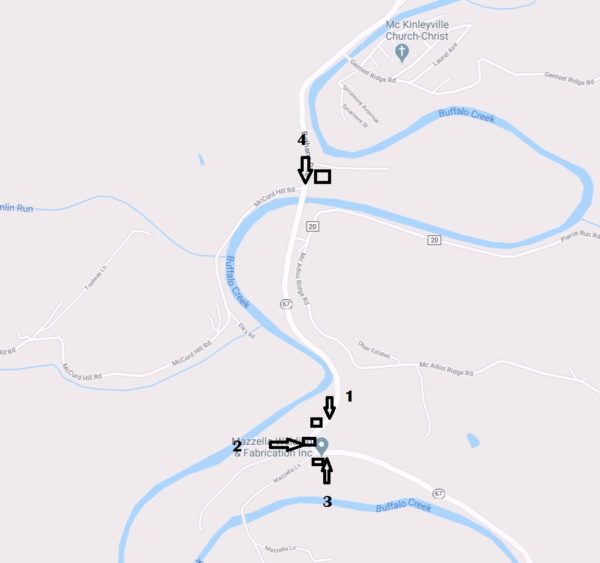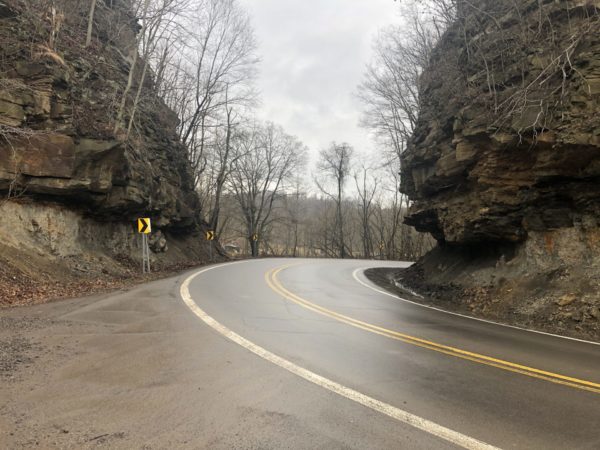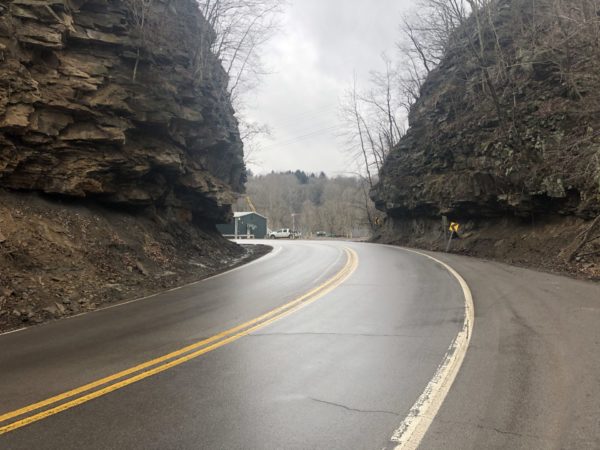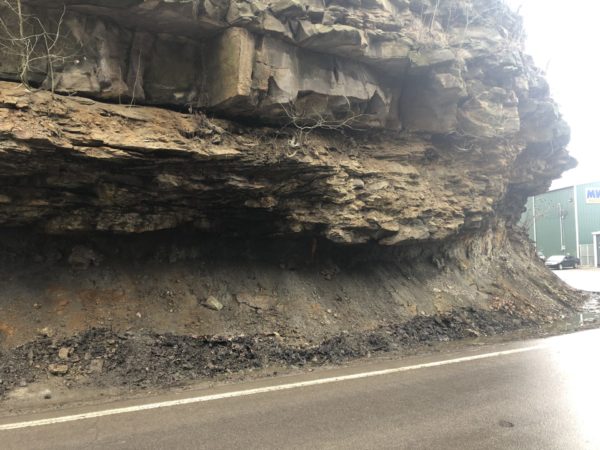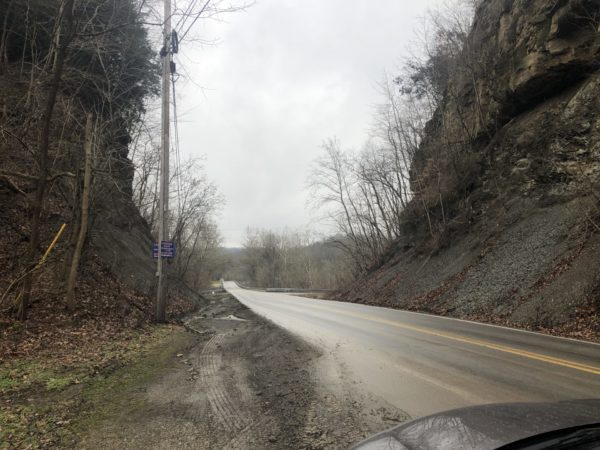 And you know what? I can guarantee you that by tomorrow noon he will have called or emailed me back. Good governance. Competence. It really is a precious commodity these days.
I think we forget that. Hell, much was made of the first transgender woman being elected to the Assembly in Virginia, Danica Roem, and she wasn't campaigning on hot button issues. She campaigned on fixing the fucking roads. And people elected her without hesitation, because PEOPLE NEED FUCKING ROADS.
Maybe we will luck out and once again have a boring President and government that just does its job and we don't have to see them on fucking tv every god damned night of the week being a disgrace. Right now, though, we are shit out of luck, and our idiot in chief just appointed the non doctor who created an HIV epidemic in Indiana to head the coronavirus response. So get ready for prayer and holding an aspiring between your knees or whatever fuckery that idiot has lined up for us.