On the Road is a weekday feature spotlighting reader photo submissions.
From the exotic to the familiar, whether you're traveling or in your own backyard, we would love to see the world through your eyes.
Good morning everyone,
Sorry about yesterday's misfire, we'll complete Bill's submission next week.
Today, we return to the Great White North!
The last group of photos from Newfoundland, mostly from the west coast and Gros Morne National Park, plus a few I like but didn't include in the earlier submissions.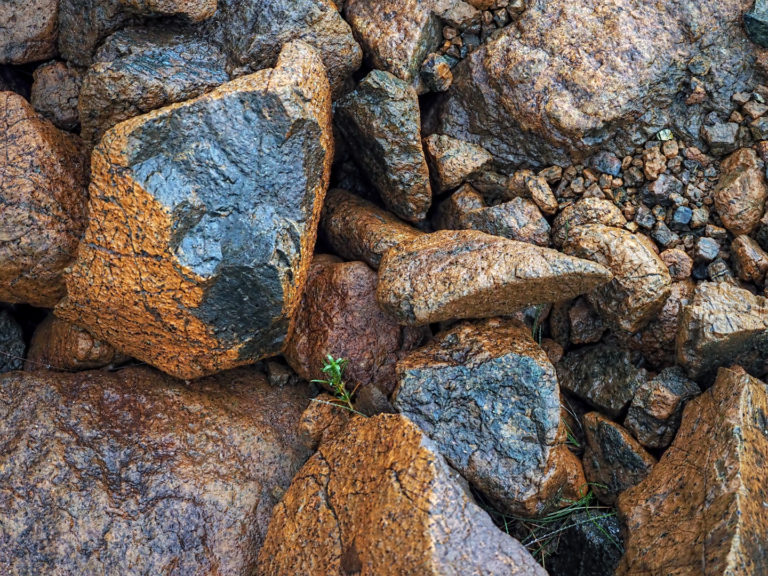 Gros Morne National Park, NL
August 23, 2019
It was raining when we visited the Tablelands, but it would have been spooky even on a sunny day. It's a long plateau of peridotite, an igneous rock found in the upper mantle below the Earth's crust; the Tablelands is one of the few places on the planet where peridotite has been forced up to the surface. Very little grows there because the minerals in peridotite, like nickel and cadmium, are toxic to most plant life, so it's an eerie, empty landscape, like the surface of Mars.
You can see its dark green color in the broken stones; the surfaces oxidize to that rusty yellow color. I know very little about geology; when I think of what lies beneath the crust of our planet I immediately picture magma: molten, angry, bright red. So I loved learning that under the mountains, under the oceans, the mantle that makes up most of our planet is, at least at the upper levels, actually — green.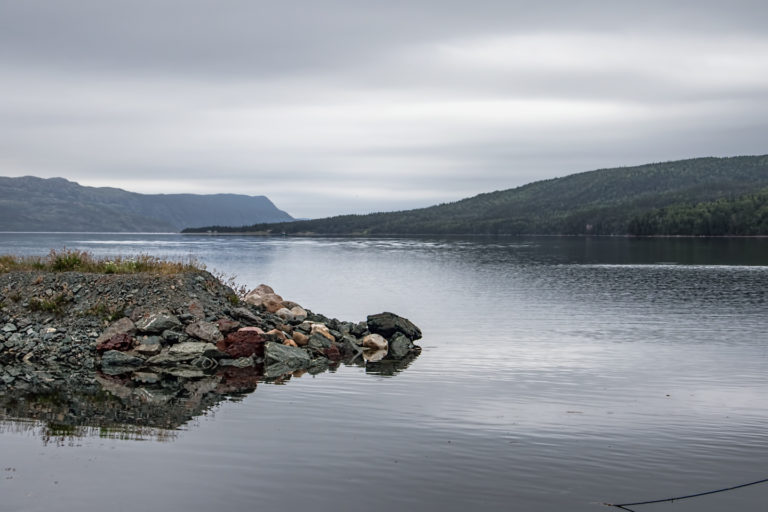 Kings Point, NL
August 22, 2019
Other side of the island from Gros Morne, but similar weather. I liked the reflections in this picture, and convinced myself that I wouldn't really have wanted it to be a sunny day.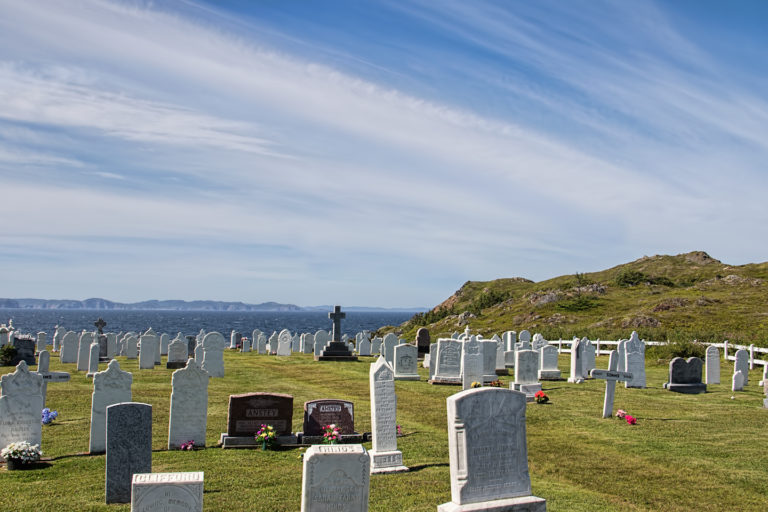 Twillingate, NL
August 21, 2019
Finally, one last favorite picture. Twillingate is in the northwest of Newfoundland, and I loved this cemetery by the water.