I don't know about you, but I need a break from all the chaos. I wish all of you could have sweet ducks wandering around your backyard, cheering you on stressful days.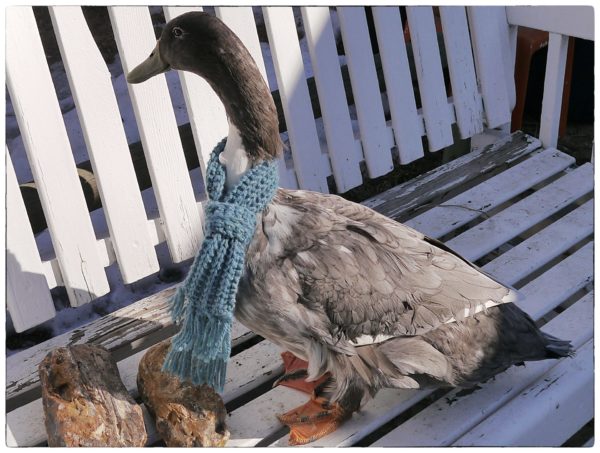 My plan to adorn one duck at a time worked really well today, so I got a nice shot of Maddie. As is her way, she averts her face from the camera as much as possible.
If you missed how all this started, click here for more Ducks in Scarves
Again, thanks to MomSense for creating these and sending them to me so I could dress up my flock.
Respite open thread