On the Road is a weekday feature spotlighting reader photo submissions.
From the exotic to the familiar, whether you're traveling or in your own backyard, we would love to see the world through your eyes.
Good morning all,
We return to Sister Golden Bear's wonderful series of submissions. Enjoy!
From Sarajevo, I wanted to finish the trip with a visit to the Bay of Kotor, but didn't want to double back through my previous route. Thankfully, in my research I discovered a scenic backroad — very backroad route through the mountains of northeast Montenegro.
I had a tense moment at the border because the car registration paperwork got stuck in the envelope from the rental car company and I couldn't find it initially. Since smuggling stolen cars into Montenegro was not uncommon, it dealing with border guards who spoke limited English was…. interesting. Thankfully, we eventually found the necessary paperwork and I was free to go.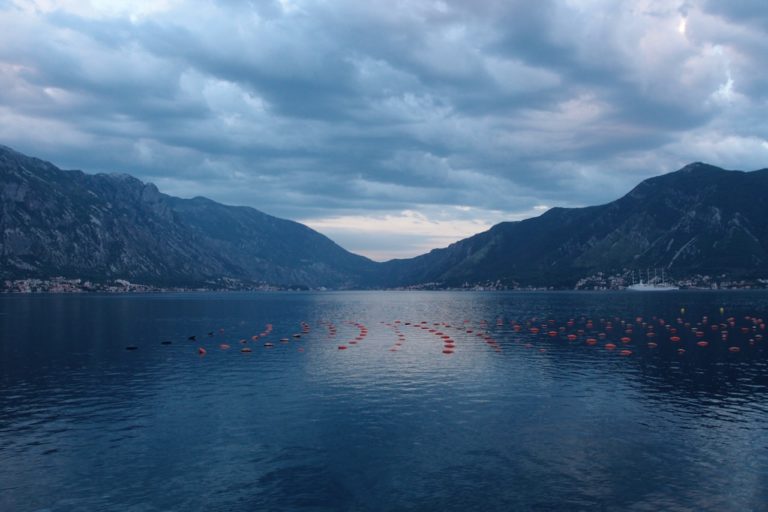 Bay of Kotor, Montenegro
Since this is the prettiest photo, I'm going to jump ahead and start with this one, which is looking down the bay towards Kotor itself. The bay coastal inlet formed by a drowned river valley that remains open to the sea.
Bay of Kotor, Montenegro
The view from the top of the mountains above Kotor. There's a narrow road down, which on the map looks like an earthquake on seismograph chart thanks to the many, many switchbacks. Thankfully, there was very little traffic, but there were a few encounters with oncoming traffic that required some careful maneuvering.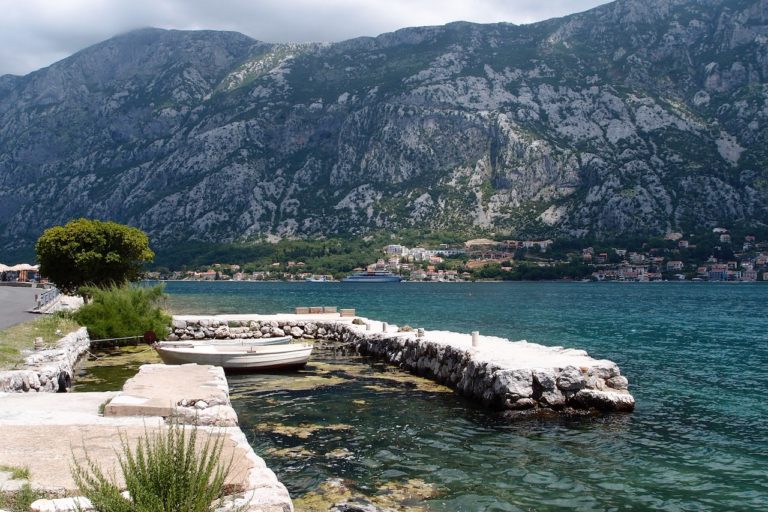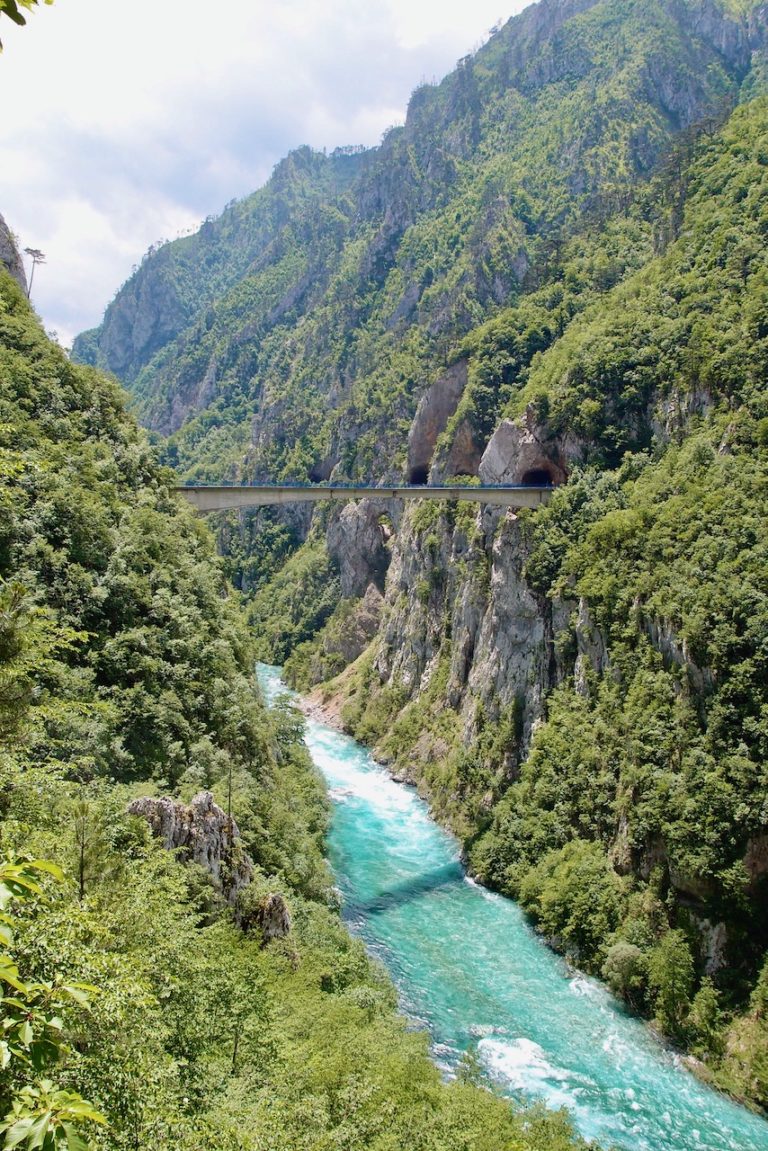 Near Piva Lake, Montenegro
On the map, the M18/E762 highway appears to a major highway. In reality it's a narrow track (almost one-lane at points), and before I crossed the border from Bosnia and Herzegovina I wasn't sure I was on the right road until I encountered some oncoming traffic with Montenegrin license plates.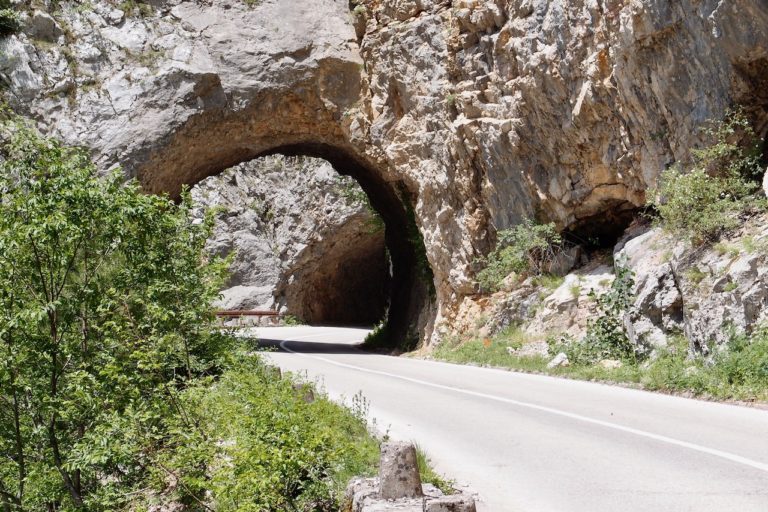 Near Piva Lake, Montenegro
My best guess is the road was construction to build/support the dam on Piva Lake, a rather huge reservoir and hydro-electric project. The terrain was extremely rugged.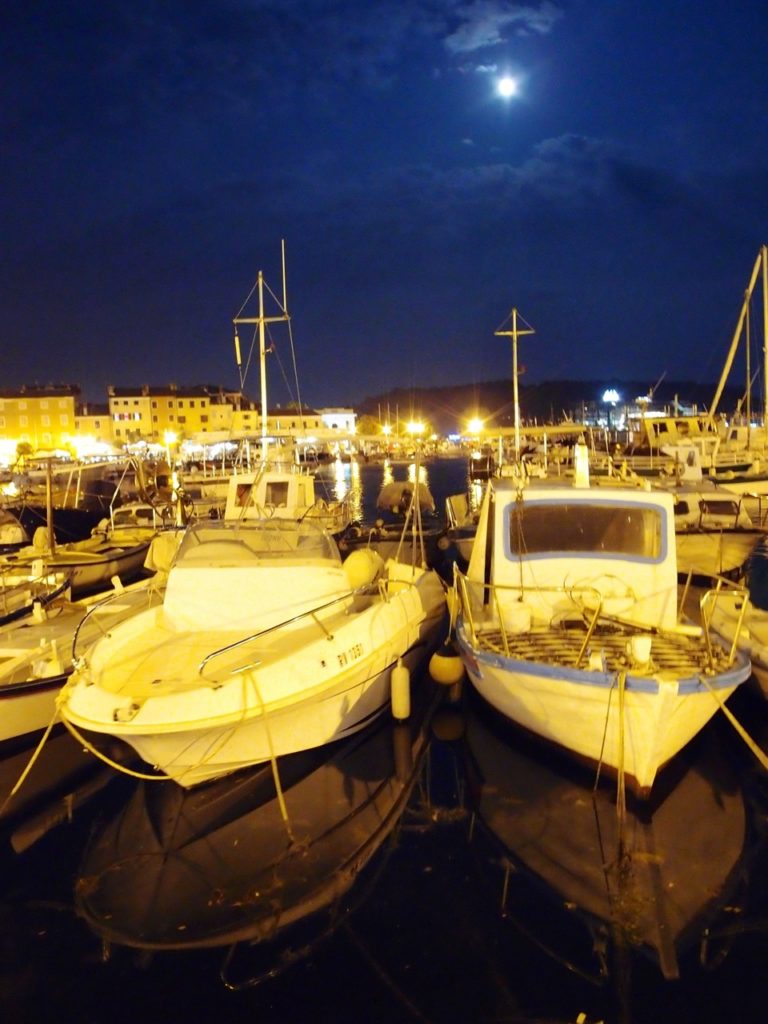 Budva, Montenegro
Fast-forwarding again, I spent the night in Budva, a beach resort town just south of the Bay of Kotor. Like many beach towns along the Adriatic Sea, it's see a huge amount of development in recent years, fueled by Russian money that's totally not being laundered through real estate.
The harbor had its share of luxury yachts, but still had a substantial number of redactional and fishing boats.
The Russian presence evident with the extremely loud techo music from the club across the harbor — loud even a nearly a half-kilometer away.