New Biden ad. Keep them coming.
We are building the movement that will beat Donald Trump.

Join us: https://t.co/gnaFCACYrW pic.twitter.com/pHIXCHZ0cm

— Joe Biden (@JoeBiden) April 15, 2020
Also, I walked into the living room to find this: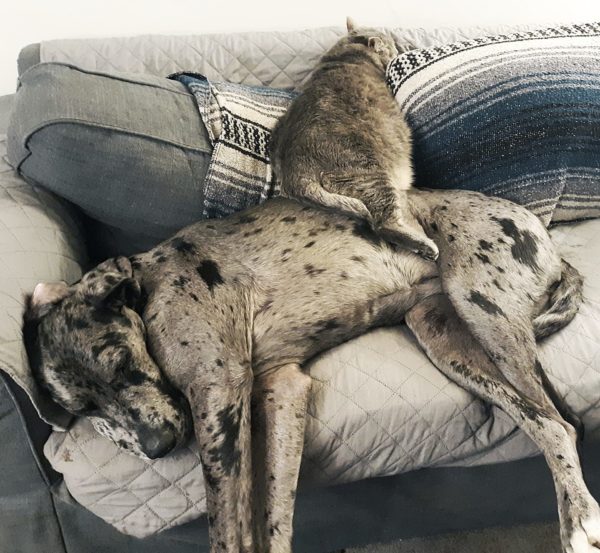 No idea why Gabe has fixated on Scout these days, but he's all in. Wherever she is, he's not far away.
We are expecting between 6-12 inches of snow tonight. I'm not happy about it. The ducks will hate it, but the dogs will be overjoyed.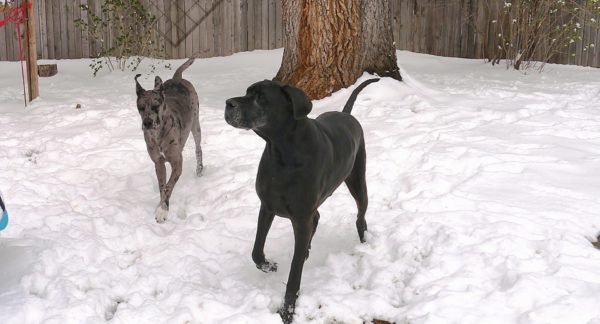 This was them during our Easter snowstorm. Happy, happy puppies. Also, here's their annual Easter Dane photo.
ETA: Facebook reminded me that exactly one year ago today, Bixby met me at the door, standing, and then insisted on going outside for the first time, on wobbly legs. After that his recovery was unstoppable.
Open thread