Three words I have never typed before, but that's what this post is.
A boatload of unrelated things.
But first, here's Henry.  Here's his usual cut.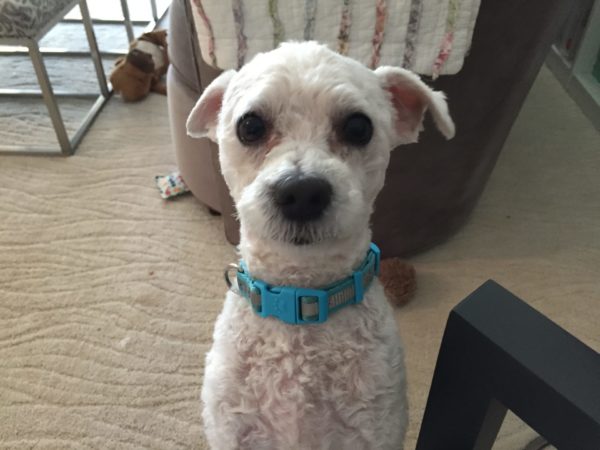 This is his new look.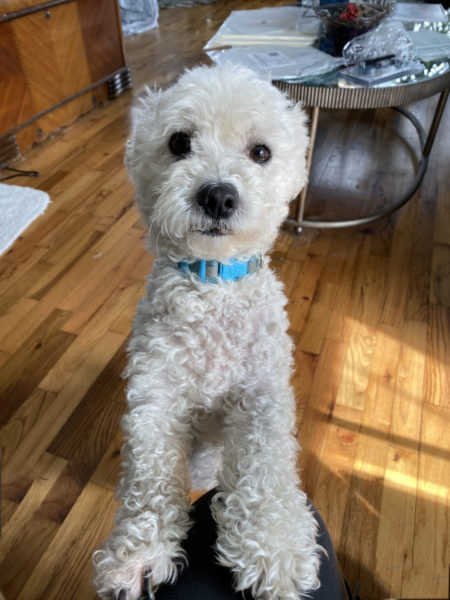 Artists/Artisans/Crafting List
If you supplied your info in Sunday's post: Calling All Artists & Artisans – Submissions Please … then your info has been aded to the Our Artists list that lives in the footer.  If so, check it out and let me know if any changes are needed.  If you missed that thread but would like to be on the list, please add your information in the requested format in the thread linked above, and you will be added to the list!
Artists, artisans, crafters welcome.  (Is crafters the right word?)  Someone asked if you have to sell something to be on the list.  I don't think so… if you have a talent or a skill, show it off.
Save Lives / Vote by Mail
There was a suggestion in the Playing to Win thread earlier this week – Save Lives / Vote by Mail stickers that could be worn on masks or lapels.    One of our enterprising Jackals (Wolvesvalley) is working on 7 designs for Avery labels that you can print yourselves or can be printed by Avery and mailed to you.  If anyone else comes up with more designs, we can make those available, too.
Is anybody else at all interested in these?
BJ Zoom Meetups
There seemed to be quite a bit of interest in some Zoom Meetups, so we'll definitely do it.  Imm and others have offered to help, but we will probably wait another week or so before we start organizing those.
Saturday Morning Pet Thread
Wondering if there is any interest in a weekly Saturday morning pet thread where you can send in pictures of your pets and introduce them to the rest of us?   One jackal's pet or pet family would be featured per week.  Think Sunday Morning Garden Chat, only different.
Independent Bookstores
Someone asked today about the independent bookstores that were mentioned in a previous thread.  Miraculously, I was able to recall that they were listed in the Book Recommendations thread that's in the No Cabin Fever section in the sidebar.  If you are buying books and want to support one of the little guys, you can find three suggestions there.  If you have other suggestions, add them to the comments here and I'll update the list.
Sharing Alain's Sourdough Starter
Such a sad week.  I have seen lots of "I would love to have some of Alain's starter" and "I would be happy to share mine" comments in various threads.  Is anyone coordinating this?  If not, maybe you can sound off in this thread if you would like some OR if you are willing to share once you get yours up and going.
Once there's a sense of how much interest there is, the next step may be more obvious and someone or several someones may step forward to work out the details.
Open Thread.