I've been watching reruns of the Great British Bake-Off. A lot. It calms me. The contestants are such good sports! They congratulate, encourage and even help one another. The show lacks the cut-throat character of American cooking competitions — in a good way. A recent viewing inspired me to make this classic Victoria sandwich cake: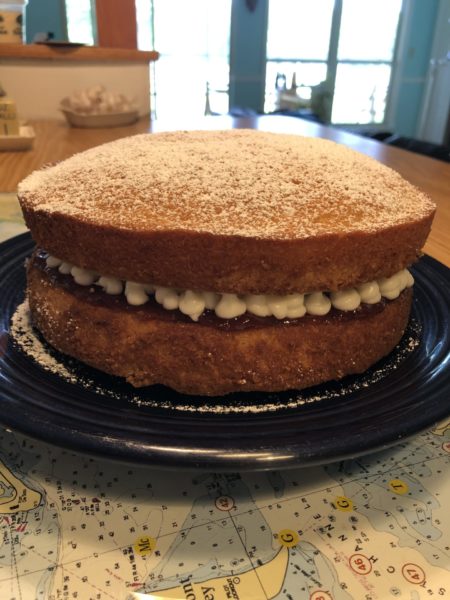 As someone pointed out on Twitter, the buttercream icing piped on top of the strawberry jam looks a bit like teeth, but I am happy to report that the icing isn't grainy! Sifting the confectioner's sugar really does make a difference. The cake is possibly a little overdone (sides are darker than intended), but I won't know for sure until I slice into it later.
What are y'all doing to amuse yourselves today?