When I first posted this video on FB, I was thinking of family members. My brother and SIL both work in healthcare and I worry. I did not think I would be the first member of my family to need it. Everything he says has helped. Stay off your back and deep breathing are the best recommendations in my experience.
Sweet side note: this video was made for his mom, who was not doing well with Covid-19 and her doctor son wanted to send what help he could since he couldn't be with her.
I thought I would share my experience in case it helps anyone else.
I am presumptive for Covid-19. More on why presumptive below. I'm on day 8 being symptomatic. I am concerned about how many days I was asymptomatic, but since I've literally only been out of the house for grocery shopping every 10-ish days, I at least know where and when I've been out. And also know where, unfortunately, despite taking great care, I was exposed.
My symptoms are mild- I've been sicker – but this is not the flu, cold or anything else I've experienced (and as an adult, I've had pneumonia, bronchitis, chickenpox and West Nile, in addition to colds and flu*). This is fierce, fast and troubling how hard it hit my lungs. I can easily imagine what it must be like for those who develop more and severer symptoms. And how they end up in the hospital.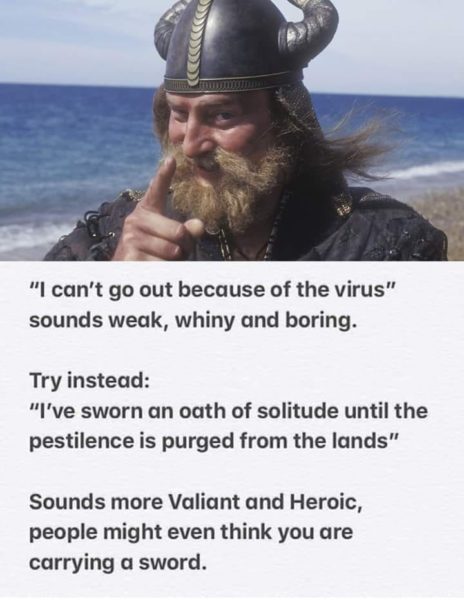 My main focus for the past week has been remembering to breathe. It has been an effort since Monday night, when I walked into the house after putting the ducks to bed and suddenly could not catch my breath. I'm on 8 days of not being able to catch my breath. It's a little exhausting. But, again, I am thankful my symptoms are as mild as they are. Breathing exercises, moving around, steam and sleeping propped up helped immensely.
When flatlanders come to visit Colorado and we go hiking at altitude, we always give them this warning: watch your breathing, we stop and take a break BEFORE you have trouble breathing, because you lose your breath at altitude and you're not getting it back. That's what it's like for me, I lost my breath and can't get it back.
Day 5 was the worst – imagine being underwater and realizing you've stayed too long, rushing to the surface to get air, lungs burning, as you try to get your breath back on the surface. Glad that was just a day.
Okay, I don't want to bore you more with any more of this,  but I know the first question out of the box is going to be, have I been tested? According to the criteria, I do not qualify for a required doctor's note to be tested. I'm not sick enough, I'm not a first responder, nor have I been in contact with someone specifically diagnosed with Covid.
But somehow Von Miller, who developed the exact same symptoms at the same time, had no problem getting a test. I think we all know the testing system sucks right now.
My phone call to the doctor's office was basically, "yup, that sounds like Covid-19, stay away from here, stay isolated, call us if your symptoms get worse."
That's it. Which is why I say I have a presumptive case…
Now in fairness, if we were not in a pandemic situation, this would not have even warranted a call to my doctor.  I'm not that sick. I think mostly because I don't have that awful fever. I don't know how anyone handles what I'm going through WITH that fever, it has to be so very scary.
I have registered with the state for symptom tracking. I'm also hoping, as the governor talks about the stages of testing for opening the state back up, they'll want to test more of us for the anti-bodies. So they have my contact information.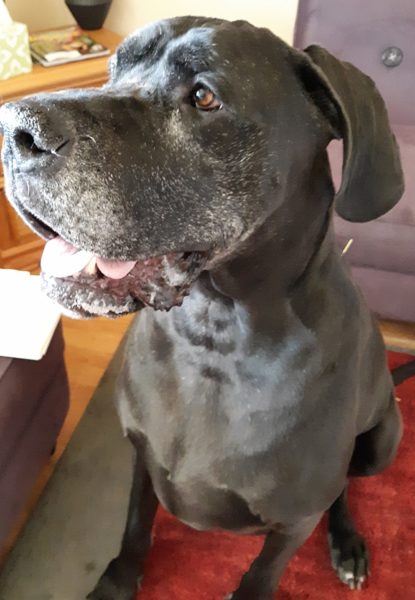 The critters and I are doing fine. Lots of people looking after us. The dogs are stir crazy without their daily walks and I have to fend off the friends who want to do it for me – but I can't imagine, if I am positive, that their oily fur and leashes are not covered in germs. If I'm feeling well enough today, I may try and go   Felt pretty good and we went for a short walk. One block today…maybe two tomorrow, since I'm not gasping for breath.
Scary as it all is, 80+% of people recover. Many with mild symptoms like I've had.
Can I tell you how surreal it is, having these symptoms, and listening to asshats talking about reopening the country and "acceptable death toll?"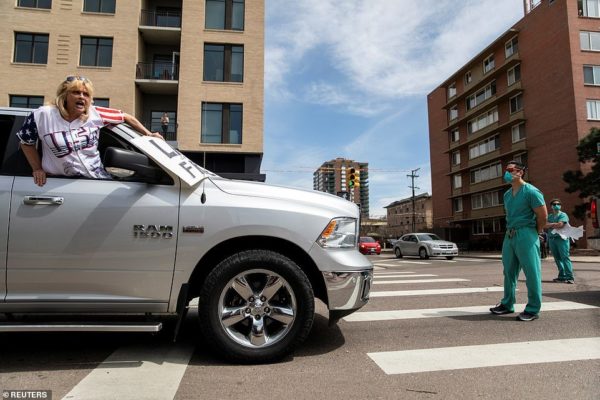 I've been too tired to read many posts or comments lately, so I don't know how many of our commenters have been hit by the virus, but if anyone has had experience and has tips, take this opportunity to share. I know that the info I got from my healthcare worker friends was so very helpful and made it less scary as I waited to see if I was going to get worse before I got better.
Stay safe. Stay at home if you can. Wash your hands.
*five or six years ago, I had a bad flu and was in bed. My sweet little calico, Emma, was on the pillow above my head and started doing the thing cats do when something is dead or smelly, she's started scraping and digging around me to "bury" me. So I must've been pretty sick. LOL She has attempted no such actions this week.