On the Road is a weekday feature spotlighting reader photo submissions.
From the exotic to the familiar, whether you're traveling or in your own backyard, we would love to see the world through your eyes.
Already facing an uncertainty that is unlike anything we have ever known, we received a devastating reminder last week of just how fragile life is.  It reminds us to take time to live in the moment, to see the beauty and joy around us, and to create peace wherever we can.

So even as we shed tears for Alain, our celebration of beauty and joy continues.  Let's make the most of today.  It's Springtime in Washington, and we have some gorgeous tulips from cckids!

~WaterGirl
cckids
The Skagit Valley in Washington is known for their gorgeous tulips and daffodils. I never knew so many types existed before moving here, but have made an annual trip north of Seattle each April to view the carpets of colors and varieties. That, sadly, won't be happening this spring, but I thought I'd share some of the lovely array of flowers that are there.
Most of these are from the gardens at RoozenGarde; a local floral Disneyland, with acres of blooms, a windmill, and about a dozen meticulously planned and planted garden areas, each one unique and stunning. And of course the gift shop, where you can get bulbs or tschotkes to your heart's content.
The company was founded by a Dutch immigrant who came to WA in the 1940's; his family has been growing tulips since the 1700's; it is still run by his descendants, and employs hundreds of locals. So, if you're in the Western US, buy some tulips!
I've never made it there when the sun was shining, which would probably make the colors even more vivid, but despite the clouds and my lack of photo skills, it would be hard to not capture some of the beauty that is all around.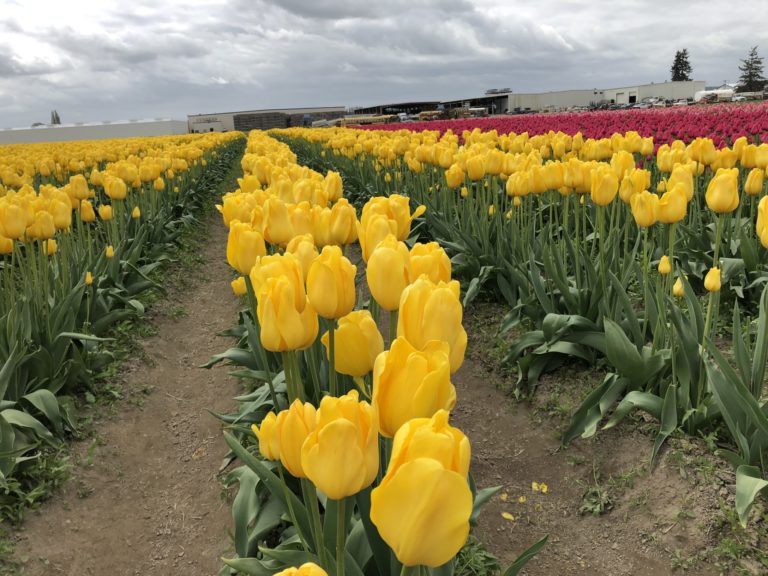 I love walking through the fields; the rows of color stretching away are impressive, like bright fluffy soldiers. Here's an article about the tulip festival (cancelled, natch) with drone shots of the fields, like the world's biggest rainbow flag.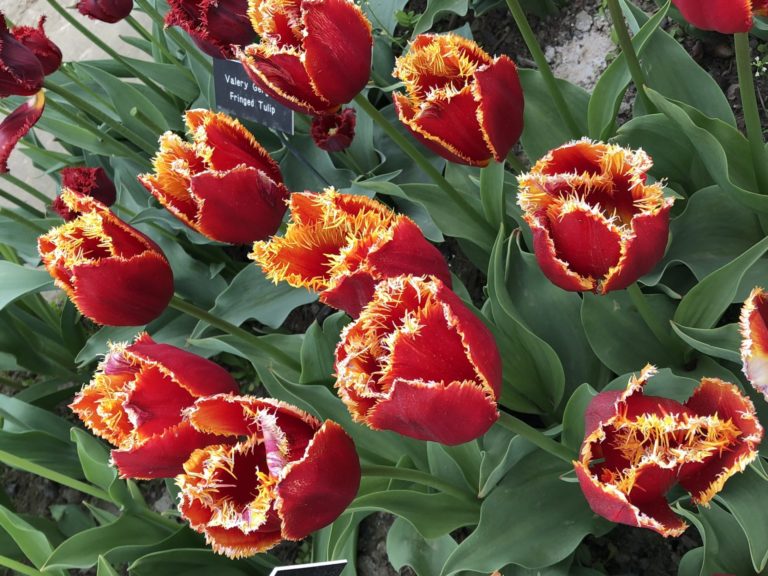 This is a fringed tulip, called "Fabio", which made me chuckle. It is showy and over-the-top, I suppose, so a fitting name.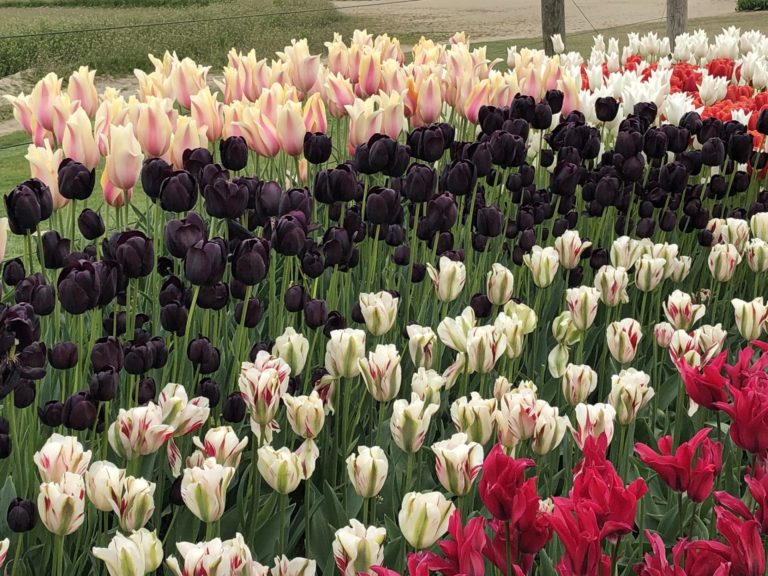 Another grouping; the detailed planning of colors and types boggles my mind :) I love the dark purple tulips among the brighter colors, they're some of my faves.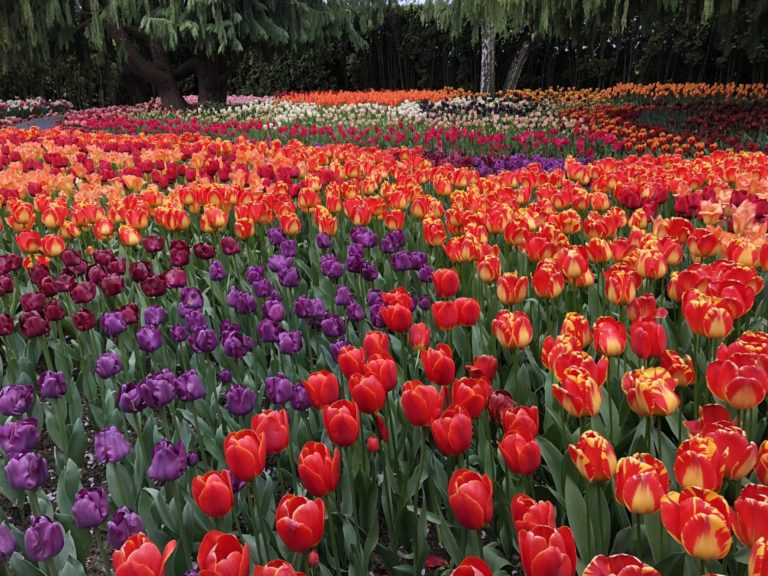 One of the gardens; I don't have the skill to truly capture the scope of the plantings, but they are just lovely.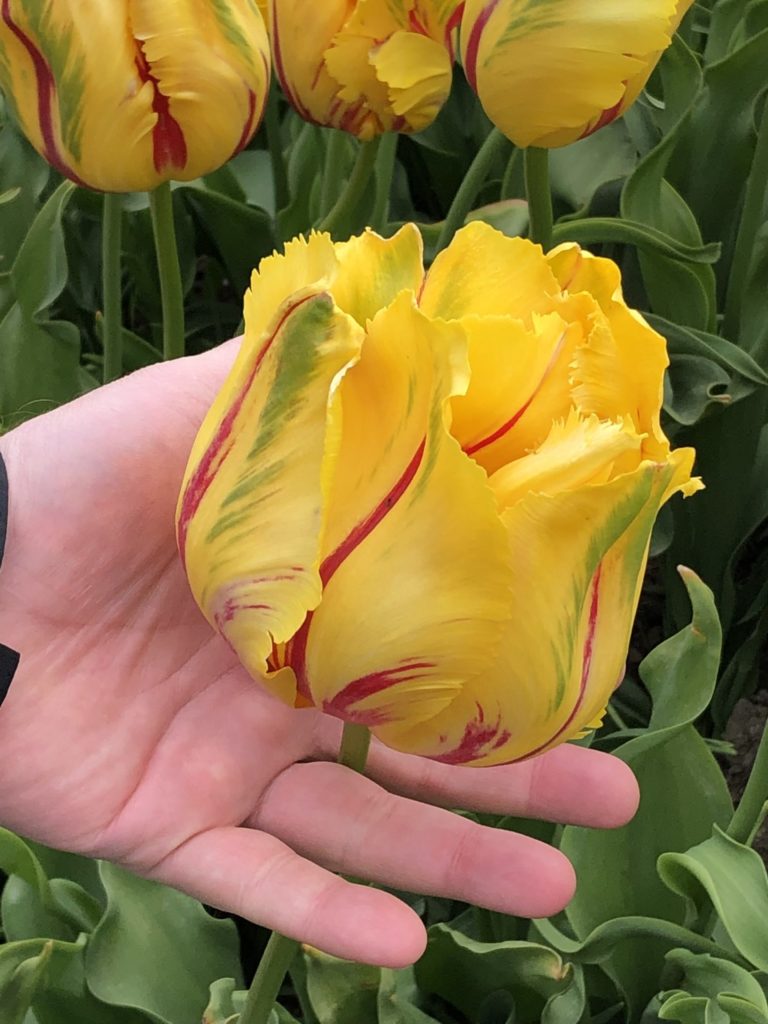 I loved the unusual color combo in this fringed tulip; they were so enormous I can't believe their stems don't just snap off.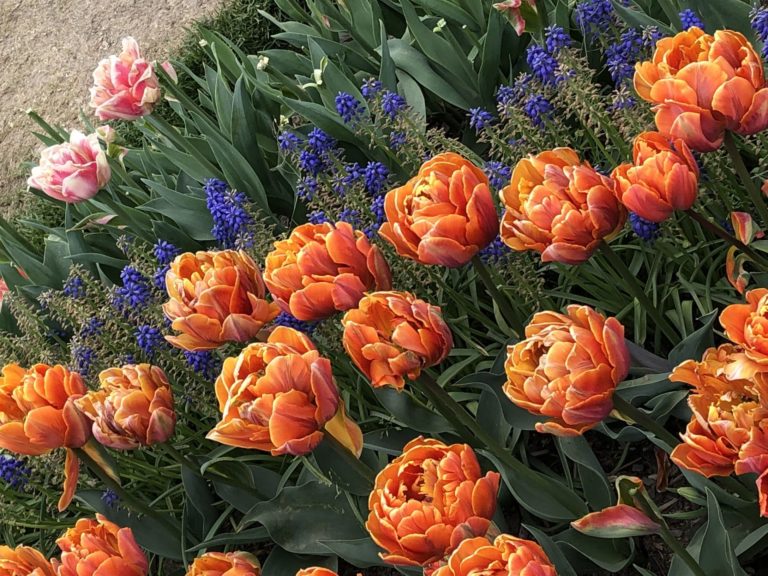 These are peony tulips with little grape hyacinths in back. Again, such big beautiful flowers on normal tulip stalks!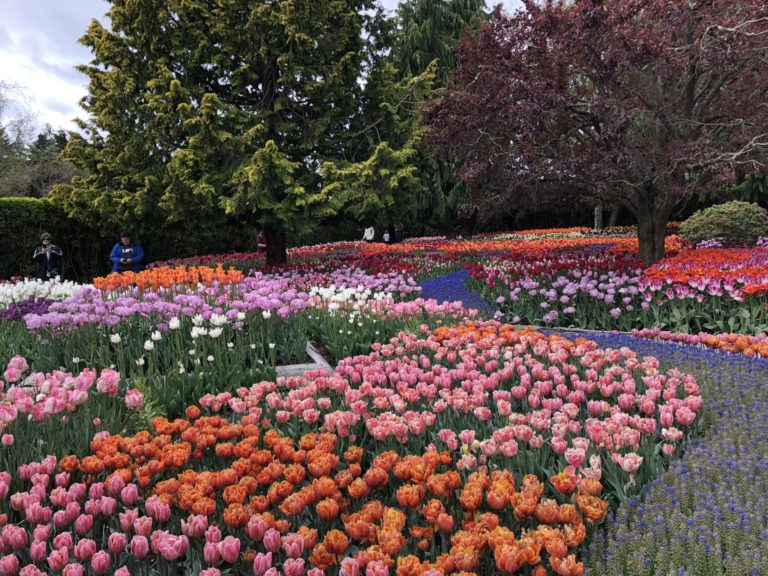 Another view of the sweep of colors in the gardens. Having a little 5′ x 5′ plot of flowers of my own, the sheer amount of labor that goes into these blows my mind.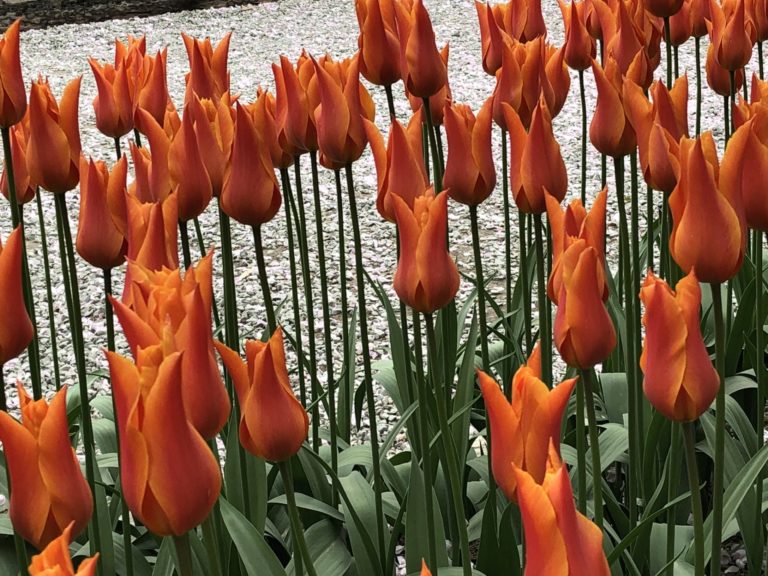 These vivid parrot tulips were my favorite, and the only bulbs I brought home. No blooms yet, but they are coming up, so I'm hoping they will match these beauties.