The New York Times decides that there are not two sides on injecting bleach.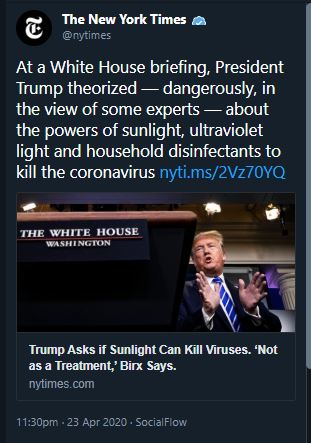 The difficult thing about the Times is that they actually do a good job – even an excellent job – on a lot of things. Like this:
How New Mexico, One of the Poorest States, Averted a Steep Death Toll
Open Thread!