On the Road is a weekday feature spotlighting reader photo submissions.
From the exotic to the familiar, whether you're traveling or in your own backyard, we would love to see the world through your eyes.
If I had a backyard like this, with deer hanging out, and a hot air balloon overhead… I am not sure I would think of it as "just my backyard"!  I suspect that I am alone in that.  ~WaterGirl
Catherine D.
I find my sorta mowed and ungardened backyard very peaceful. It's shielded by trees and hedges from my next-door neighbors, and there's no one directly behind me.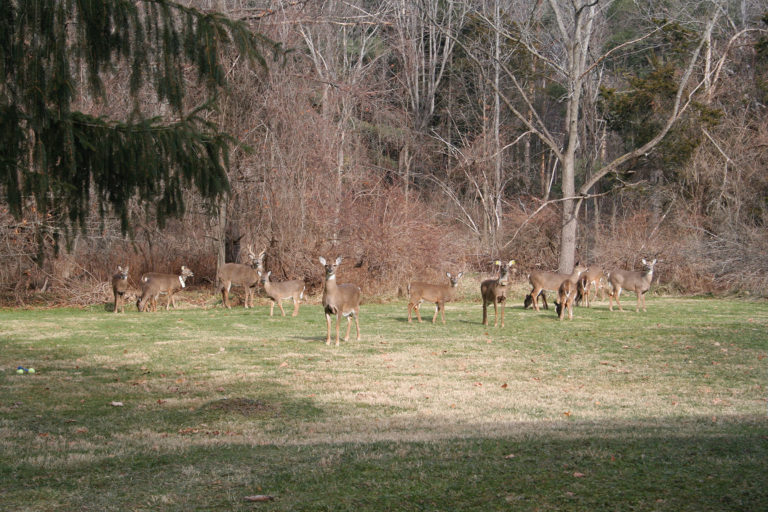 Ithaca NY
December 6, 2008
This picture was taken during hunting season in December 2008, when I looked out to see 14 deer lounging away from all the Elmer Fudds. We don't have nearly as many deer now as then because of a sterilization program.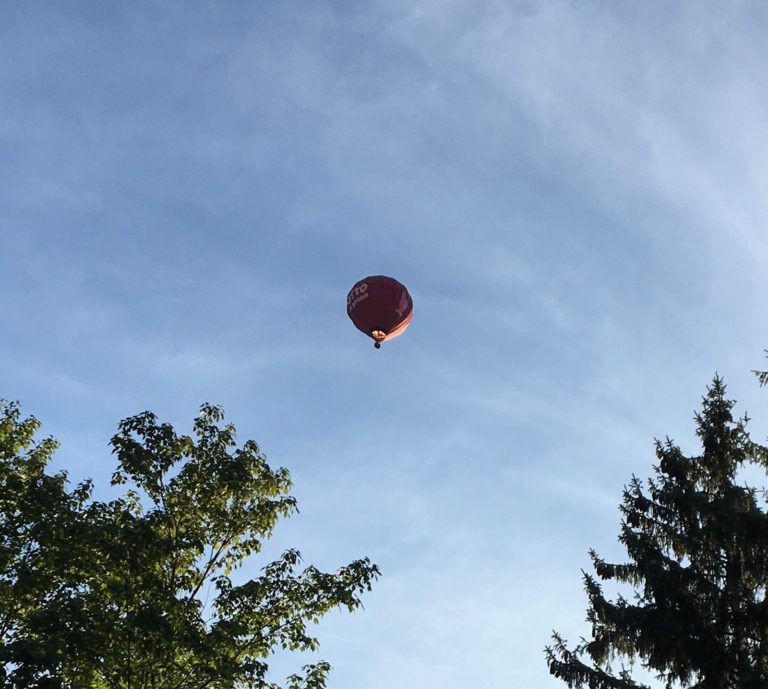 Ithaca NY
August 19, 2016
The balloon picture makes me very happy and calm. In August 2016, I heard a strange noise and went outside to see a hot air balloon right overhead on a beautiful day.