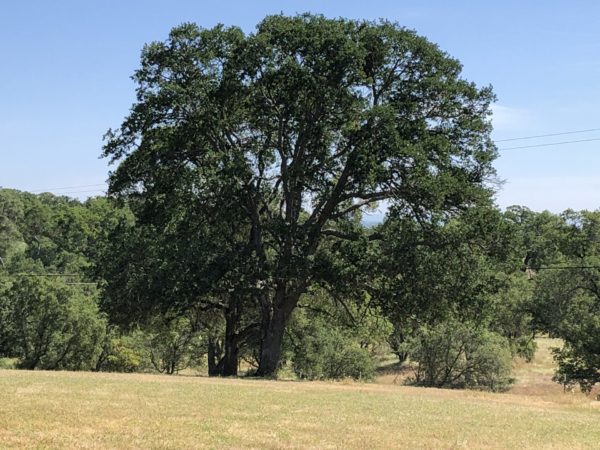 From long-planning California commentor Scout211:
Pictures from my yard and garden this time, all taken on May 1.

First, one of the last wildflowers that bloom in our area for the year, White Hyacinth Brodiaea, Triteleia hyacinthina:


Next is one of the native California bushes that we planted about 10 years ago, the California Carpenteria or Bush Anemone, Carpenteria Californica:


Next is a little "garden" project I have been working on since we bought the property in 2003, an oak tree garden that I have been nurturing. We are in an oak savanna here, with several species of oak trees but mainly Blue Oaks. Most, if not all, of these babies are Blue Oaks. The oak trees drop acorns every year and the tiniest seedlings are started all over the area. But not of many those seedlings live to the next season due to the dry summers, the livestock on many of the properties and the fact that we have to mow down all of our grasses and weeds for fire season every year. One pass with a mower and they are all gone. On our property, we have many tiny ones that we have marked to save. Many of those are now up to 8 inches but most are 1-3 inches. This oak nursery has the tallest of the ones we have been growing. The tallest one is about 2 feet. They grow very slowly.


The photo at the top is a view from my front porch so you can get an idea of a Blue Oak savanna.

That is a good example of a Blue Oak. You can see the leaves are tiny and have a blue-green tint to them.

One last photo, my blueberry bushes are chock full of green berries. I think this will be a good year. Fingers crossed.

***********
Blasted Burpee (I know, I know, but I wanted to try some allysum seed tape, and got carried away) not only mailed my impulse tomato seedlings last week, but also the 'Fragrant Fountain' begonias I ordered back in February. When I opened the box — April was an abnormally cold & rain month this year — the tomatoes were just limp and pale, but the poor little begonia leaves were all frostbitten around the edges. I bedded them out yesterday, even though I suspect none of them will survive, because it was slightly less infuriating than trying to coddle them back to health indoors with our cats' "help".
I can remember when Burpee was a respected gardening firm, but that's probably from when I started trying to garden a quarter-century ago…
What's going on in your garden (planning), this week?