Because I love my pets so much, it was driving me crazy that I could not get Steve a lion cut in April like I normally do, so I tried on my own a couple weeks ago and it was a complete failure. Undeterred, I ordered special clippers and a cheap grooming table from the great online Satan, and today was spa day: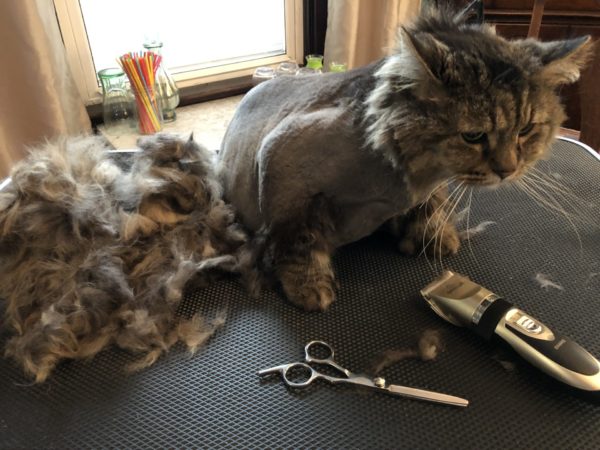 Because this is a full service blog, I even paused for videos:
He is not totally perfect like the groomers do, but it will do until it is safe to get him in for an appointment. He has (well, had) a lot of hair: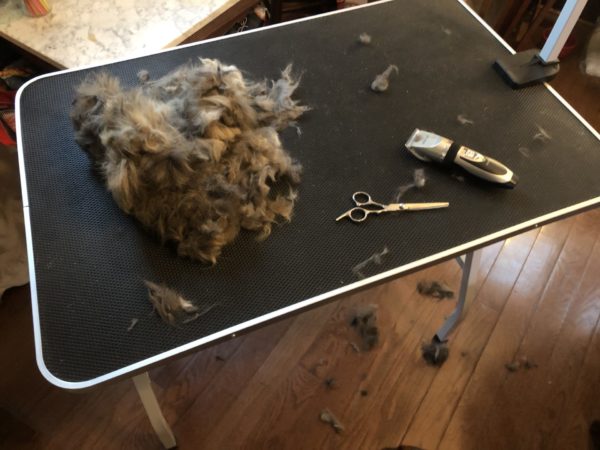 He was actually pretty well behaved, although he did not like the clippers near his nether regions, but really, who does (NOT THAT I WOULD KNOW MIND YOU). Bathtime was a different story: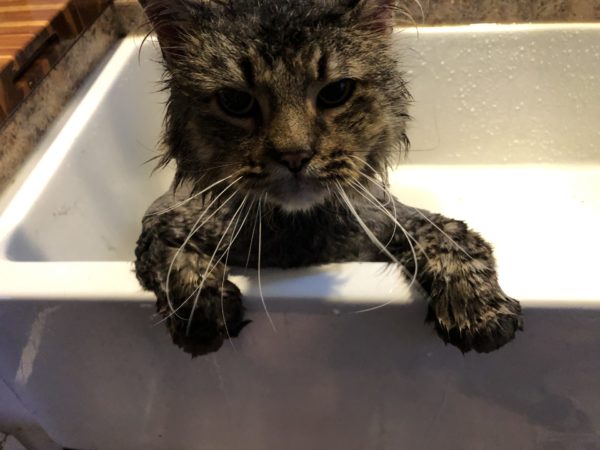 I think that picture speaks for itself. I am going to go shower and then soak my arms in bacitracin.