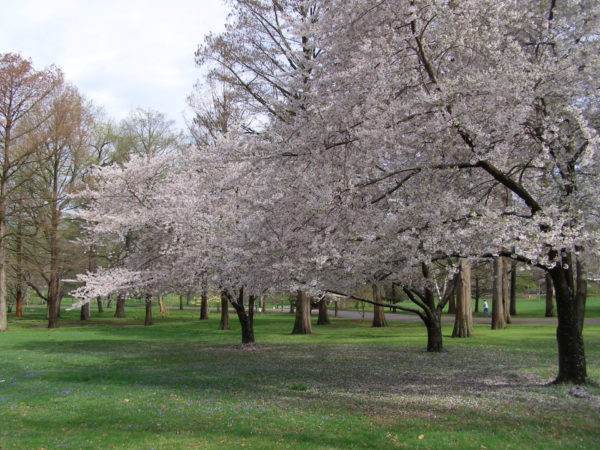 From indefatigable gardener and well-read commentor Ozark Hillbilly:
Beauty
Is not less
For falling
In the breeze.

I've probably got it all wrong. It comes from James Clavell's Shogun. I no longer have the book, and while I wrote it down in a journal of stuff I liked, that is gone too. I tried to google it but came up with nothing.

Sigh I tried. Still, for better or worse this is what has stuck with me for more than 4 decades.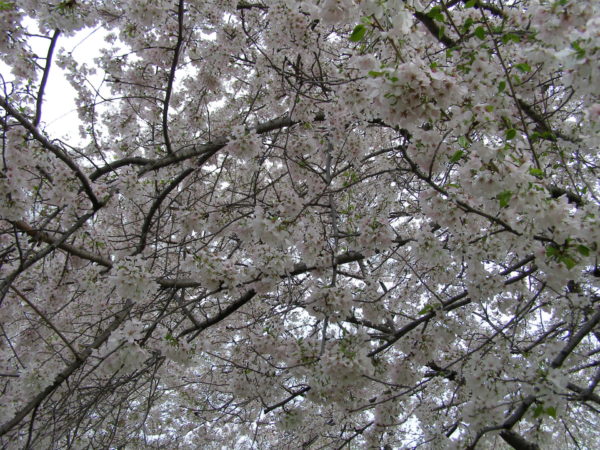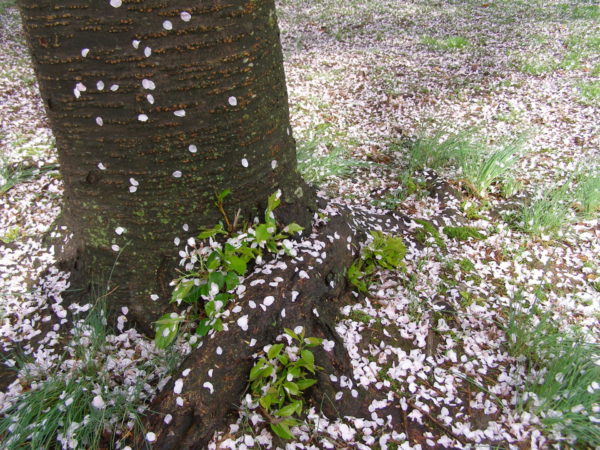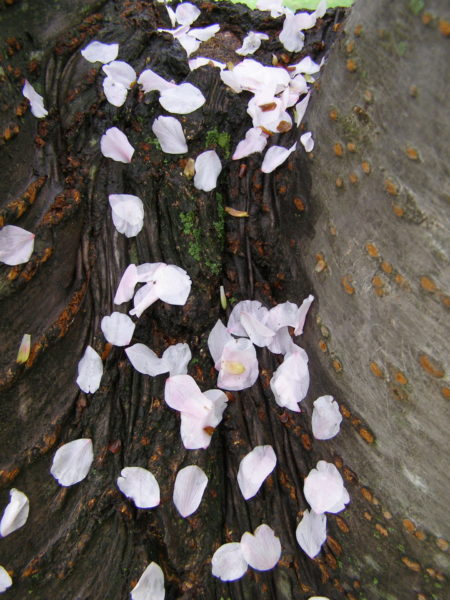 ***********
Speaking of cherry trees… We planted two (multi-grafts, from different companies) shortly after we moved in, some 25 years ago. Although they matured into lovely trees, neither of them has been doing well recently. Not even the one planted in the 'best' spot in the south-facing front yard, which dropped a lot of branches over our unseasonably mild winter.
Would standard tree-fertilizer stakes be helpful, or harmful?
(I'm trying to get the Spousal Unit to dig up the vinca he carefully planted around the bases of both trees 'to keep the weeds down', because I'm pretty sure the stuff isn't helping, but he's really resistant to the idea…)
What's going on in your garden (plans), this week?