Good morning!
As of this morning, 3 lb. bags of unbleached flour can be purchased at King Arthur Flour.  They also appear to have SAF Red Instant Yeast (1 lb. for 5.95).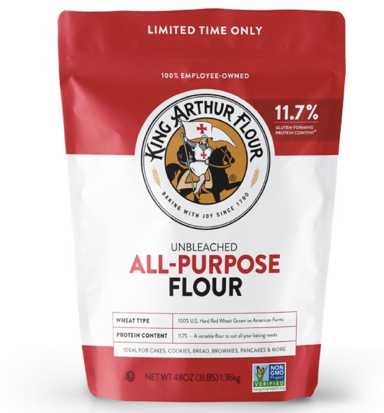 3-lb King Arthur Unbleached All Purpose Flour
1-lb King Arthur Gold Instant Yeast
1-lb King Arthur SAF Red Instant Yeast (original)
They are limiting purchases to two of each kind of item.
Also, I have had 2 reports this morning of the front page spinning, freezing, hanging or not loading – one on a phone and one on a Kindle. Both said the problem started yesterday.  I believe I have identified the errant post, and it has been quarantined.
If anyone else experienced that problem on the front page (yesterday or this morning) please let me know ASAP if the problem is still occurring.
Open Thread.