On the Road is a weekday feature spotlighting reader photo submissions.
From the exotic to the familiar, whether you're traveling or in your own backyard, we would love to see the world through your eyes.
Happy to see otmar returning to On the Road.  And on a Friday!  Today we don't just appreciate the beauty and joy around us, but we also celebrate family with a trip that includes grandma and the kids.  ~WaterGirl
otmar
I was an eager adopter of Alain's "On the Road" idea, loving the idea of giving you all a glimpse of life and travel in Europe. For quite some time, I managed to get featured almost every Friday.
As life got rather frantic here (if you know my job and followed the right news, you can connect the dots and guess what kept me busy), I had to skip submitting pictures. Then came a few cancelled trips and now the Covid lockdown (btw: Austria is a few weeks ahead of the US, we had our facepalm-worthy mistakes but we managed to kill the infection chain early enough to be already in the "how do we best reopen the country"-phase.)
Anyway: I went into my archive and pulled few pictures from a family trip with the kids and grandma to Castle Hochosterwitz from 2012.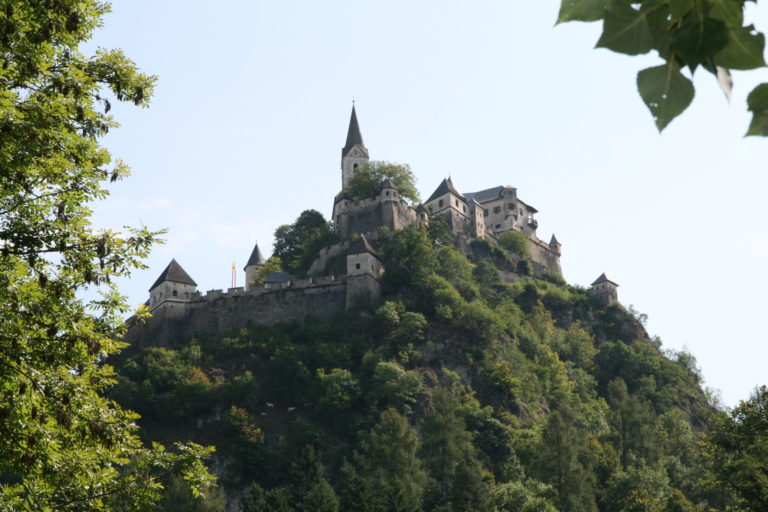 The castle is smack in the middle of Carinthia, between St. Veit and Althofen. It can't be seen when you take the highway, but the train tracks pass close by, that's what brought you a first glimpse in 2017.
Right in the middle of a plain, a single rock was just perfect to build a castle on. That was the time when raiding parties from the Ottomans we a common occurrence in south/east Austria. There is a string of castle in that area built with that threat in mind.
See also the Wikipedia entry.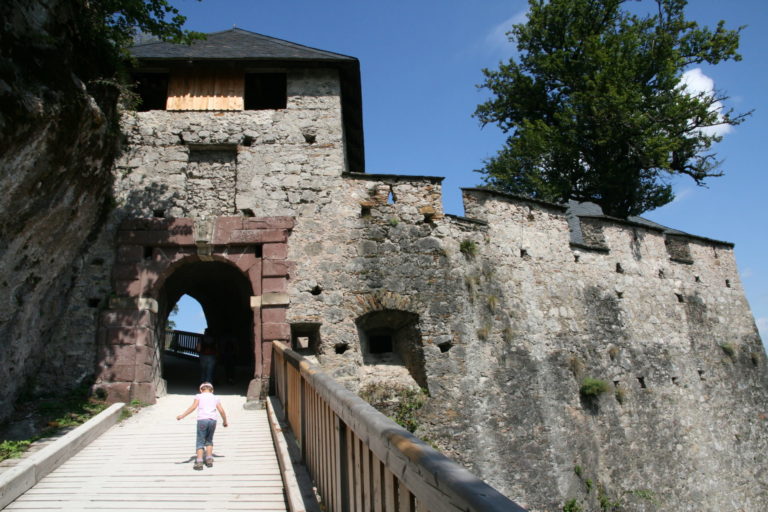 The path up to the castle on the summit winds around the mountain. 14 fortified gates were built to defend it against intruders.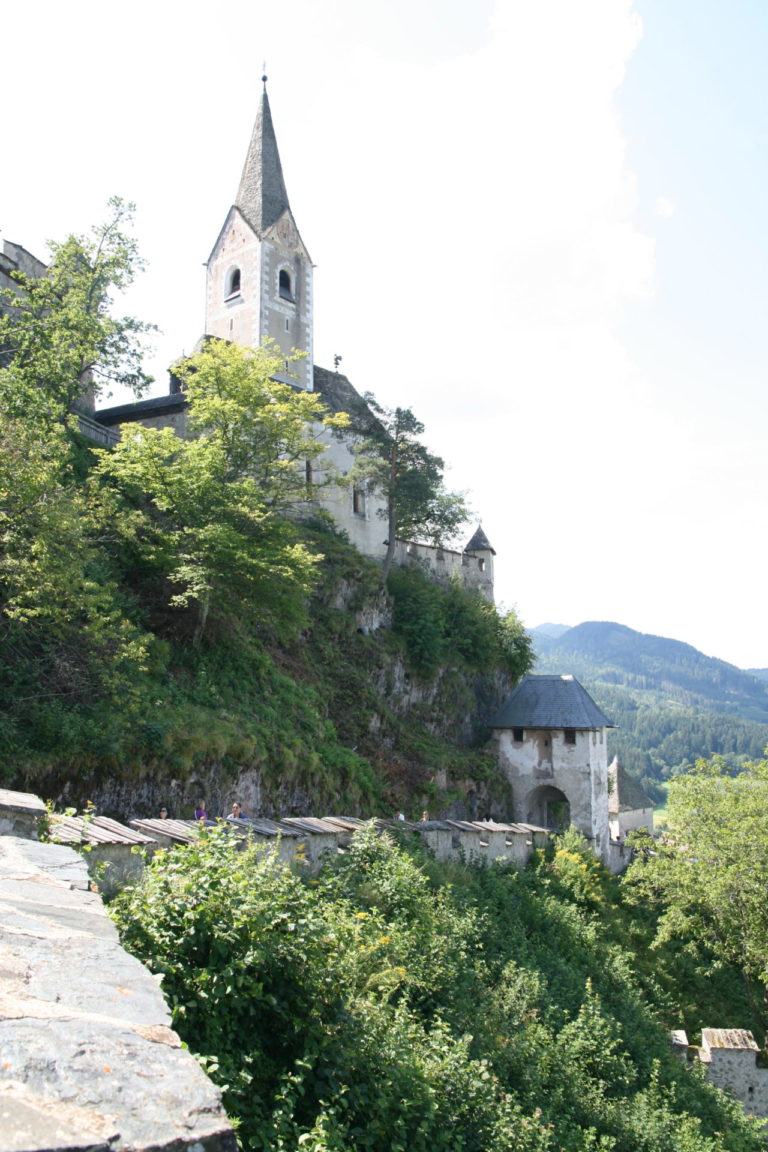 As usual, such a castle also includes a church (or at least a chapel).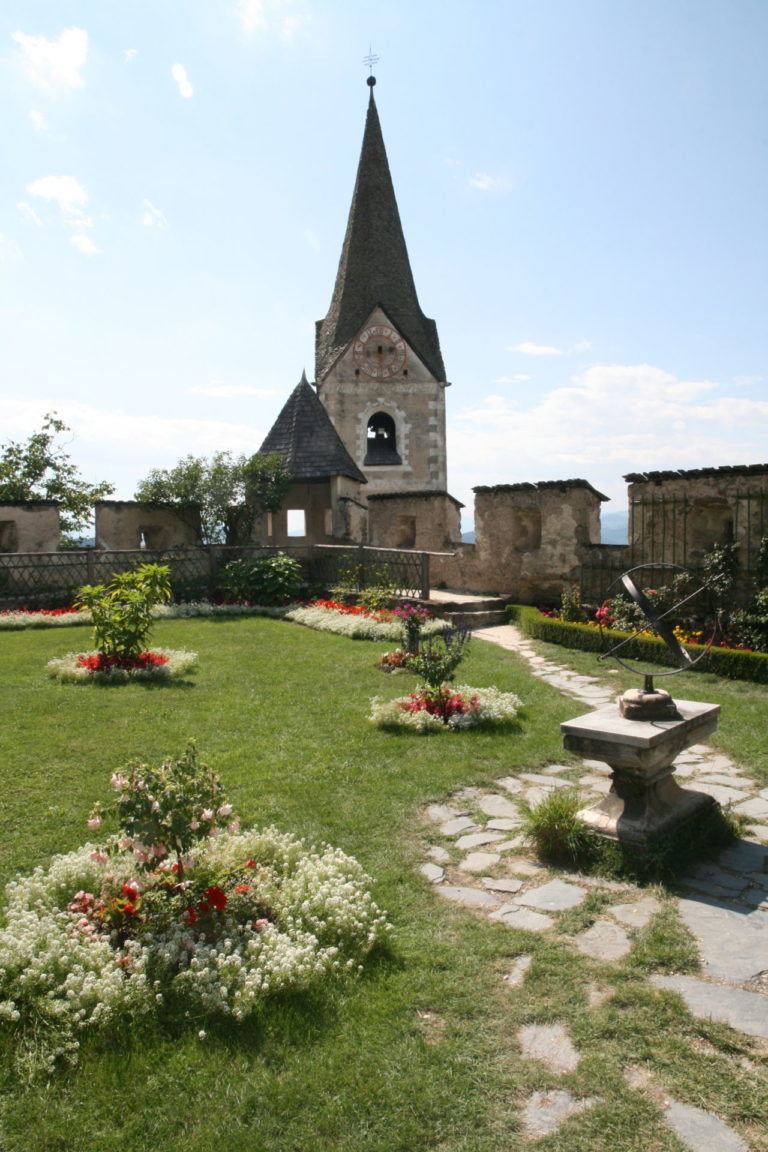 The summit also features a garden.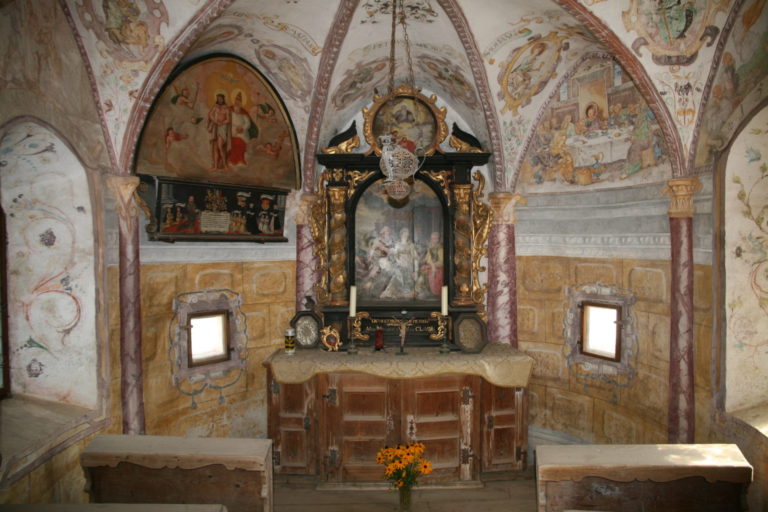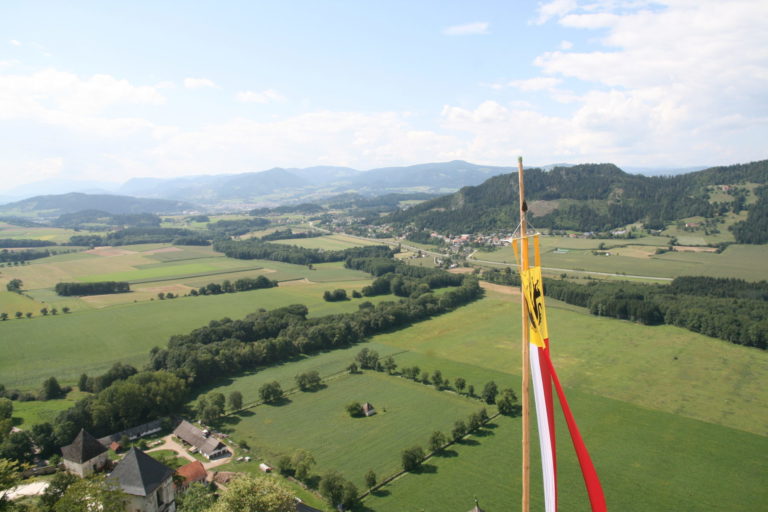 Once you made the way up you are rewarded with a stunning view back over the plain below.
The red/white/yellow flag of the castle alludes to the colors of Carinthia.