Snark of God:
Good to see so many people back at church service today.

Many of them will be back for another church service in two to three weeks.

— God (@TheTweetOfGod) May 17, 2020
I made a take-out run today at around the time the local wingnut churches let out, and there were unmasked crowds milling around the parking lots. Trump and Fox News gave the all-clear, so that's that. It seems damned foolish to me, but I hope it works out for them.
On a more pleasant topic, this little hummingbird took a break from flitting around the firecracker bush and posed for a photo: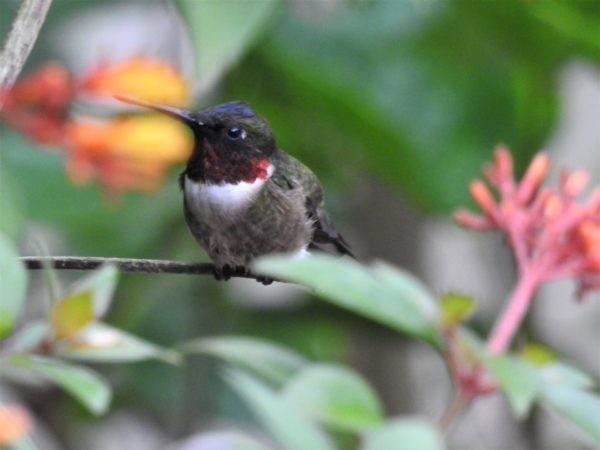 Such a darling little thing. They love the honeysuckle vines too. Yesterday, my husband saw a black-chinned hummingbird. I haven't spotted it yet, but he always sees the birds first, even though I am the more avid birder. He's just more observant than I am, in general.
Open thread!