Like last time, there is  a gaggle of things to cover, but here's a little Henry before we get started…  
You've seen the first two pictures, supplied for comparison purposes.

Henry with his usual cut.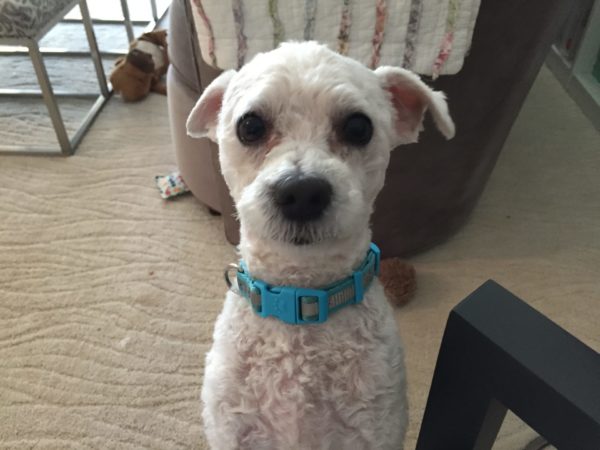 This was Henry's new look, with no pet groomer access, just me trimming bit by bit when he sits in my lap.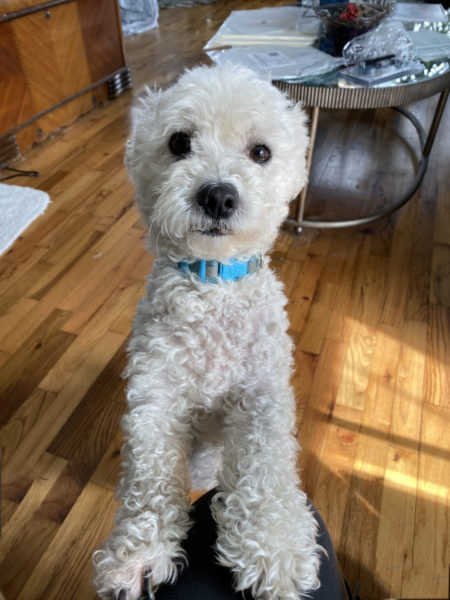 Henry today with a big yawn, in desperate need of a trim.
He reminds me of one of the muppets.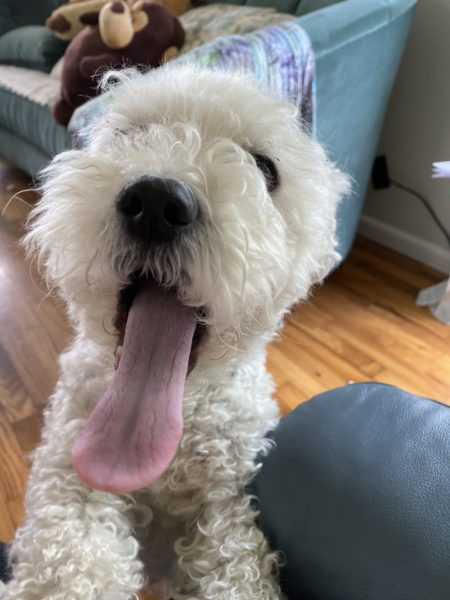 Henry's big finish to his big yawn.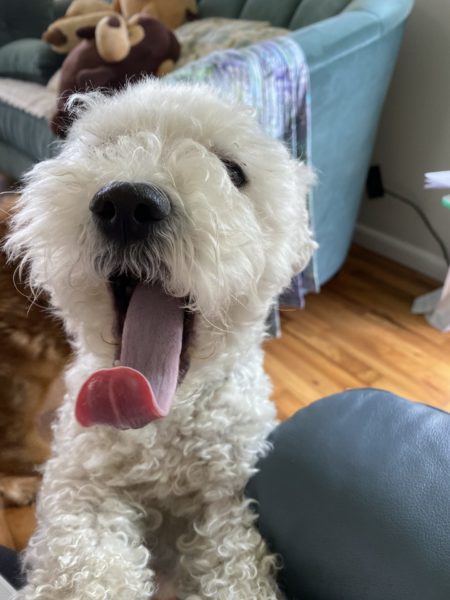 The pet grooming scissors have arrived, with the rounded tips so I can't poke his eye out when he's squirming as I try to trim around his face.  Pet groomers opened in Illinois in early May, but we're not going until June 18.  Other people can be the guinea pigs.
Balloon Juice Published Authors List
It's about time to update our BJ Published Authors List.  (You can find it in the footer on every page.)  Look for a post for that either this weekend or next.
Balloon Juice Blogroll
It's been about 6 months since we asked for input on blogs to include in the blogroll.  Look for a post for that either this weekend or next, also.  If you have a personal blog, we're glad to link to it.  If you have suggestions for others, let us know when the post goes up.
BJ Zoom Meetups 

There seemed to be quite a bit of interest in some Zoom Meetups early on – are we all Zoomed out?  Imm and others had offered to help.  Move forward?   Or declare that "seemed like a good idea at the time" and let it go?  Chime in with your thoughts, please. 
SiubhanDuinne, RedDirtGirl, KSinMA, FelonyGovt, Josie, hitchhiker, Ben Cisco

Audio only: Joy in FL, Baud, SWMBO, Melusine.
UK: Sloane Ranger
Possible hosts:  Origuy
Weekly Pet Thread 

There was definitely interest in a weekly "showcase your pets" thread, and I have a couple of submissions already.  If the pet thread is of interest and you have a preference on day/time, please chime in below:  Door #1: Friday evenings, Door #2:  Saturday morning at 10am, Door #3: Saturday afternoon sometime. 
Sharing Alain's Sourdough Starter 

Where are we with sharing Alain's Sourdough Starter?  Auntie Beak sent out 8 packets and said she can make more and send them out.  Bill had some starter dried and ready to go (at least he did previously, and hopefully could again).  Comments are closed on the original thread, but if there is still interest in getting sourdough starter, we can get that going.
Interested:  Beth, Laura Too, Currants, Spanish Moss.  Betsy.
Last Item: Save Lives / Vote by Mail
Wolvesvalley created some stickers for anyone who is interested. It's really quite simple to just print these on labels.  If they don't line up just right, the directions linked to below will tell you how to make the necessary adjustments.
The Word versions of each file can be downloaded below.
For standard mailing labels:



These are for circle labels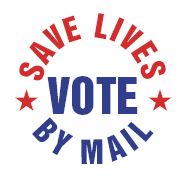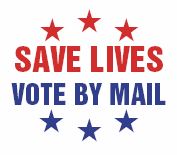 in case the labels don't line up perfectly with a simple File -> Print.
Open Thread.