I am literally going offline after this. Gardening, writing and playing with the critters. My brain needs a break. I'm still too fatigued to wander far from home (when I need to sleep, sleep I must). I am hoping that eases up this week if other's Covid experience is a guide.
As promised, some distraction.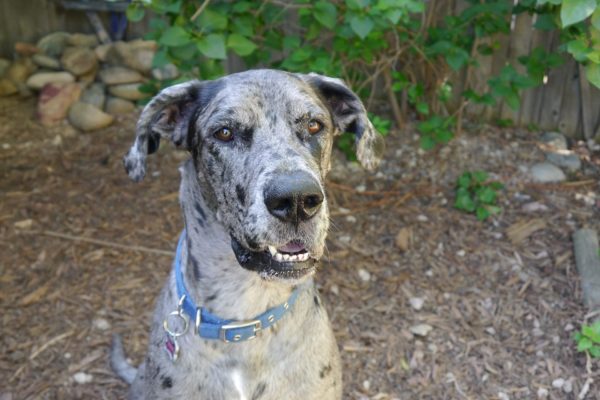 I needed a new Facebook profile picture and Scout obliged.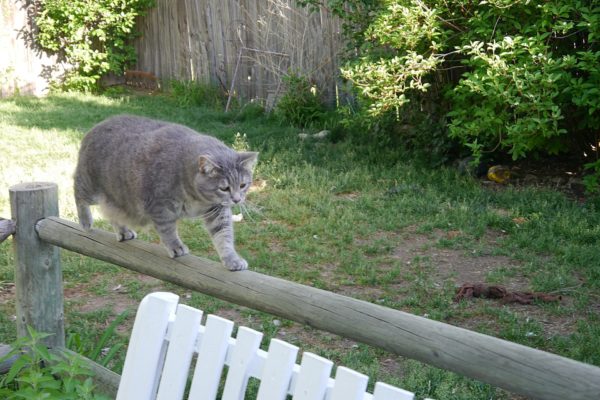 And here is Gabe doing his balancing act. He has been lying on the rail, which is adorable with all his, shall we say, floofiness (we do not body shame here 
 ) but whenever I get the camera out, he bolts. I'll keep trying.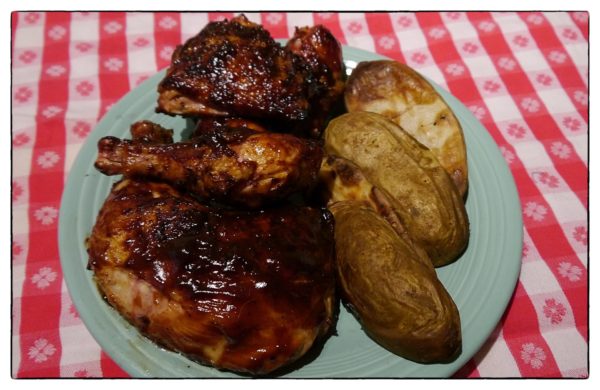 The day after Memorial Day, I braved going out into the world. I scored 10 lbs of chicken leg quarters for $4. (That's $4, not $4 a lb). So I froze most and kept a few out to grill. I use a spicy dry rub and grill them until they are about 160 degrees F, then I coat them in a sweeter sauce (I love me some Sweet Baby Ray's) and let them finish cooking, about 10 more minutes. That way the sauce doesn't burn.
Other times, I'll flip the process and use a sweet rub and coat with Sweet Baby Ray's Spicy sauce. Either way, I get a nice sweet and spicy mix when it's done. And yes, those potatoes are sliced in half, coated in oil and salt and then grilled. Gives them a nice crust and they cook in half the time.
(Also, I posted all the recipes I used in both Run Aground and Underway today. There is also a link in there to all my food in fiction recipes, one of my favorite recipe topics, from some of my favorite books.)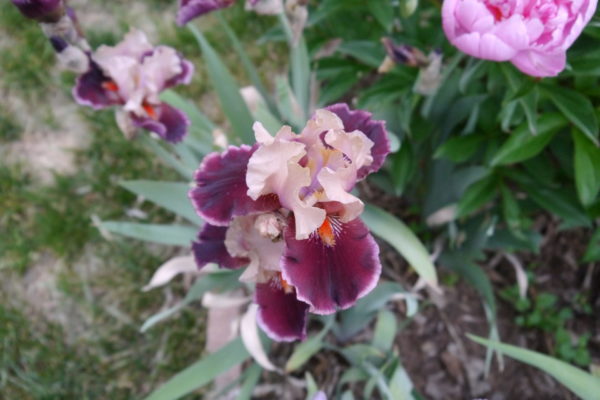 And since it's Sunday Garden time, here is one of my favorite irises. We had a hard freeze early last fall and another one late this spring and most of my irises are looking a little worse for wear because of it. But still pretty.
Okay, this is a RESPITE open thread. We all need a break. Check-in if you need some reassurance. And go offline if you're really feeling beat up like I am. My brain and my heart just need to check out for a while.
Tell us something good.
Be kind today, especially to yourself….