On the Road is a weekday feature spotlighting reader photo submissions.
From the exotic to the familiar, whether you're traveling or in your own backyard, we would love to see the world through your eyes.
Have you been thinking of sending in some photos for On the Road, but haven't quite gotten around to it?  Then this announcement is for you.  To encourage you guys to take the plunge, we are having the first ever First Timers Week for On the Road.  Actually, let's make that two weeks.

For the 10 weekdays beginning on June 22 and ending on July 3, let's go for 10 days of submissions from new peeps who have never had their photos published in On the Road.  After that, we'll return to our regular schedule on Monday, July 6.

So if you would like to see your photos published on Balloon Juice for the very first time, please go through your photos, or take some new ones, and send us a collection!  (You can have up to 8 images in a single post.) Looking forward to being amazed, inspired, and intrigued by views that you first timers have collected On the Road or In Your Backyard!
Albatrossity
The second week in May is the peak of migration here typically, and then things wind down pretty quickly so that only the resident birds are available to have their portraits taken. So this week's images are a mix of migrant and resident, tinged with the bittersweet realization that it might be a year before I see some of these birds again.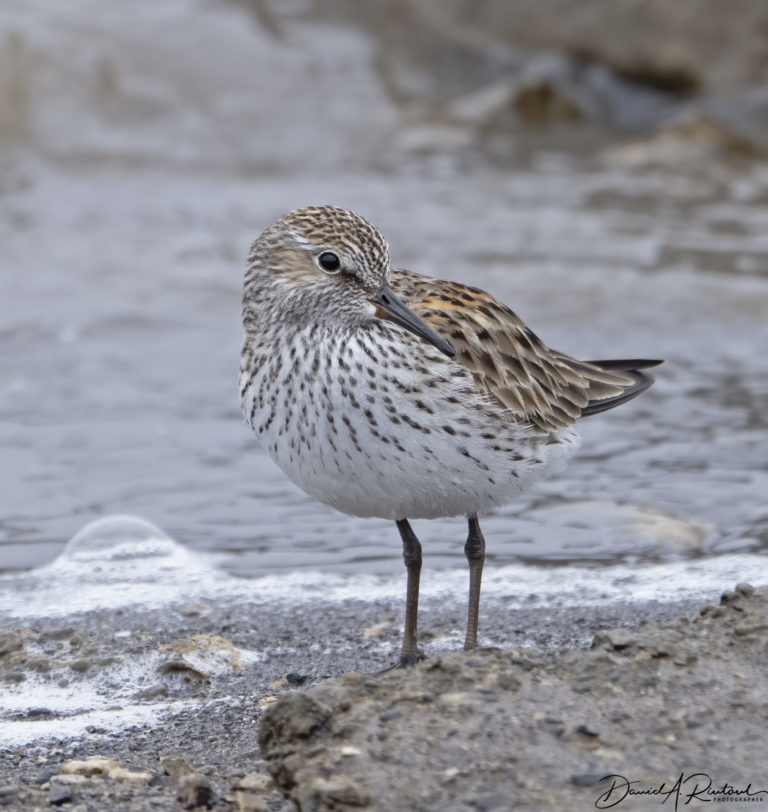 Manhattan KS
May 12, 2020
Shorebird migration starts early in March, but is reaching the end right now. One of the last shorebird migrants, this White-rumped Sandpiper, has one of the longest journeys. These little guys spend our winter in southern South America, down to the tip of Patagonia. They are headed up to the high Arctic to breed. If they took a direct route, that's about 12,000 km (7500 mi when translated to American). They do that in a few long hauls, up to 4,000 km and 60 hours in the air, stopping at just a few sites to refuel and then press on. One of those sites is Cheyenne Bottoms in central KS, where 90% of the world's population is thought to stop in May. In the fall they do not show up here, but migrate east to maritime Canada, then directly over the Atlantic to South America, arriving in late August in the northeastern part of that continent. They work their way back to Patagonia along the coast, and arrive there in December. That's one tough little bird you're looking at there.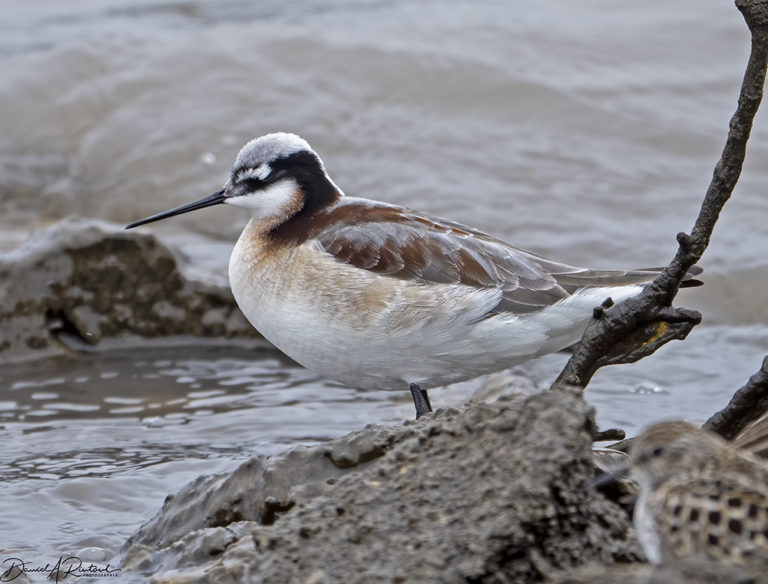 Manhattan KS
May 12, 2020
Another abundant migrant shorebird in May is the Wilson's Phalarope. Some of these stay to breed in Kansas, most go a bit further to the pothole lakes of the Dakotas and the Canadian prairie provinces. They also winter in South America, in the high Altiplano of the Andes of Bolivia and Argentina, all the way to Tierra del Fuego. This is a female bird; all three species of phalaropes are sexually dimorphic with the female being the more brightly colored sex. That's because the sex roles are reversed as well; the females mate, lay the eggs, and then leave the males to tend to the nest and incubate the eggs. The chicks are precocial, and can feed by themselves after they hatch, but the males tend the young, protect them from predators, and generally are good moms for a few weeks until the young birds can fly. This mom will already be headed back south by the time the youngsters can fly around.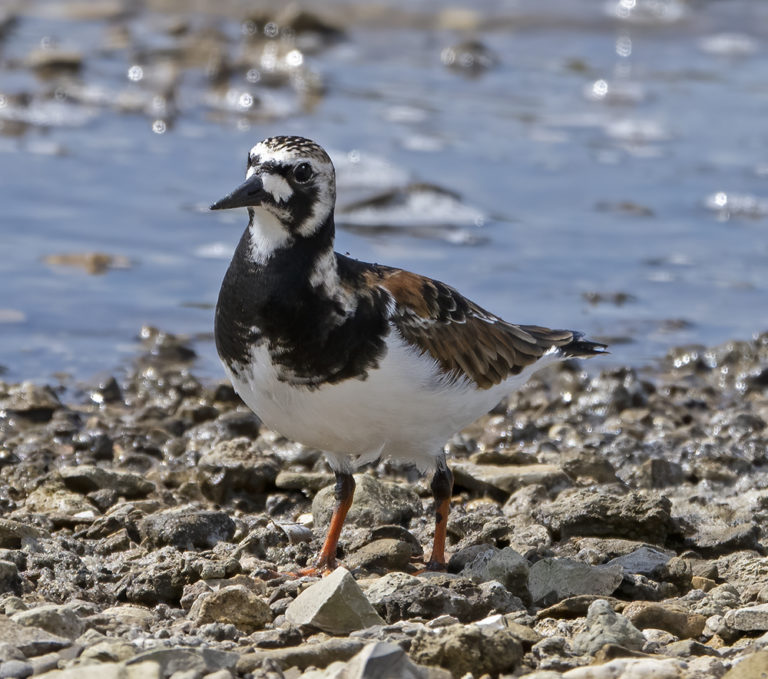 Manhattan KS
May 14, 2020
This Ruddy Turnstone is an exceedingly rare shorebird in the interior of the continent, since they mostly migrate along the coasts. So I was happy to find one this year; it's the second time in 40 years of birding here that I have seen one in my home county. Like the other two shorebirds above, these are long-distance complete migrants (i.e. there are no places where these are resident all year). Our North American populations (they are also found in Europe and Asia) winter in South America and breed in the Arctic. They do wander sometimes; there are records for this species from Australia and New Zealand.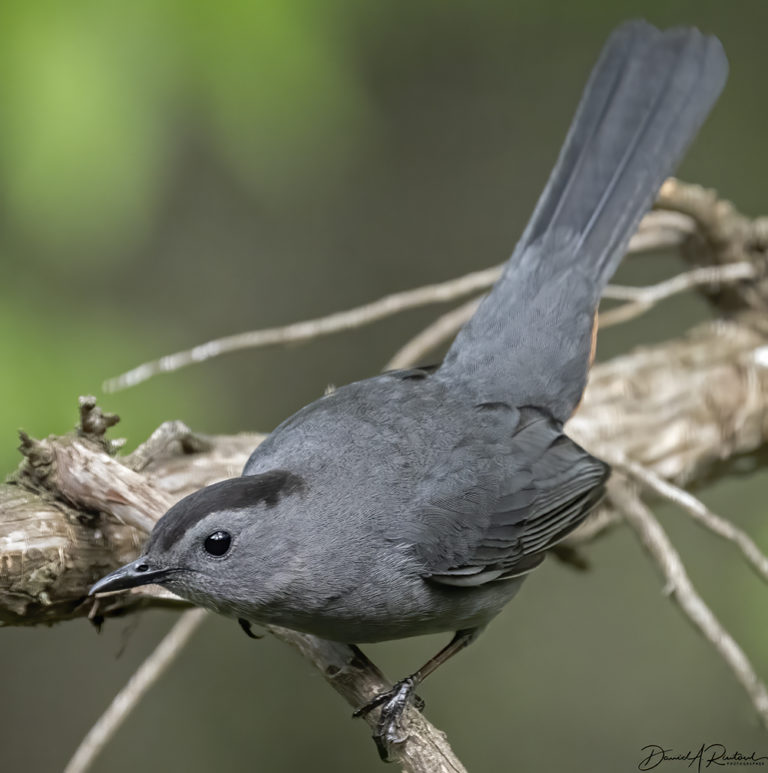 Manhattan KS
May 17, 2020
Summer residents across eastern North America, the Gray Catbird is familiar even to folks who are not birders, since they are often found in cities and towns, and seem okay with seeing the occasional human in their habitat. This one showed up in the back yard this year, and even though they are abundant in this part of the Flint Hills, it was the first time I'd seen one in the yard since we moved here 8 years ago. A welcome treat!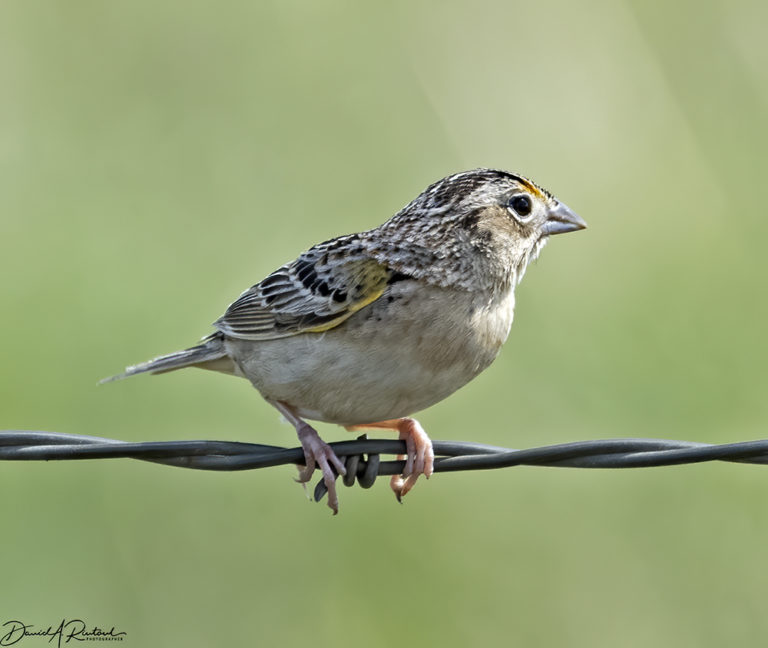 Manhattan KS
May 14, 2020
Grasshopper Sparrows have a special place in my heart, since I spent several years volunteering at a bird banding operation on our nearby Army base, Ft. Riley. I probably banded a few hundred of these guys in that time, and I think that they are adorable, even though, to most folks, they are just little brown birds. This guy was singing from his barbed wire perch on a local prairie, and it was a welcome sign of spring.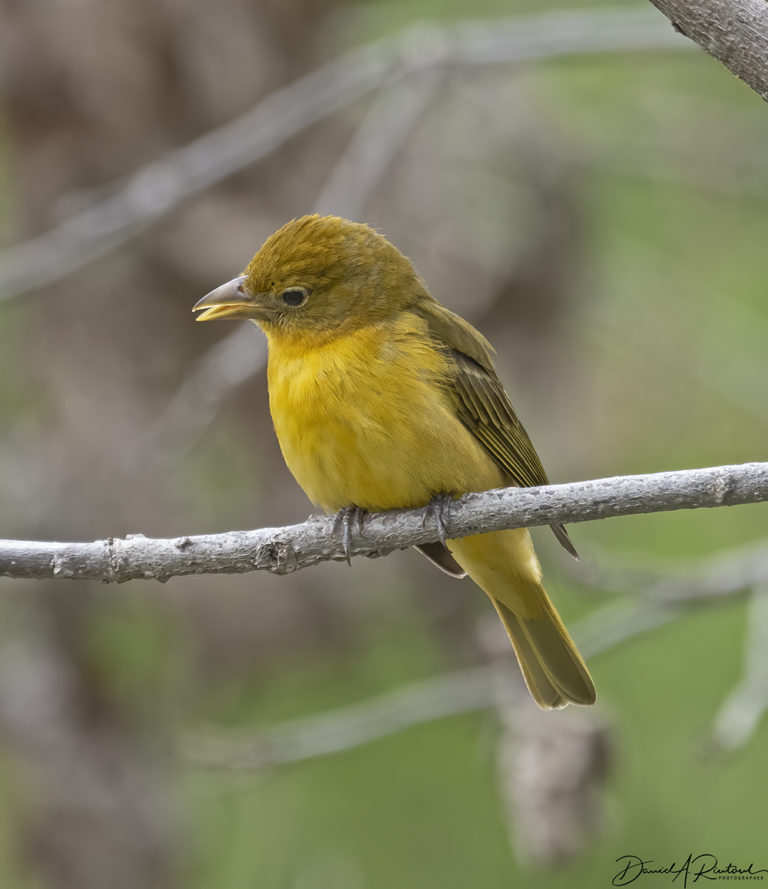 Manhattan KS
May 16, 2020
Summer Tanagers are common summer residents here as well, in the woodsy strips adjacent to our streams. This is a female, who is not the same bright red as the male birds, but it was nice to get her to sit in the open for a portrait session on a sunny day.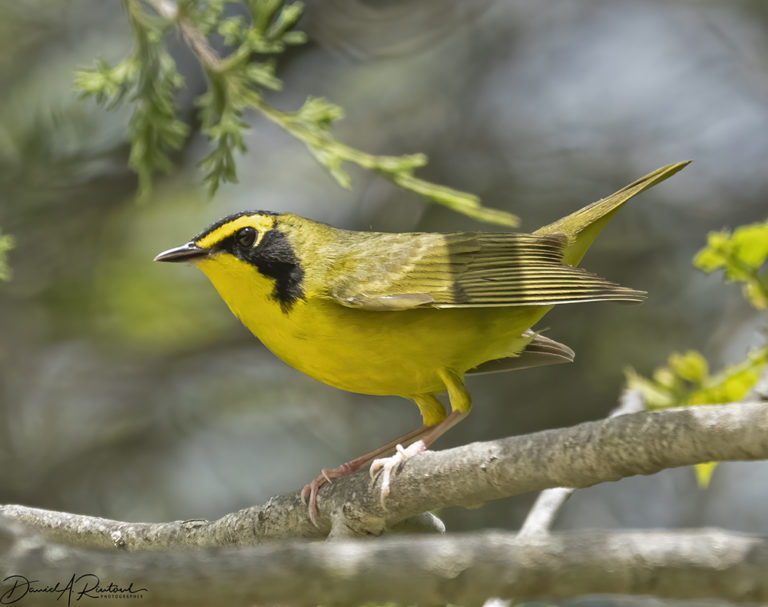 Manhattan KS
May 17, 2020
One of a handful of warblers who stay to for the summer in Kansas, this Kentucky Warbler also is a recently returning migrant from the south, having spent the winter in Mexico or Central America. They are skulkers and actually nest on the ground, so they spend more time in the underbrush than most of the migrant warblers. Usually you hear them before you see them; they can sing for hours on a nice spring morning without moving from their preferred perch.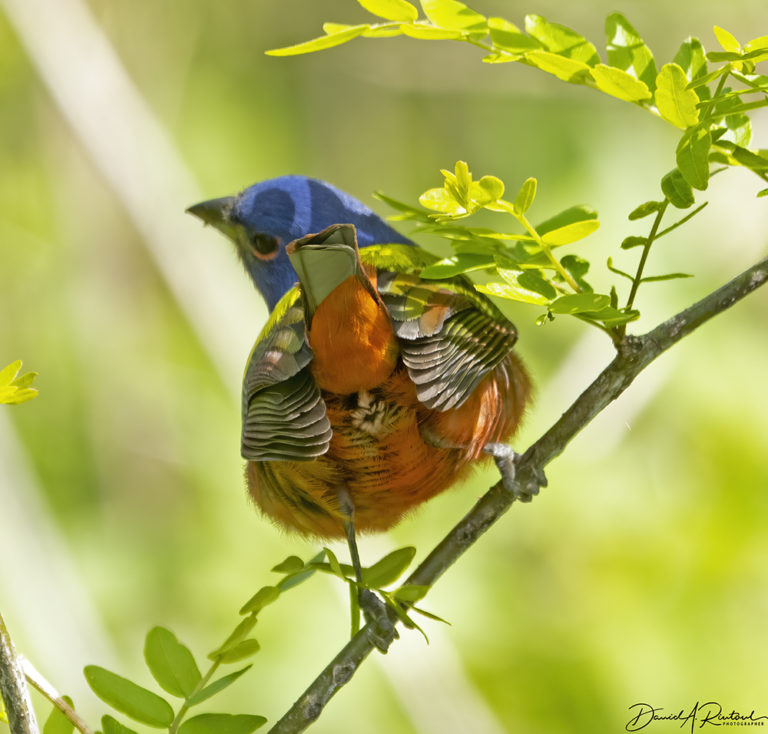 Manhattan KS
May 14, 2020
Finally, here's another Painted Bunting, since these are a favorite of Watergirl. Not the classic portrait, but my daughter suggested it was meme-worthy, so here you go. Copy and add your own words; my contribution would be "Kiss my rosy red ass!" By the way, that same daughter is a postdoc at the University of Oklahoma, and a recent publication of hers was featured in a news article in Science! Here's the link, provided by a proud papa.