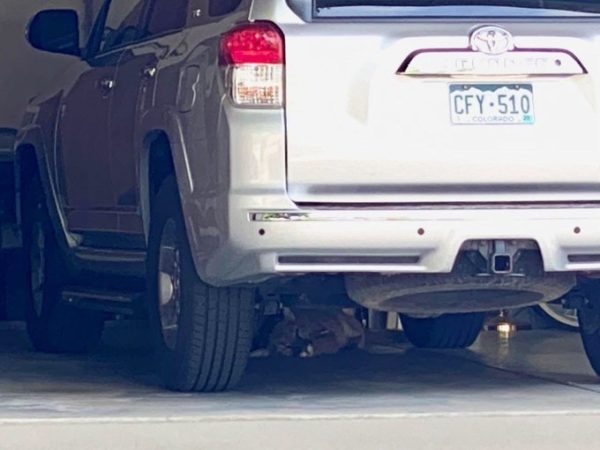 So imagine walking into your garage and finding this under your car?! And how many of you actually check under your car before you back out. This happened in my little town yesterday.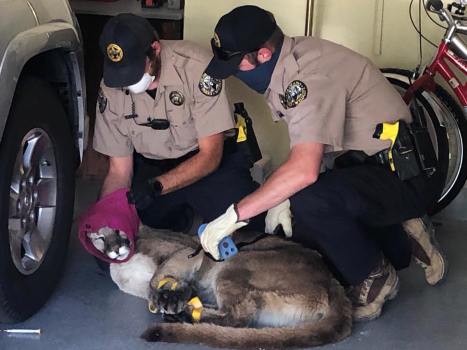 He was just a young'un – probably under two – and he was safely tranquilized and relocated.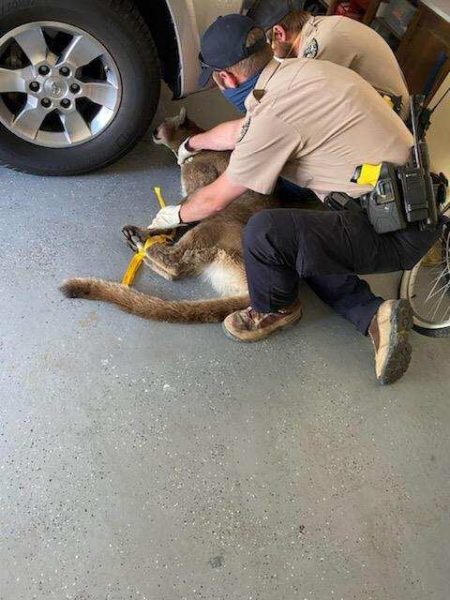 You can see how small (relatively!) he is in this photo. Probably less than a hundred pounds.
We have our share of wildlife here – I believe I've told the story before of how I was sitting on my favorite bench near the ponds where I would cycle and a couple was walking toward me and I heard "See that bench where that lady is sitting, that's where I saw the mountain lion" – yikes!
Since I've lived here we've had a juvenile moose wander through town, a deer try to go shopping a the local grocery store, along with the occasional bear and mountain lion. You just never know what you're going to get living downstream from a mountain river (they follow it down, then get lost in the suburbs, poor things).
FYI, if you want to see wildlife, stay far, far away from me. I swear I'm a wildlife repellant (except maybe birds of prey). Hikes, despite my companions' desire, are big animal free.
Although we did find a moose, once, on the side of road…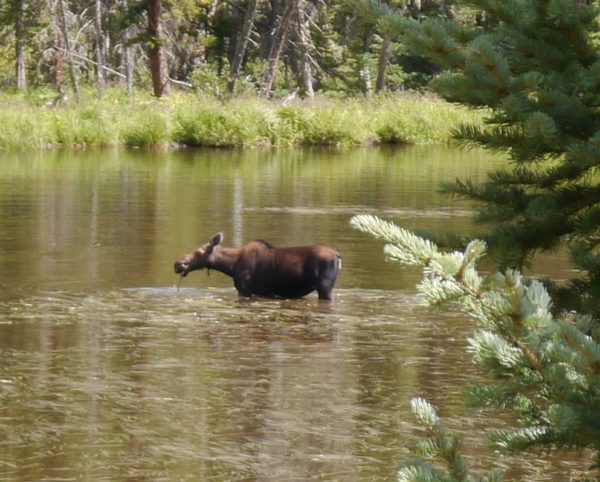 Much needed respite open thread